The

Québec maritime Blog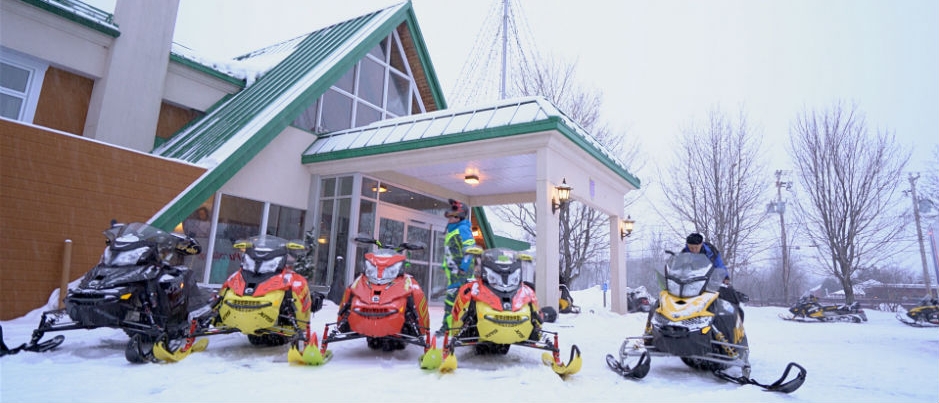 Gaspésie has many lodging establishments
Hôtel Le Francis
Snowmobile-Friendly Lodging in Gaspésie
Something for Everyone
Famous for abundant snowfall and a vast trail network of over 3000 km (1900 mi.), Gaspésie is a dream destination for snowmobilers. Follow Trans-Québec trail #5 (TQ5) to tour Bas-Saint-Laurent and Gaspésie or explore a multitude of regional and local trails through the heart of the peninsula. This region offers spectacular views of the St. Lawrence, some of Québec's highest mountains (the Chic-Chocs), legendary Percé Rock and more. In addition, Gaspesians are renowned for their warm welcome. See for yourself by stopping in any of the following lodging establishments during your stay in the region.
Riôtel Matane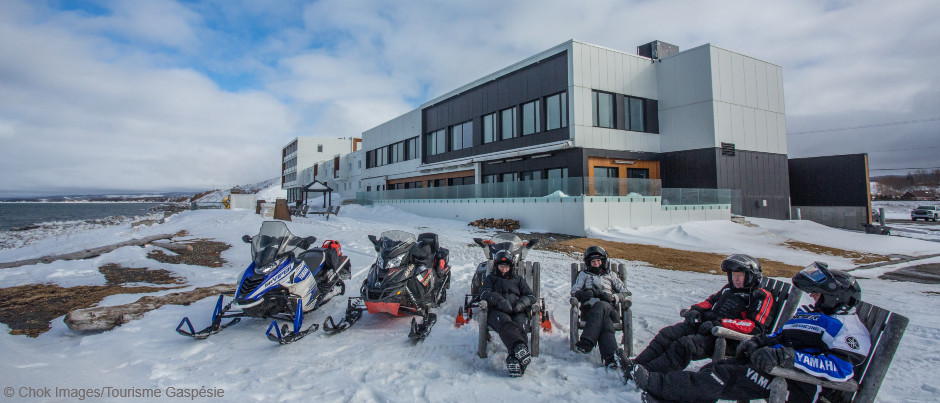 Accessible via TQ5 and the network of local trails in Matane, this 4-star hotel will welcome you in one of 120 renovated rooms. Snowmobilers will particularly appreciate the ones with direct access to the parking lot. In the evening, pamper yourself at the health spa (massage therapy, indoor pool, spa and sauna) and enjoy a delicious meal with a view of the St. Lawrence at the Cargo restaurant. Note that this hotel is also near the ferry that links Gaspésie to Côte-Nord.
Hôtel & Cie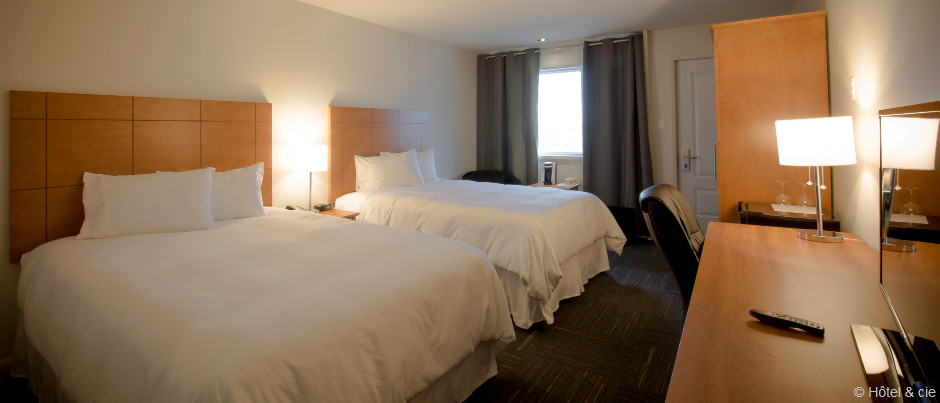 Spend the night in Sainte-Anne-des-Monts at Hôtel & Cie, which offers a comfortable 4-star experience. Ideally located right in town, this hotel is within walking distance of many services, which means you can park your snowmobile for the evening and go for a stroll. If you just want a cozy night in, enjoy dinner at the La Broue dans l'Toupet restaurant, which offers a menu featuring local and regional ingredients.
Panora · Loges fluviales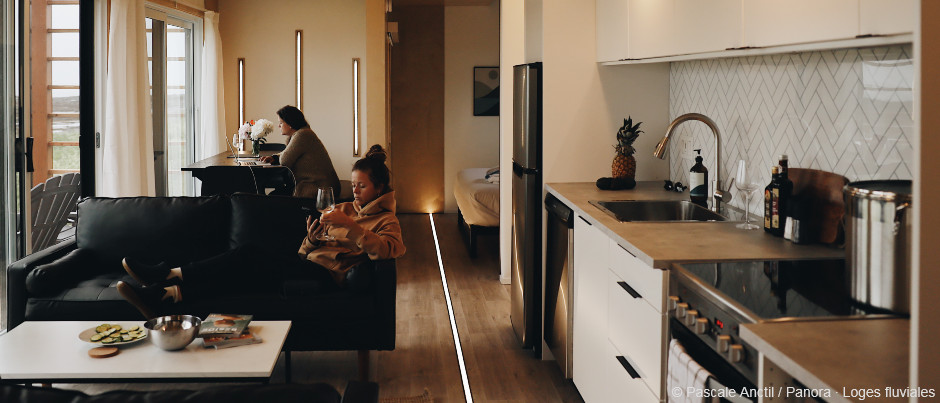 Ideally located near a gas station and Trans-Québec trail #5 (via a local trail), the Panora lodges offer you a truly unforgettable winter stay! These new units built along the St. Lawrence include a host of amenities: private hot tub, boot dryer, drying area, fondue pot, etc. This is a location worth discovering!
Chic-Chac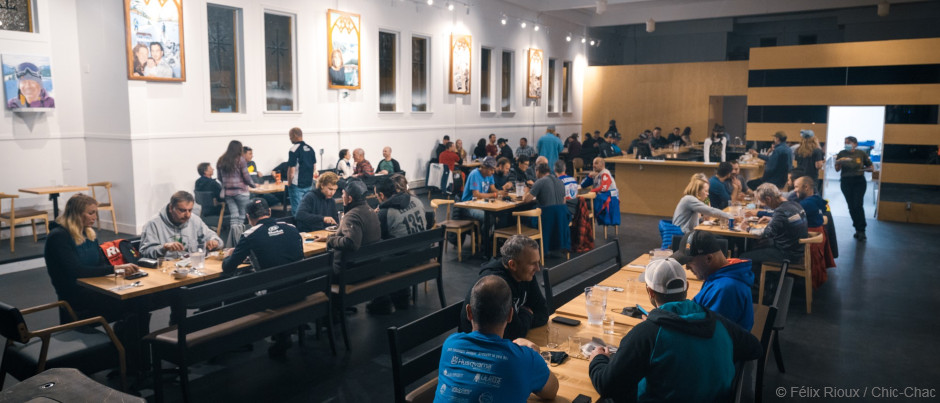 Located at the heart of the Gaspé Peninsula, Murdochville is a true winter paradise! Chic-Chac offers snowmobilers a package that includes a night at Motel l'Olympique (which is easily accessible via trail #597) as well as dinner and breakfast in the warm and friendly dining room located in the old town church, which has been converted into the company's main hub. The church and a gas station are located within 200 metres (660 feet) of the motel.
Bioparc de la Gaspésie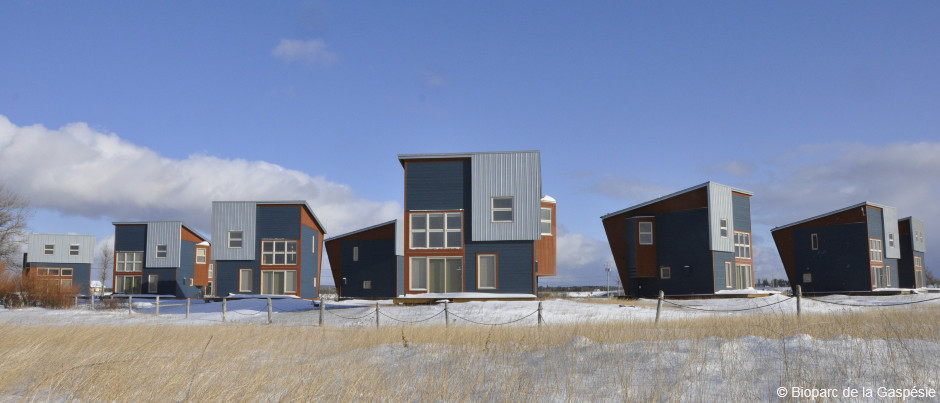 Located in Bonaventure, the Bioparc de la Gaspésie offers 9 fully furnished cottages for snowmobilers in the winter. Follow the signs from Trans-Québec trail #5. Take advantage of a package that includes lodging, dinner at Pub Saint-Joseph and breakfast in your cottage, as well plenty of comfort, lots of bright space and a view of the sea.
Hôtel Le Francis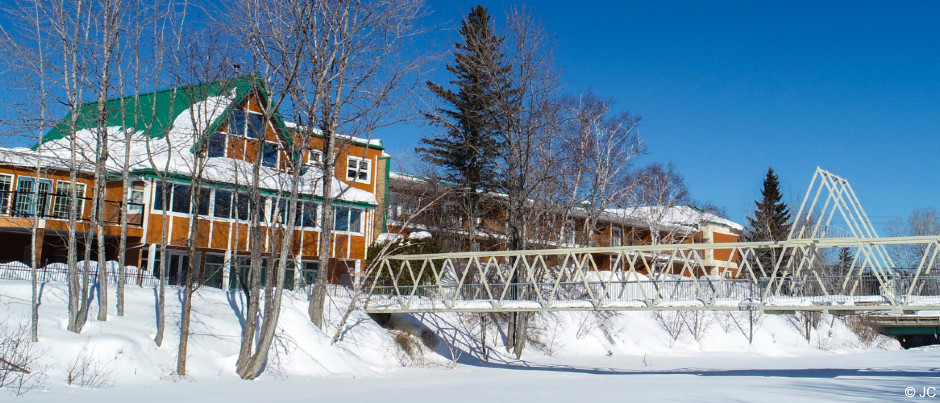 Located at the intersection of TQ5 and trail #595, Hôtel Le Francis is in the Chaleur Bay area. This 4-star establishment in New Richmond offers 38 rooms and two restaurants, one with a casual pub atmosphere and the other with a sophisticated urban style. (The impressive wine cellar contains over 1000 bottles!) Note that this hotel is near a gas station and two snowmobile dealerships.
Hostellerie Baie Bleue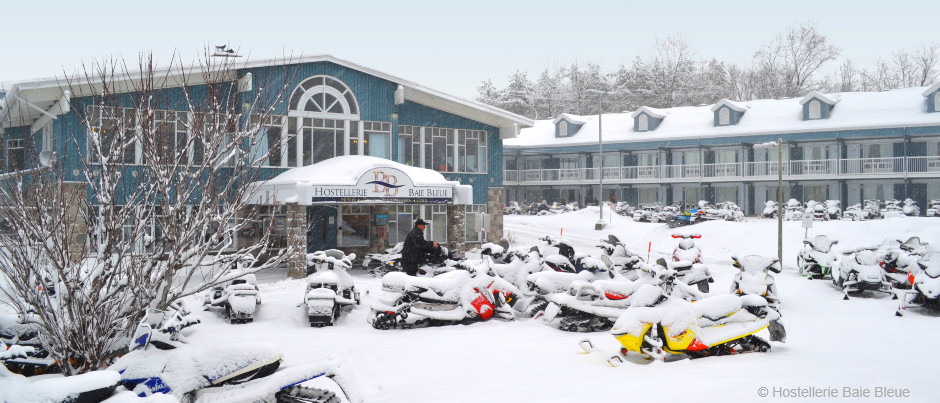 Directly accessible from snowmobile trails, Hostellerie Baie Bleue in Carleton-sur-Mer offers 90 rooms with incredible views of Chaleur Bay. Enjoy supper with friends at the sports pub. Inquire about their special snowmobile package and free secure parking for your sled.
Auberge La Coulée Douce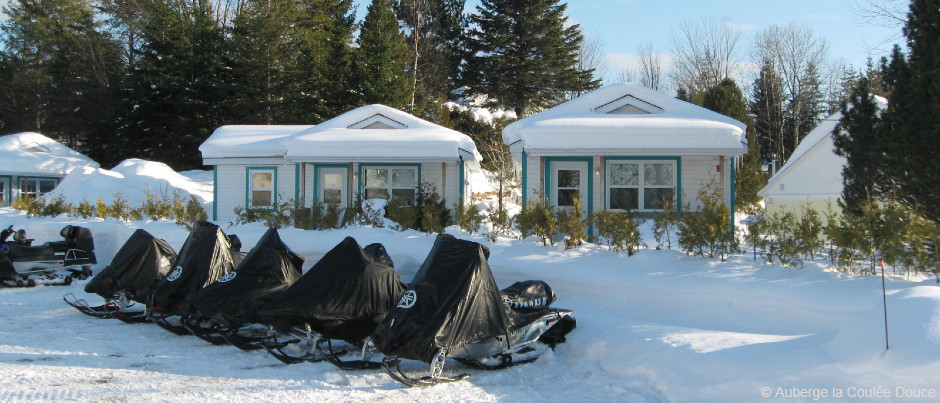 Located in Causapscal in the heart of the Matapédia Valley, Auberge La Coulée Douce offers warm hospitality as well as charming country-style rooms and small chalets. You'll also be delighted by the dining room with a menu featuring local ingredients, including Atlantic salmon. To get there, take TQ5 and follow the signs to the inn.
Auberge Beauséjour
When you arrive in Amqui, you'll find Auberge Beauséjour easily, since it's only about 300 feet from the local trail. This century-old inn offers 9 unique rooms, a dining room with a friendly atmosphere as well as a general store and a chocolate shop. Their snowmobile package includes a 3-course gourmet dinner as well as a glass of their special Matapedian Kir.
Auberge L'Ambassadeur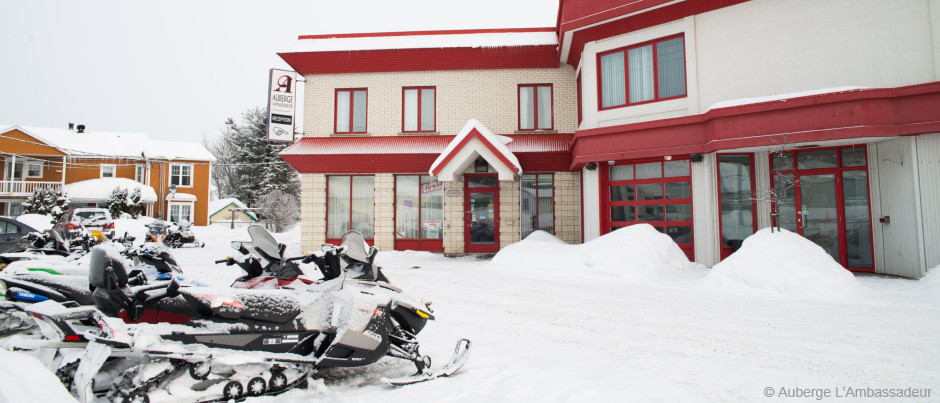 Located in downtown Amqui, Auberge L'Ambassadeur appeals to snowmobilers because it's so easy to get to via Trans-Québec trail #5 and a trail that leads straight to the hotel parking lot. On site, take advantage of the bar, the L'Ambassadeur restaurant and the spa treatments offered at Aurore Boréale Spa. A locked garage is also available for the duration of your stay.
Sélectôtel Amqui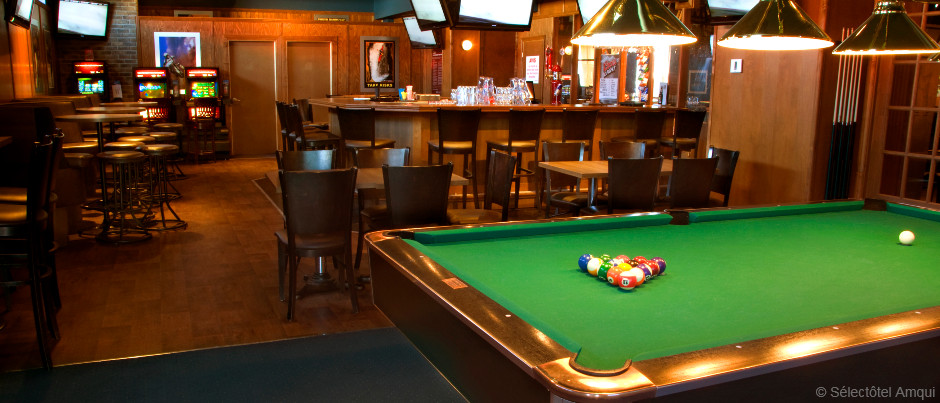 After a long day of snowmobiling, spend a night in this hotel in Amqui where you can enjoy modern amenities, including 75 rooms, a restaurant, a bar and an indoor pool. Take TQ5 to get there as well as a local trail to the parking lot, which is lit all night and under 24-hour surveillance.
You're now ready to plan your next snowmobile trip in Gaspésie!
Visit our Snowmobiling section to find out more about what our regions have to offer!
If you liked this article, you might also like...