The

Québec maritime Blog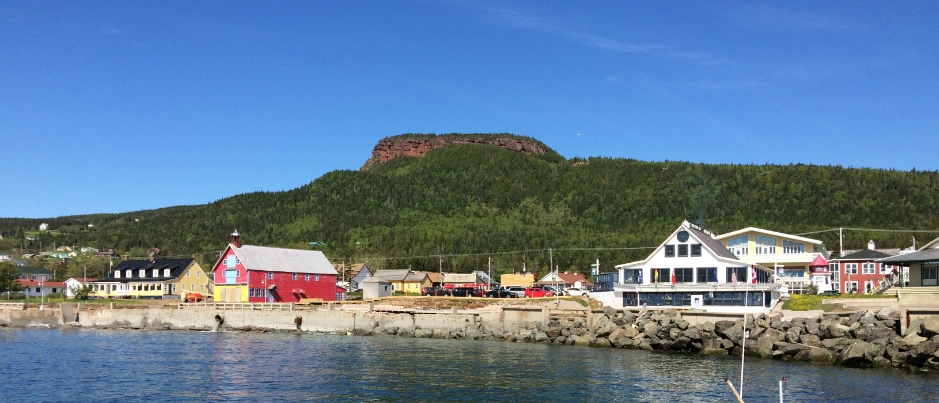 La Maison du Pêcheur restaurant is located a few steps from the wharf
Le Québec maritime
La Maison du Pêcheur: An Excellent Restaurant in the Heart of Percé
You can't really miss La Maison du Pêcheur when you visit Percé because of its prime location literally steps away from the wharf where depart tour boats heading for Bonaventure Island and Percé Rock.
It's a beautiful evening and the setting sun illuminates Bonaventure Island of a sweet pinkish light. I'm really happy when the host offers me a table on the mezzanine right by a window overlooking the wharf, the rock and the island.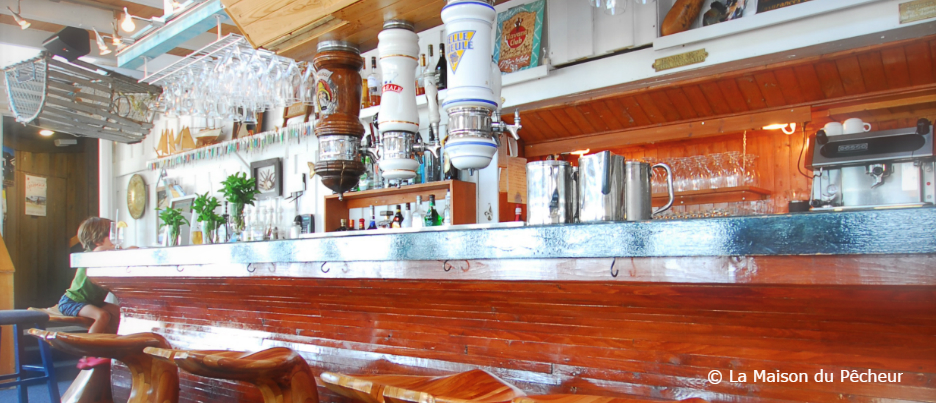 Even if the restaurant is almost filled to capacity on this Sunday evening, the layout of the various sections on the ground floor and on the mezzanine ensures everyone has enough room to move. The building structure reminds that of the Chafaud, where is located the Discovery Centre of Parc national de l'Île-Bonaventure-et-du-Rocher-Percé. The open design shows hand-hewn beams, which, with subdued lighting, create a rustic decor as well as a warm and pleasant atmosphere.
I glance at the menu but my eyes are attracted to the dessert table that I can see downstairs. My choice is made already… :)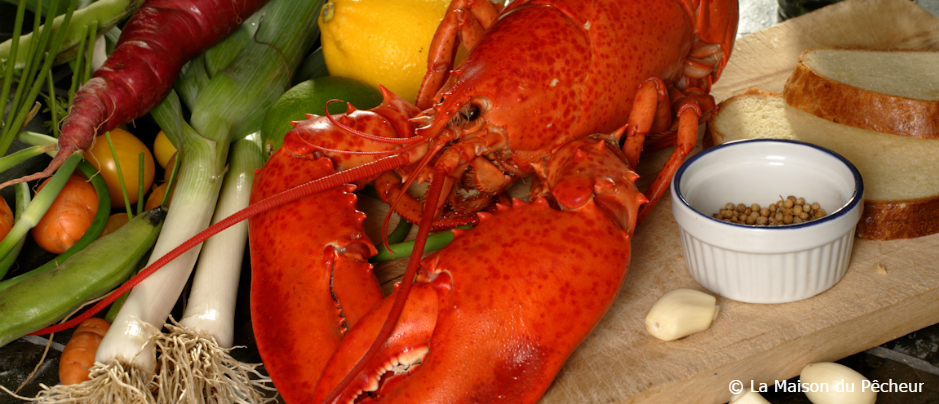 Back to the menu, I set my mind on the table d'hôte. After some hesitation, I choose the seafood chowder for the first course. For the main course, my heart sways between lobster and scallops. And then I notice the Trident, which includes lobster with Cointreau sauce (trust me, the taste of lobster and orange-based liqueur mix together perfectly); maple-glazed salmon fillet; and scallops with goat cheese. Basically, a dish that could have been designed specifically for an indecisive gourmet like me!
The waitress brings me crackers with cod butter. This is a first for me, and I'm falling for it at the first bite. Same thing for the chowder made of shrimps, mussels, lobster meat, scallops and potatoes in a creamy mix. It's absolutely excellent.
The main course is followed by a cheese plate from Québec: Perle du Littoral made in Baie-des-Sables, Migneron from Charlevoix, a blue cheese (so good, but so short-lived that I forgot its name) and Cru du Clocher, a raw milk cheddar.
And dessert finally comes. You remember I had already chosen? So, the winner is… sugar pie. I've always had a weakness for sugar pie, a traditional québécois dessert, and I've had the opportunity to taste different ones from various "chefs". This one sets itself apart because of its texture and richness; I must admit that my Top 5 of sugar pies is being reshuffled!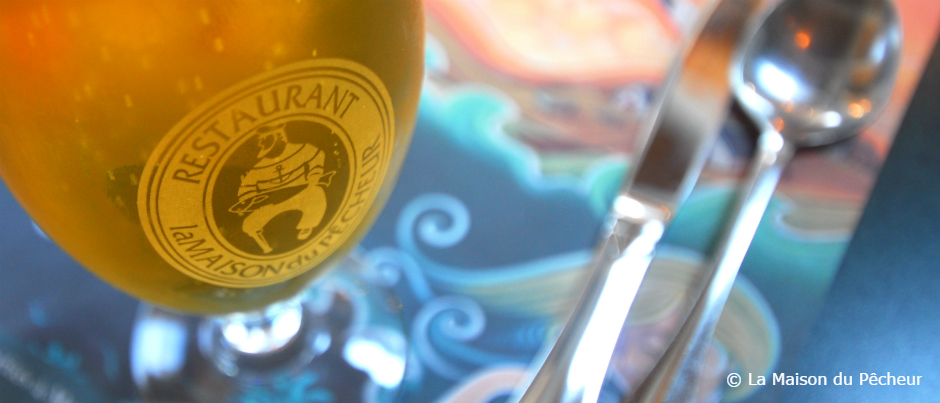 Throughout the meal, I enjoy a service of the highest quality. The young waitress, extremely friendly, takes the time to chat with customers and truly seems to care about where everyone comes from and if they like their meal. A man sitting at the table besides me points it out, adding he's amazed by how nice people in general are in the area. He's from Florida and he's travelling with two friends from Alberta. I have an interesting discussion with them during our dinner. They just can't believe they're eating lobster that was caught pretty much in front of the restaurant.
Did the description of my meal arouse your curiosity? Come to La Maison du Pêcheur restaurant during your stay in Percé for a great culinary experience!
For information:
La Maison du Pêcheur
155, place du Quai
Percé (Quebec) Canada
G0C 2L0
Phone: 418 782-5331
www.quebecmaritime.ca/maisonpecheur
If you liked this article, you might also like...