The

Québec maritime Blog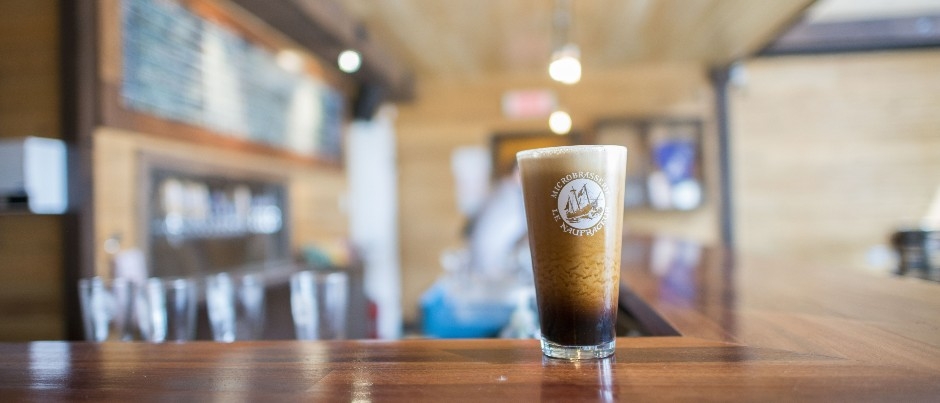 Le Naufrageur microbrewery
Steve Deschênes
Local Products Inspired by the Sea in Eastern Québec
One of the things you'll notice right away when you visit the maritime regions of Québec is how the sea is everywhere! While the St. Lawrence is a natural part of the landscape of Eastern Québec, it's also a source of inspiration for many local food producers and artisans, who feature elements of the sea in their creations. Here are a few you'll love to sample in our regions or take home with you!
Things to drink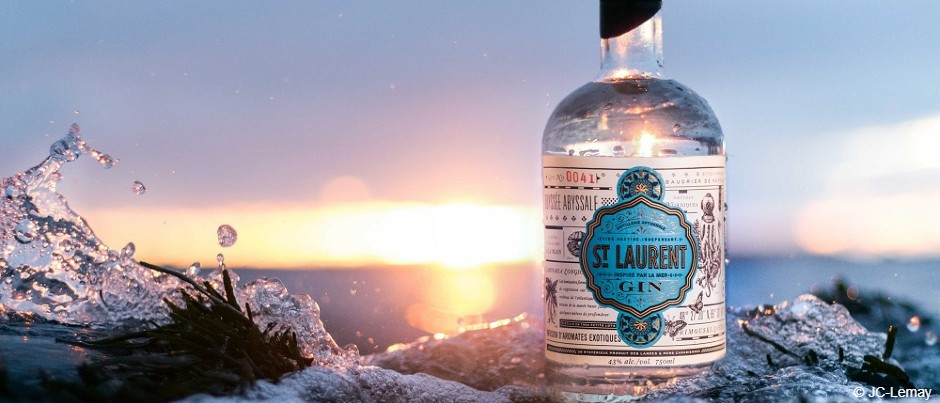 A sea-infused alcoholic spirit? That's what you can discover at the Distillerie du St. Laurent in Rimouski (Bas-Saint-Laurent), a distillery that has quickly become famous throughout the province for its St. Laurent Gin, which is infused with laminaria seaweed. Located on the banks of the St. Lawrence Estuary, the site will be open to visitors as of this summer.
Hops lovers will also find many maritime-inspired options in the various microbreweries of our regions. One of the most famous is Crâââbe, a bitter made by the St-Pancrace microbrewery in Baie-Comeau (Côte-Nord). Brewed with crab shells, this beer is only available in the spring. You can also visit the Le Naufrageur microbrewery in Carleton-sur-Mer (Gaspésie) to try Gose-sur-Mer, which is made with seawater, or William B, a stout flavoured with oysters. Finally, in the Îles de la Madeleine, you can enjoy Cale Sèche, a tasty lager made with seawater, on the patio at the À l'Abri de la Tempête microbrewery while soaking up the view of the Gulf of St. Lawrence!
Need a good coffee to start your day? Le Moussonneur, in the Îles de la Madeleine, is sure to satisfy your taste buds. Using a process discovered in the 17th century, their Monsooned Coffees are transformed by moisture from seawater and sea winds before being dried in the sun, which develops rich and unique aromas.
Things to eat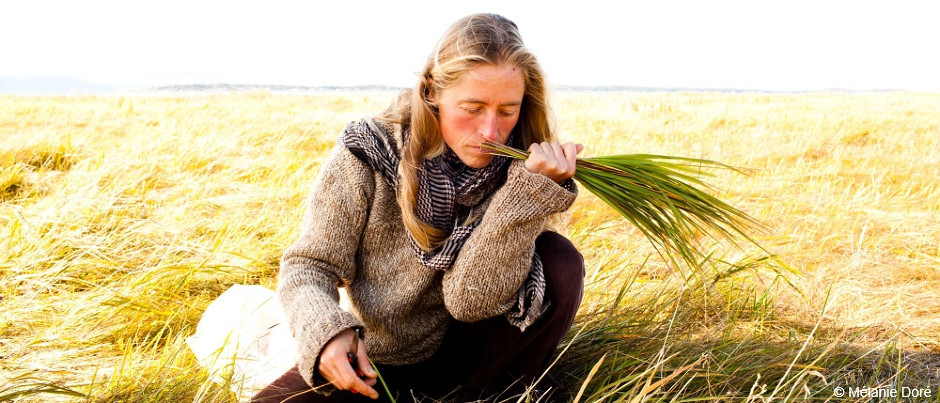 Every summer, expert picker Claudie Gagné and her team gather edible tideland plants along the mudflats in Kamouraska (Bas-Saint-Laurent), which they then sell fresh or dried. Sea spinach, beach pea, samphire (or sea asparagus) and other species from these tidal lands are available in the Jardins de la Mer boutique as well as in several other locations throughout the province.
In Bonaventure (Gaspésie), the Les Bergeries du Margot farm has developed a unique method for producing exceptionally tender lamb meat that reflects the region's identity: they feed their animals dried seaweed. In recent years, other sheep farms have started to do the same: Bergerie Patapédia, Bergerie Ovirêve, Bergerie de la Petite Coulée and Ferme Richard et Fils (all in Gaspésie) as well as Bergerie du Faubourg (Bas-Saint-Laurent).
Seaweed harvested in the St. Lawrence is also found in many other products, some of which may surprise you. Want to try seaweed chocolate? Head to Couleur Chocolat in Sainte-Anne-des-Monts (Gaspésie). How about seaweed and maple gelato? Try some at the Atelier Culinaire Pierre-Olivier Ferry in Métis-sur-Mer, which is also on the north shore of the Gaspé Peninsula.
Things to take home with you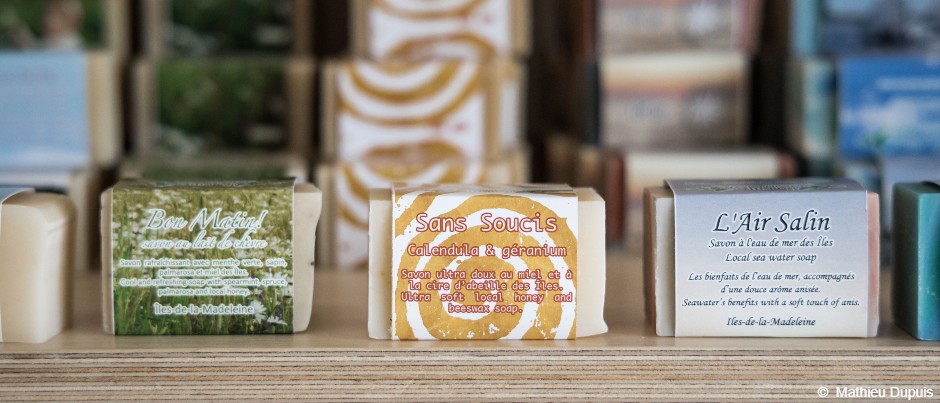 Looking for souvenirs to take home with you? How about some locally made sea salt? Made in Grandes-Bergeronnes (Côte-Nord), the Sel Saint-Laurent sea salt is the result of a unique and innovative process: ice extraction. In the Îles de la Madeleine, Alcyon makes exceptional sea salt that's harvested from the windswept waters surrounding the archipelago. You'll love adding these crunchy flakes to your homemade dishes!
The St. Lawrence is also a source of inspiration for many artisans. In the Îles de la Madeleine, La Fille de la Mer creates handmade soaps of all kinds, some of which are made with seaweed or marine clay. Skin care enthusiasts will also enjoy the benefits of marine clay from Côte-Nord, thanks to Manicouagan Sea Minerals. Extracted from peat bogs on the Manicouagan Peninsula, this clay is also used in several products made by Natuku: cleansers, creams, face masks, deodorants, shampoos, etc.
What other sea-inspired products have you discovered in our regions?
If you liked this article, you might also like...