The

Québec maritime Blog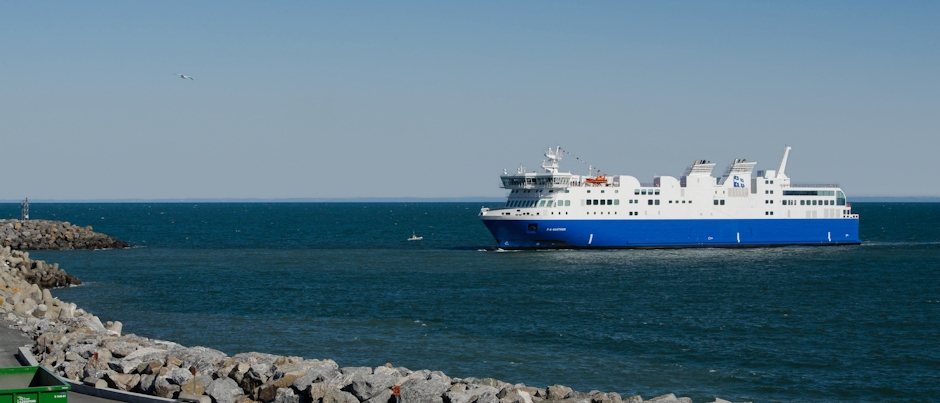 Matane – Baie-Comeau Ferry
Carovukofoto / Société des traversiers du Québec
Matane–Baie-Comeau/Godbout Ferry: A Moment of Relaxation on the St. Lawrence
The ferries of the Société des traversiers du Québec (STQ) allow you to visit several regions of Québec maritime during a single trip without retracing your steps. Enjoy a relaxing break from driving during the crossing and admire unique panoramic views!
A ferry runs from Côte-Nord (Manicouagan) to Gaspésie in just over 2 hours throughout the year. When departing from Matane, on the south shore of the St. Lawrence, you have the option of two north shore destinations: Baie-Comeau or Godbout. The trip in the reverse direction is just as much fun!
Practical information
Where to board
In Matane
1410, rue de Matane-sur-Mer
(400 km / 250 mi. east of Québec City via Highway 20 and Route 132)
In Baie-Comeau
14, route Maritime
(425 km / 265 mi. east of Québec City, via Route 138)
In Godbout
117, rue Pascal-Comeau
(480 km / 300 mi. east of Québec City, via Route 138)
Schedules and reservations: Visit the website of the Matane–Baie-Comeau/Godbout) ferry.
Updated in July 2015 to change the information concerning the ship.
If you liked this article, you might also like...