The

Québec maritime Blog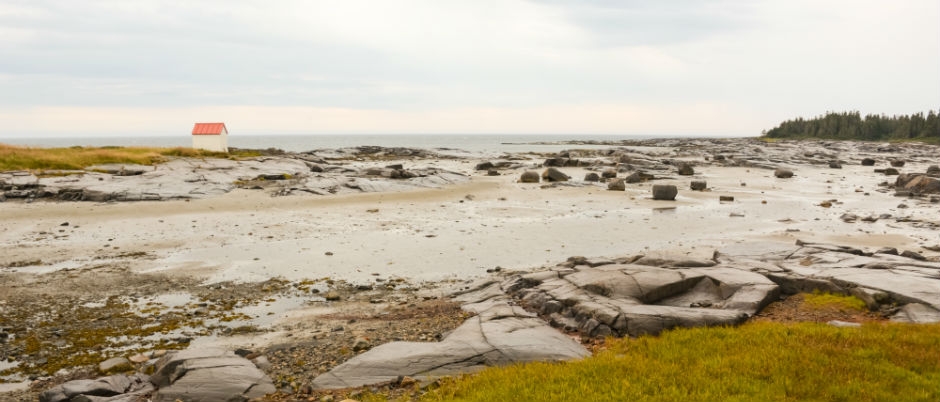 Pointe-des-Monts
Une Porte Sur Deux Continents
My 5 Favourite Things about Côte-Nord
How can you not fall under the spell of Côte-Nord when you contemplate the region's vast territory, pristine wilderness and beautiful sites? I was really impressed by this maritime region of Québec, which I explore during a road trip from Tadoussac to Havre-Saint-Pierre. Spectacular scenery, unusual discoveries and relaxing hikes awaited me at every turn. Here are my five favourite things (so far!) about this region.
1. Tadoussac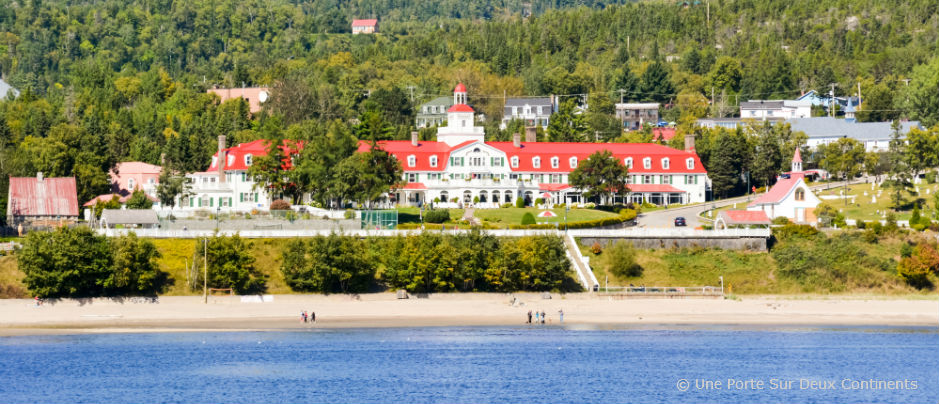 Tadoussac is the gateway to Côte-Nord and a great place to begin discovering this region. The oldest village in North America, Tadoussac is most famous as a whale destination since this area borders a rich marine environment. It's also worth exploring the village's quaint streets, including Rue du Bord-de-l'Eau, from which you can admire splendid Tadoussac Bay, one of the most beautiful in the world. And why not extend your stay by spending the night in the heart of the village in famous Hôtel Tadoussac, which is instantly recognizable thanks to its bright red roof… I love staying in this iconic building!
2. Whale watching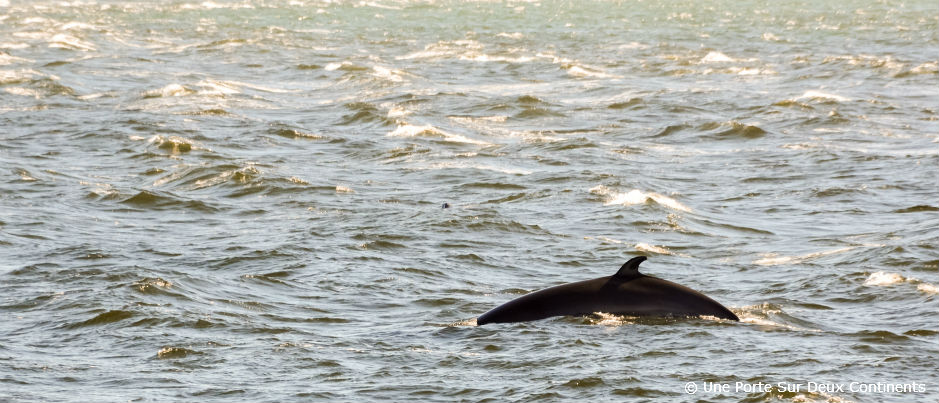 Every year, thousands of tourists flock from far and wide to Côte-Nord to see the whales. This is not surprising since this region is one of the best places in the world to observe these impressive giants of the sea. I was lucky enough to spot several during my trip, during a cruise with Croisières AML as well as from the shore. Some sites are particularly good places to observe the whales from land, such as the Cap-de-Bon-Désir Interpretation and Observation Centre and the Saguenay–St. Lawrence Marine Park, which both offer guided whale-watching activities. Another place not to miss is the Natakam condos, where you can admire whales and seabirds from the comfort of your fully equipped unit.
Belugas, minke whales, seals, northern gannets… I saw all these and more in Tadoussac and the surrounding area. Sometimes I had to be patient, but never for long!
3. Mingan Archipelago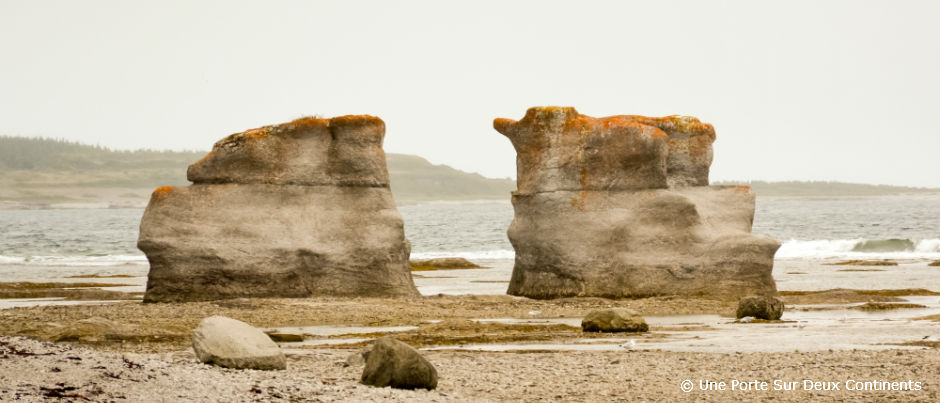 Getting to Havre-Saint-Pierre is a bit of a trek, but it's well worth it to visit the spectacular Mingan Archipelago National Park Reserve, which extends over a distance of about 150 km (95 mi.) from Longue-Pointe-de-Mingan to Aguanish. Famous for the largest concentration of erosion monoliths in Canada and spectacular scenery, the archipelago is made up of nearly 1000 islands and islets, each with its own distinct characteristics. From Havre-Saint-Pierre, you can take a boat with Boréale Services Maritimes to the islands in the summer (departure offered daily). I had the pleasure of exploring the fascinating natural sculptures on Quarry Island. Boardwalks take you through the island's many habitats, from former sea cliffs to the so-called "flower pot" monoliths. There's nothing like seeing one of Québec's natural wonders with your own eyes!
4. Ferme 5 Étoiles holiday resort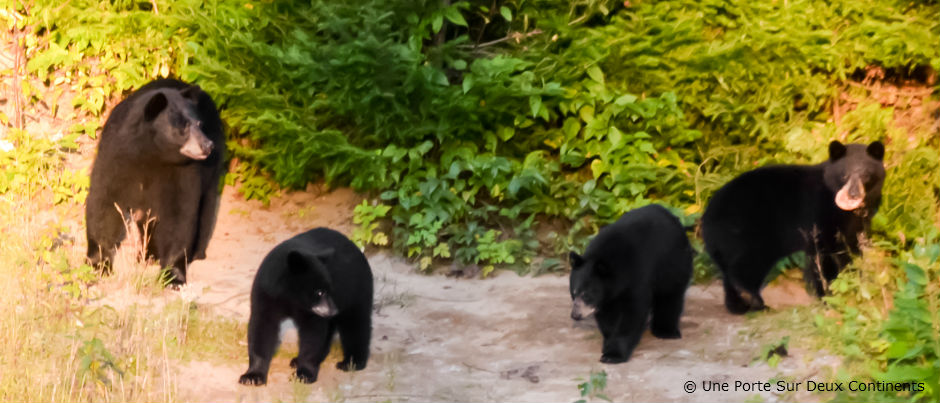 Located in the municipality of Sacré-Coeur, Ferme 5 Étoiles was another of my favourite discoveries in Côte-Nord. This family farm and holiday resort is a great place to stay to relax and enjoy yourself in nature. The land owned by the farm gives you access to the majestic Saguenay Fjord, and various outdoor activities are available on site, including interacting with the farm's unusual animals: moose, bison, deer and more!
ATV excursions, sea kayaking, hiking, encounters with wolves… there are lots of things to do here. The farm even offers the opportunity to observe black bears at dusk in their natural habitat (in collaboration with Domaine de Nos Ancêtres). What an unforgettable experience! When I was there in September, I was lucky enough to see 10 bears from a safe sheltered area: 4 adult males, 3 adult females and 3 cubs, which ambled by us, much to the delight of my whole group!
Later, I enjoyed a good night's sleep in a luxury wooden suite near the pens enclosing the deer and the wolves. In the morning, I visited the farm's animals, most of which are wildlife that were rescued after being found either injured or orphaned.
5. Route 138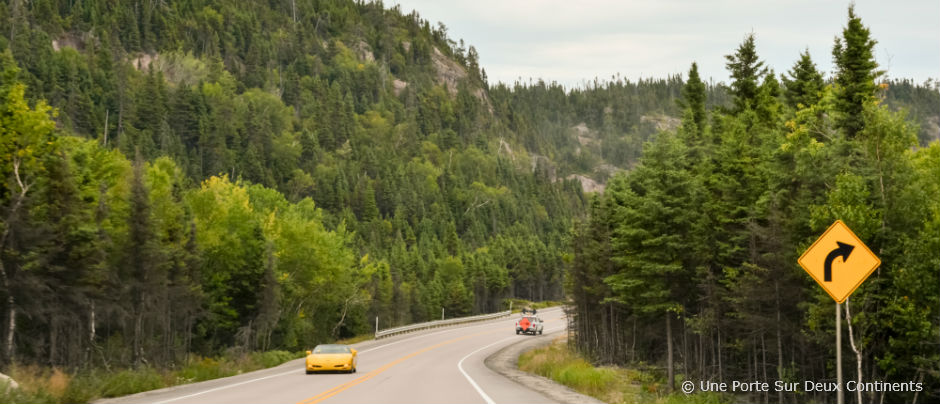 Finally, the last thing on my list is magnificent Route 138, which follows the St. Lawrence, linking the towns and villages along the southern part of the Côte-Nord region. Crossing mountains while offering views of the estuary, this road is an attraction in its own right. Over hundreds of kilometres, it meanders through a vast territory of fir trees, lakes and rivers, offering dramatic and contrasting landscapes of rocks, glittering water and forests. Although distances can be long, driving this road gives you an undeniable feeling of freedom. I especially enjoyed the stretch from Sept-Îles to Havre-Saint-Pierre, which is twisty and hilly—all the more fun to drive during a road trip!
I could go on and on: there were so many things I loved about this region—and I haven't even visited the Lower North Shore, which I'm sure is just as spectacular!
If you liked this article, you might also like...