The

Québec maritime Blog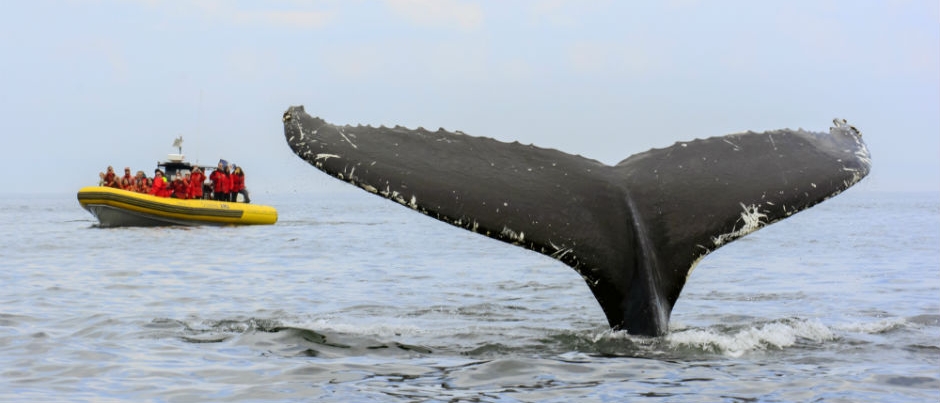 Where to See Whales in Côte-Nord
The Côte-Nord region is recognized as one of the best places in the world to see marine mammals. Follow the Whale Route from Tadoussac to Blanc-Sablon, and you may observe up to 13 different species of whales, including blue whales, the largest animals on earth. To help you plan your vacation, here are some observation sites you won't want to miss in this region.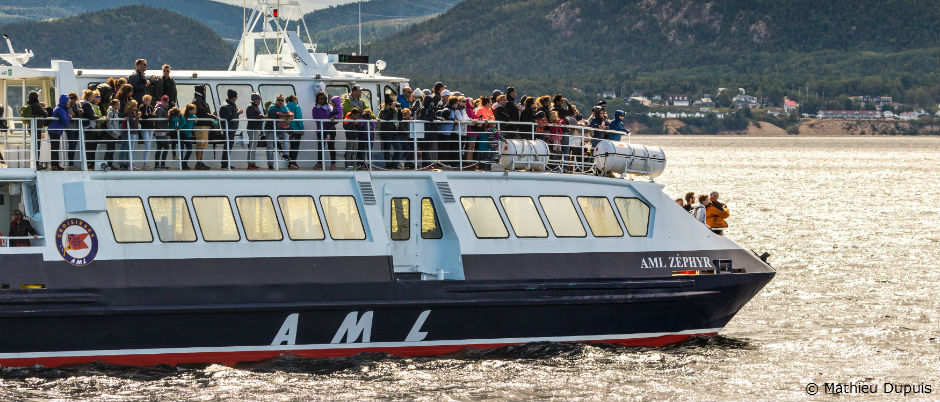 Home to a high concentration of whales and other marine mammals, the area surrounding the Saguenay–St. Lawrence Marine Park, which includes the mouth of the Saguenay Fjord and the villages of Tadoussac, Les Bergeronnes and Les Escoumins, is the best place to observe marine mammals along the St. Lawrence Estuary. The species you are most likely to spot in this area are minke whales, fin whales, humpbacks and harbour porpoises. Several blue whales (an endangered species) are also found in these waters. The seabed relief forces cold waters from the depths of the Laurentian Channel to rise to the surface, pushing up plankton and fish by the thousands, which attracts large marine mammals close enough to the shore for people to observe them easily. Several companies offer whale-watching excursions by sightseeing boat, Zodiac or sea kayak departing from Tadoussac (Croisières AML) and Les Bergeronnes (Essipit Cruises, Mer et Monde Écotours and Paradis Marin).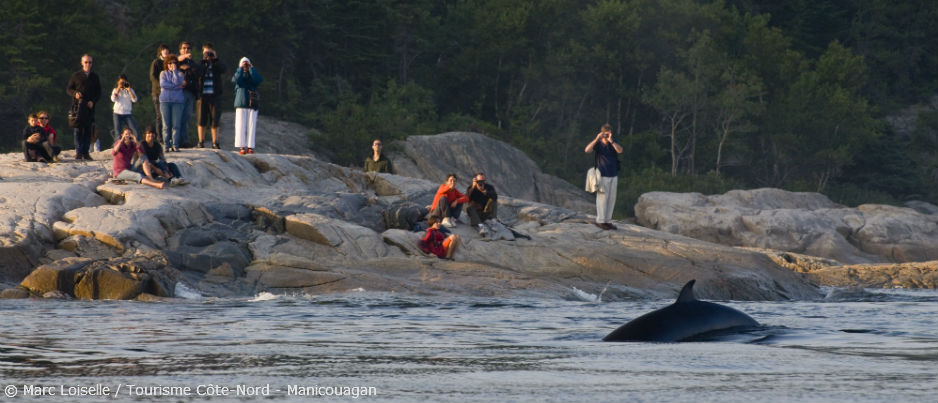 Belugas and minke whales are among the species you can observe from the shore. The best places to see these marine mammals in the Tadoussac area are Pointe-Noire (Baie-Sainte-Catherine) and Pointe-de-l'Islet (Tadoussac), at the mouth of the Saguenay Fjord, as well as around Tadoussac Bay, from the top of the Tadoussac dunes (Saguenay–St. Lawrence Marine Park) and around the mouth of the Sainte-Marguerite River (Parc national du Fjord-du-Saguenay). To learn more about marine mammals, plan a visit to the Marine Mammal Interpretation Centre (CIMM) in Tadoussac.
A little further east, you can see whale spouts and backs (fin whales, humpbacks) just off Cap de Bon-Désir. Minke whales often swim quite close to the shore, while blue whales, fin whales and humpbacks sometimes feed just a few hundred metres from the coast.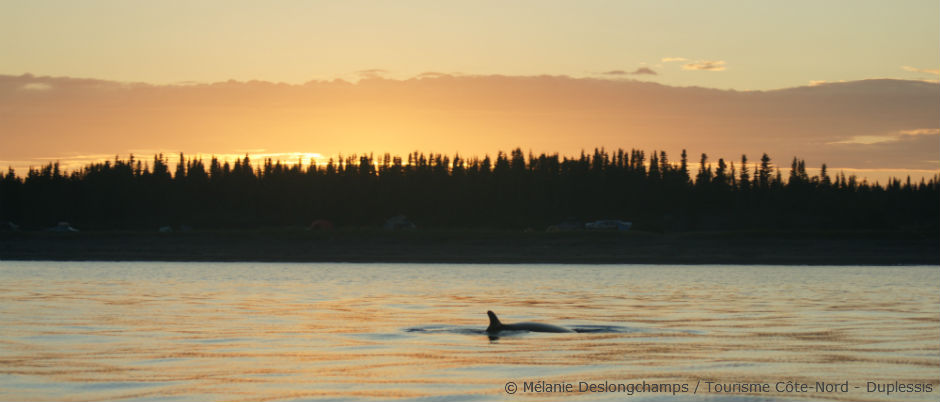 Whales are scattered all along the coast of Côte-Nord, including along the Lower North Shore, from Les Escoumins to Blanc-Sablon, with a few clusters between Rivière-au-Tonnerre and Havre-Saint-Pierre (including in the Mingan Archipelago National Park Reserve, around Anticosti Island and in the Blanc-Sablon area). In June, you can watch minke whales feed near the shoreline along Route 138, about 70 km (45 mi.) east of Sept-Îles.
Get ready to see whales in Côte-Nord this summer!
If you liked this article, you might also like...