The

Québec maritime Blog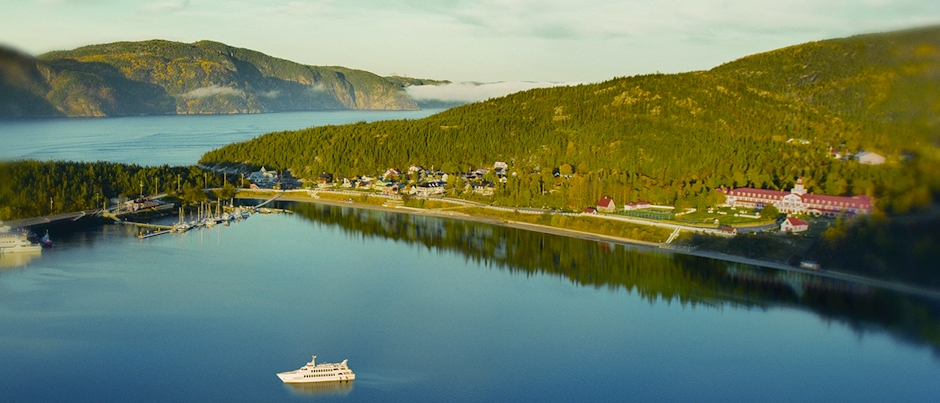 Tadoussac Bay
Photo Plein Ciel / Tourisme Côte-Nord - Manicouagan
Everything You Need to Know to Plan a Trip to Côte-Nord
Are you starting to plan your vacation to Côte-Nord, Québec? Read on to find out everything you need to know to ensure your trip is a memorable one!
Immense, wild and fascinating, Côte-Nord (which literally means "north shore") is made up of two tourist regions, Manicouagan and Duplessis. From Tadoussac to Blanc-Sablon and from the St. Lawrence to northern Québec, Côte-Nord offers larger-than-life scenery throughout your trip. This region is known for its whales, northern lights and wide open spaces but it is also home to gems of art and history that you will not want to miss.
How to get there
To get to Côte-Nord from Québec City, take Route 138, which is also known as the Whale Route, and soak up the stunning landscapes unfolding before your eyes.
You can also fly to Côte-Nord, to the Baie-Comeau or Sept-Îles airport and rent a car once you've arrived.
Finally, one of the most interesting ways to get to Côte-Nord is by ferry. If you're travelling from Bas-Saint-Laurent or Gaspésie, four ferries can take you from these regions to Côte-Nord, via the St. Lawrence road trips.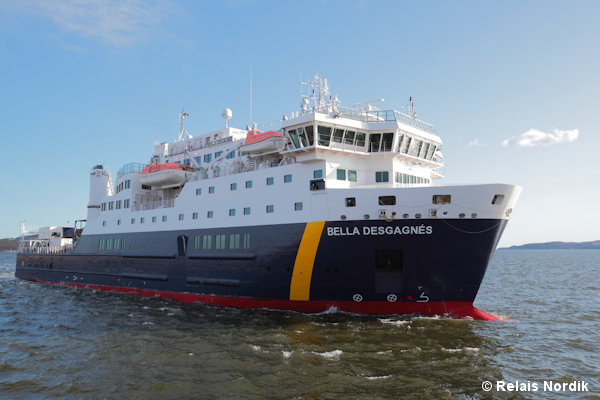 You should also know that part of the Lower North Shore, between Kegaska and Blanc-Sablon has no road access. To get there, you can board the MV Bella Desgagnés, a supply ship that stops in the remote villages of this area. The ship departs from Rimouski (in Bas-Saint-Laurent) and also stops in Sept-Îles. The crew will make sure you are comfortable for the duration of your trip. To plan this segment of your journey, you may want to consult Voyage CoSte, a tour operator that can help you organize activities and excursions at each stopover.
Nature's playground
The Whale Route runs along the coast and offers many whale-watching opportunities. You can also learn more about cetaceans by visiting the Marine Mammal Observation Centre (CIMM) in Tadoussac, the Cap-de-Bon-Désir Interpretation and Observation Centre in Les Bergeronnes or the Marine Environment Discovery Centre in Les Escoumins. You can also explore the Saguenay–St. Lawrence Marine Park to see these impressive mammals up close, especially if you opt to participate in a whale-watching excursion.
For wildlife enthusiasts and bird lovers, Côte-Nord offers many observation sites. You can head out to the Sept-Îles Archipelago to admire the razorbills on Corossol Island, visit Parc Nature de Pointe-aux-Outardes, which protects hundreds of species of birds, or go to the Mingan Archipelago National Park Reserve, where you can see exotic Atlantic puffins.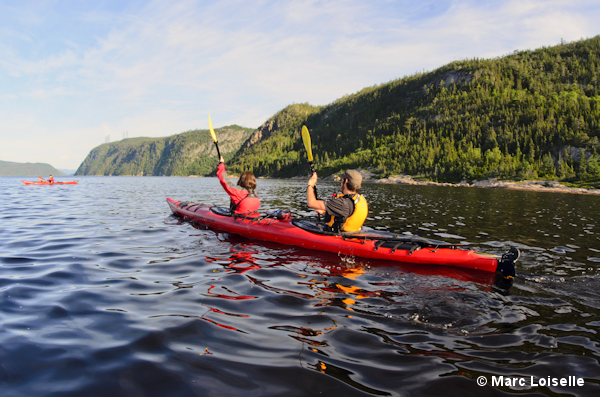 The vast landscapes of Côte-Nord also offer the opportunity to enjoy many outdoor activities. Sea kayakers can explore the St. Lawrence, the Saguenay Fjord and Tadoussac Bay, while hikers can discover the mysterious monoliths in the Mingan Archipelago National Park Reserve. You can also admire the majestic Saguenay Fjord during hikes in Parc national du Fjord-du-Saguenay.
Side trip: Anticosti Island
To extend your stay, you may also want to go explore the flora and fauna of Anticosti Island. Sixteen times the size of the island of Montréal, this island of a thousand treasures is home to over 115,000 white-tailed deer!
Côte-Nord culture and heritage
Côte-Nord's unique geological history was marked by the impact of a meteor about 214 million years ago, which formed the Manicouagan impact crater, a feature that can be seen from space! Start your adventure at the Jardin des Glaciers (Glacier Garden) where the Seashell Valley and a multimedia show reveal the secrets of this territory, including the effects of the last ice age.
Further north, you will be impressed by the architecture of the Manic-5 dam, the largest multiple-arch-and-buttress dam in the world.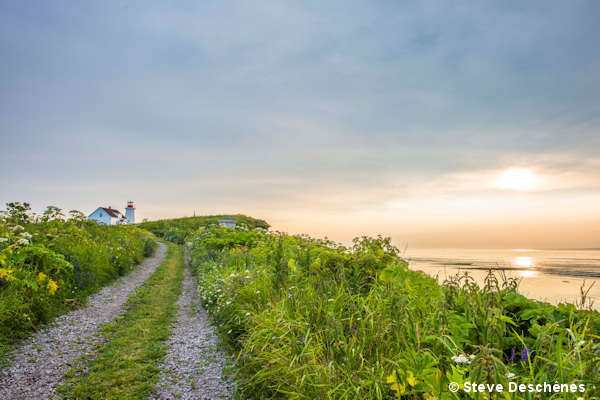 All along Route 138, you will have many opportunities to admire the St. Lawrence, sunrises and impressive scenery. As you travel, detour off the main road to visit the region's many lighthouses. Proud witnesses to Côte-Nord's maritime history, several are open to the public. To find out more, consult the Lighthouse Trail travel itinerary.
In Natashquan, birthplace of famous Québec singer/songwriter and poet Gilles Vigneault, visit the "Galets" heritage buildings (former cod fishing warehouses) in a stunning setting. You can also immerse yourself in Innu culture by attending the Innucadie Stories and Legends Festival.
Artisans: Expect the unexpected!
Given its geography, it's no surprise that Côte-Nord culinary specialties come from the sea or the forest. Sample delicious seafood delicacies, including snow crab, scallops, northern shrimp, sea urchins and Stimpson's surf clams, followed by wild berries, such as cloudberries, strawberries, raspberries and blueberries. You'll also want to try Labrador tea, which First Nations people drink as herbal medicine to treat ailments such as rheumatism or headaches.
During your stay, you may also have the opportunity to meet local artisans. Inspired by the natural world that surrounds them, by Innu traditions or by the materials they use, they will be happy to share their passion for their work with you. Studios, workshops, boutiques and art galleries open their doors to introduce you to the region's many talented artisans.
Where to stay in Côte-Nord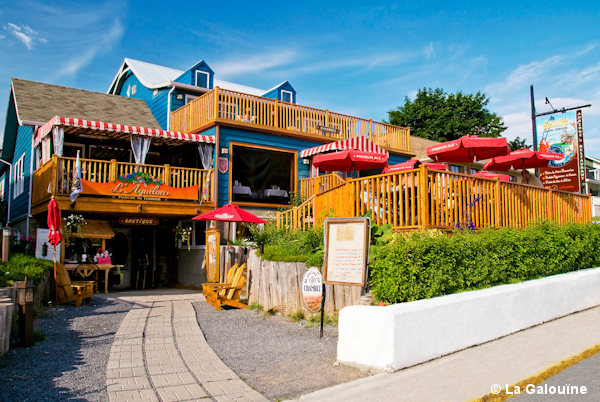 Côte-Nord offers accommodations for all tastes and budgets, including hotels, inns, campgrounds and more. If you're looking for a unique experience, be sure to stay at Canopée Lit, where you can sleep in a cabin or "bubble" in the trees! Another possibility is the Ferme 5 Étoiles, where you can fall asleep to the sounds of the wolves in your yurt or teepee. Consult our directory for more options.
Further adventures
With its immense landscapes, rich flora and fauna, and friendly people, Côte-Nord is truly an enchanting destination. However, if you're not quite ready to head home, you can continue your adventures in Labrador, which will requires more planning.
So what are you waiting for? Start planning your vacation in Côte-Nord today!
If you liked this article, you might also like...