The

Québec maritime Blog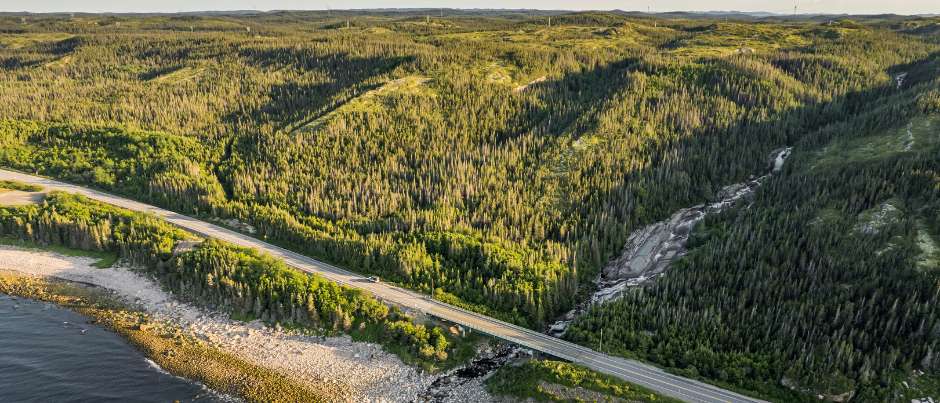 Route 138, secteur chute du Sault Plat, Rivière-au-Tonnerre, Côte-Nord
Mathieu Dupuis/Tourisme Côte-Nord
Our Regions Seen from Above
Québec by the Sea covers an immense territory, and each of its four regions has its own distinct characteristics. Discover the spectacular scenery that awaits you here with these magnificent views from above that will give you an idea of the vastness of our natural playground.
Bas-Saint-Laurent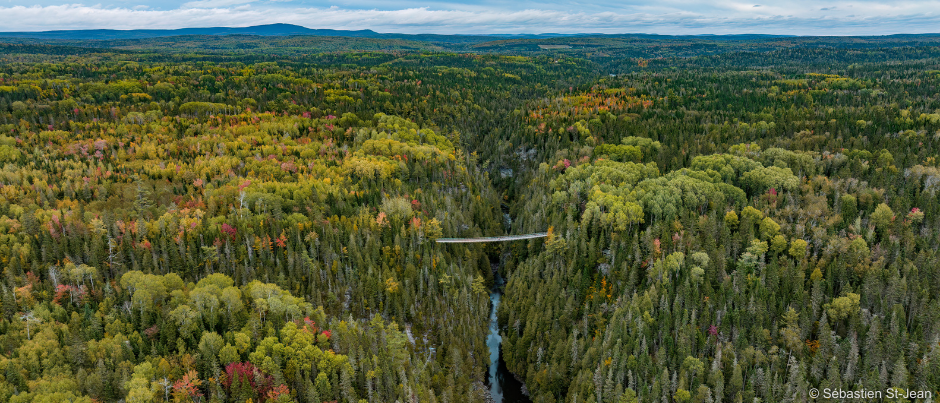 The highlands of Bas-Saint-Laurent are home to large forests through which many rivers flow towards the St. Lawrence. A unique way to discover this inland area is to visit Terfa – Canyon des Portes de l'Enfer in Saint-Narcisse-de-Rimouski, where you can cross a suspension footbridge that is 63 metres (205 feet) high—a thrilling experience! To soak up all the natural beauty of this site, be sure to also explore the network of 20 km (12 mi.) of hiking trails, which are accessible to all.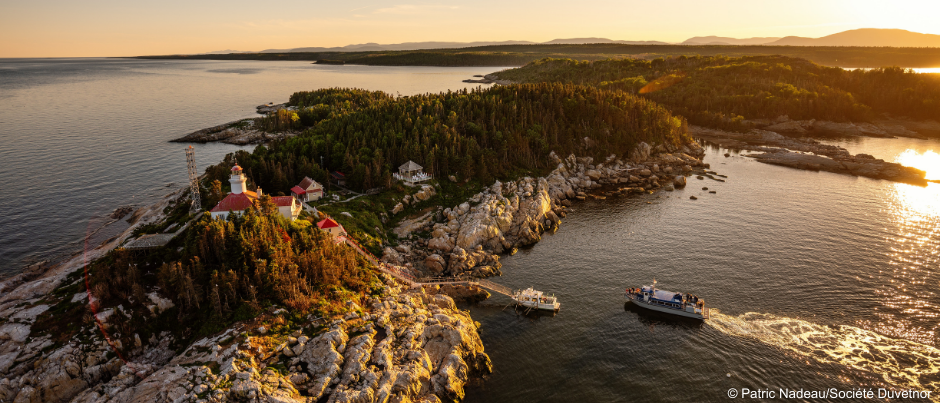 If you drive along the St. Lawrence on Route 132 in Bas-Saint-Laurent, you'll soon realize that this region is home to many islands, some of which are accessible to the public. For example, you can visit the Pot à l'Eau-de-Vie Archipelago with Société Duvetnor, which offers excursions to these islands. You can even spend the night in a lighthouse and be awakened the next morning by the sounds of seabirds!
Gaspésie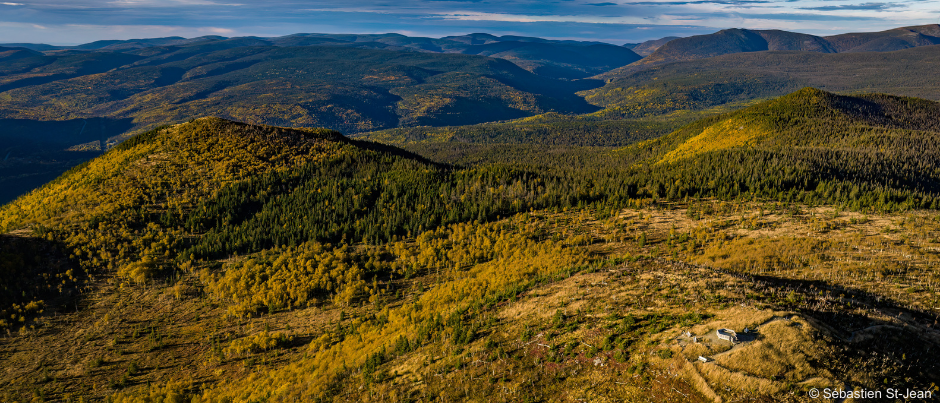 Gaspésie is a popular outdoor destination. The Chic-Choc Mountains offer a huge natural playground, including 25 peaks over 1000 metres (3300 feet) high, where you can enjoy a wide range of outdoor activities. Discover these impressive mountains via a vast network of hiking trails at the heart of Parc national de la Gaspésie!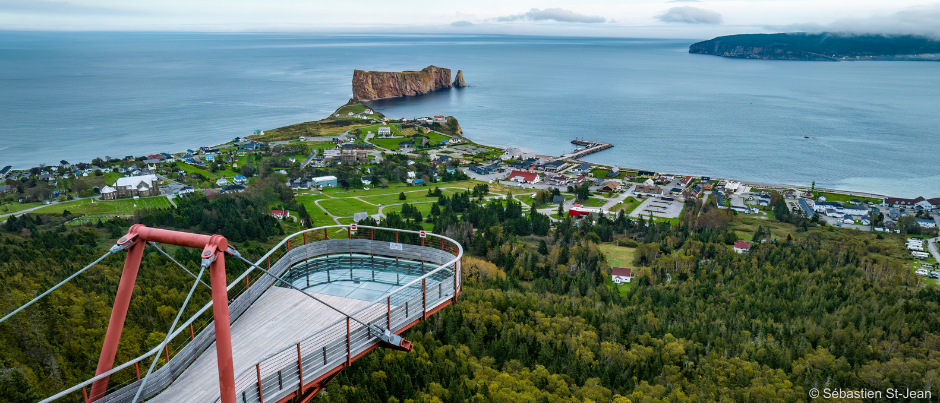 One of the best vantage points in the Percé area is undoubtedly found in the Percé UNESCO Global Geopark. From a suspended glass platform on a mountainside, you can soak up an incredible view of the village, legendary Percé Rock and Bonaventure Island. You can then visit Parc national de l'Île-Bonaventure-et-du-Rocher-Percé to discover the park's many attractions, including the world's most accessible northern gannet colony!
Côte-Nord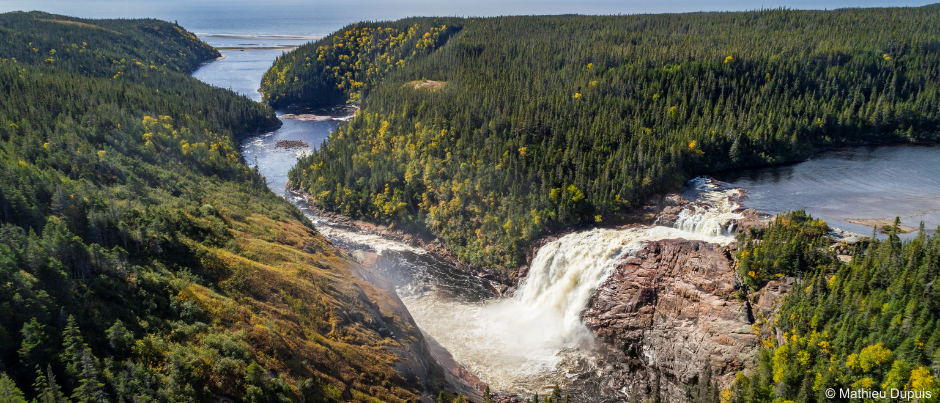 Côte-Nord boasts an impressive river system that feeds several hydroelectric dams, including Manic-5, Manic-2 and Romaine-1. Although less well known, the Manitou River, located between Sept-Îles and Rivière-au-Tonnerre, features a 35-metre (115-foot) waterfall accessible via a hiking trail. This is a great place to enjoy a picnic!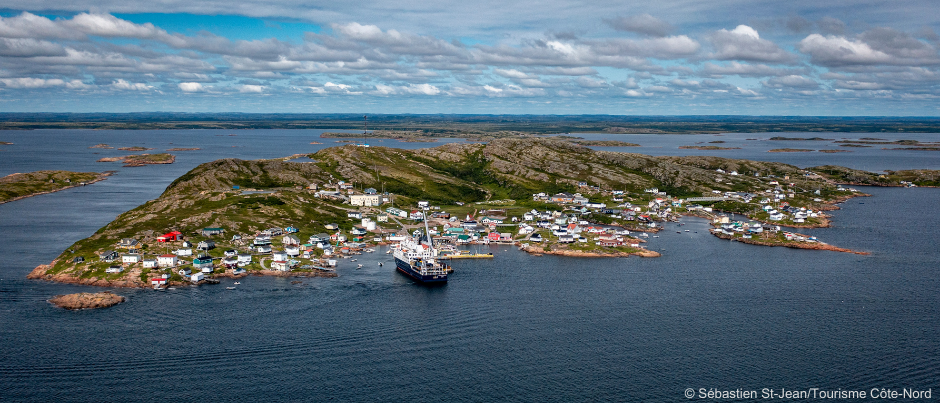 Route 138 is the only road linking the various communities located along the Côte-Nord coastline. However, it ends in Kegaska, about 840 km (520 mi.) east of Tadoussac, which means that the villages further east can only be reached by boat or plane. You can board the Bella Desgagnés cargo-passenger ship to discover these remote villages along the Lower North Shore, including Harrington Harbour, a small community of 239 inhabitants full of local stories.
Îles de la Madeleine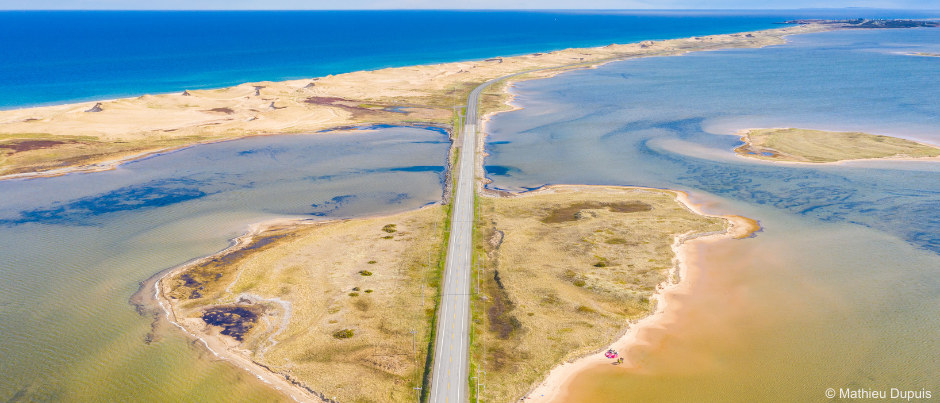 The Îles de la Madeleine archipelago is made up of a dozen islands, six of which are linked by narrow sand dunes, which allow you to drive from one island to the next and meet the friendly locals, who are delighted to share their culture and know-how with visitors. During your stay on this archipelago, you can easily discover each island while visiting local artists, participating in sea excursions and uncovering some of the secrets of island life!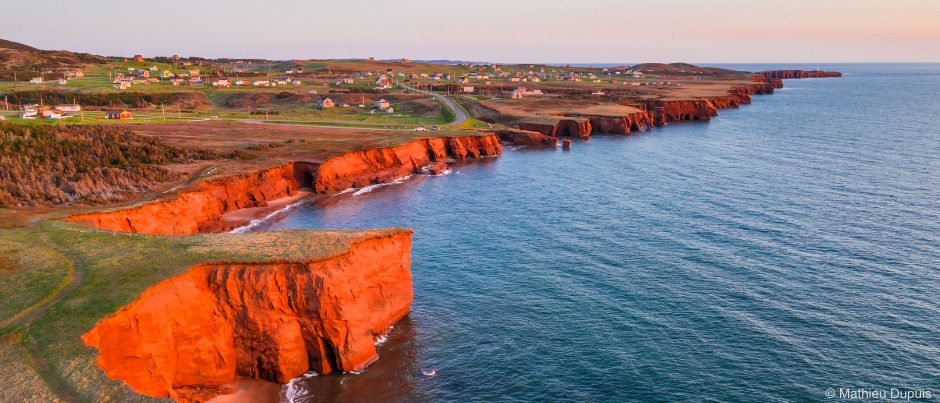 One of the most striking features of the Islands is the bright red cliffs lining the Gulf of St. Lawrence, which are made of red sandstone, a sedimentary rock composed of quartz covered in iron oxide. While this view from the sky is impressive, seeing these cliffs with your own eyes will amaze you even more!
See our regions from the sky!
Treat yourself to a bird's-eye view of the maritime regions of Québec during a plane or helicopter tour. Fly over Gaspésie and Côte-Nord with Hélico Horizon Gaspésie and Totem Aviation, respectively, and get a better idea of the size of these regions as you discover them from a completely different angle!
If you liked this article, you might also like...