The

Québec maritime Blog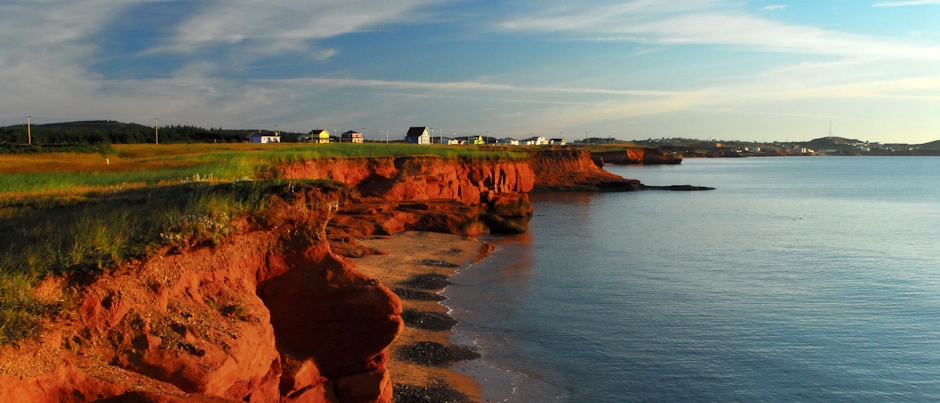 The red cliffs of the Îles de la Madeleine
Michel Bonato/Tourisme Îles de la Madeleine
Why Are the Cliffs of the Îles de la Madeleine Red?
How could one not marvel at the beauty of the colourful cliffs typical of the Îles de la Madeleine? But what gives them their reddish colour?
The cliffs are red sandstone, a sedimentary rock made of quartz covered in iron oxide. Wind, waves, tides and thaw join forces to erode the extremely crumbly rock faces and sculpt them into sometimes surprising, but always spectacular shapes.
On the southernmost islands of the archipelago (Entry Island, Havre Aubert, Cap aux Meules and Havre aux Maisons), cliffs of the highest landforms are made of grey sandstone. These are often volcanic mounds containing argillaceous sedimentary rock, limestone and gypsum.
Even if a picture is worth a thousand words, nothing beats a visit to the Islands to enjoy this amazing scenery! Why not start planning your trip to the Îles de la Madeleine today?