The

Québec maritime Blog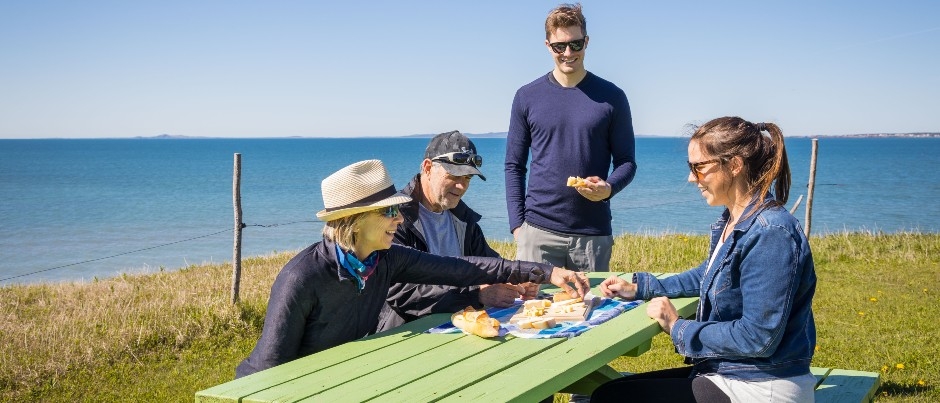 Îles de la Madeleine
Mathieu Dupuis
Regional Flavours: Cheese
Pretty much everyone loves cheese, right? Not surprisingly, this versatile food is found in all kinds of dishes, from the most refined to the most comforting, including the authentic Québécois dish known as poutine! Cheese is also a great snack to eat in the car on a road trip as well as a favourite at picnics. Are you hitting the road in Eastern Québec? Be sure to visit our artisan cheesemakers, who are constantly coming up with creative ways to showcase local ingredients in their products. Here are six you'll want to add to your itinerary!
Bas-Saint-Laurent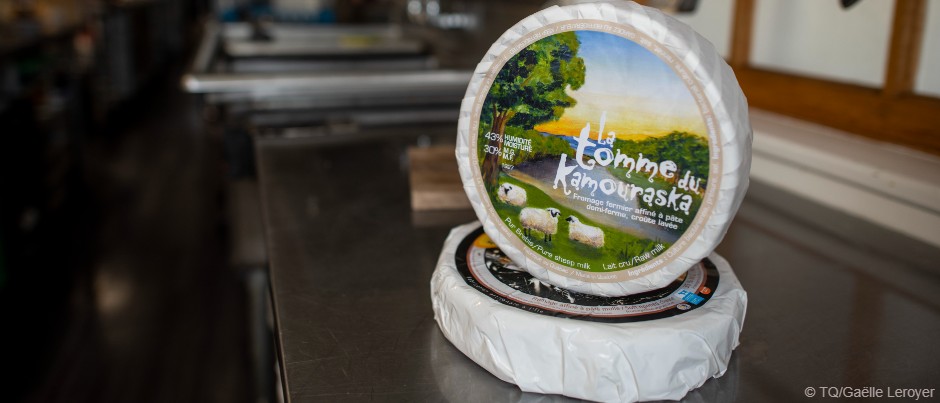 In La Pocatière, Le Mouton Blanc came into being as the result of a meeting between a shepherd and a cheesemaker. Stop by the farm shop to discover (and taste!) their cheeses made with raw sheep's milk, including La Tomme du Kamouraska (which is matured in the natural caves of a monadnock), Le Vlimeux (a strong cheese with a distinctive flavour that's smoked according to traditional methods) and La Tomme au Poivre (a semi-firm cheese made with Tellicherry peppercorns). All of their fine cheeses, exclusive to the Kamouraska area, are worth discovering!
In Témiscouata-sur-le-Lac, the team at Fromagerie Le Détour makes various types of cheeses with cow's, sheep's and/or goat's milk, many of which have won awards over the years. You'll love Grey Owl, a soft goat cheese with an ash rind named after conservationist Archibald Belaney (who was known as Grey Owl), as well as Le Clandestin, an orange rind cheese with a creamy texture, and Le Verdict d'Alexina, a soft cheese made with all three milks that will appeal to the most demanding cheese lovers. Take advantage of a sunny day to sample these and other cheeses on the patio!
Cheese curd lovers will be delighted by the famous squeaky curds from the Fromagerie des Basques in Trois-Pistoles. A must stop during a road trip in this area, this cheese producer offers a wide variety of products: plain and flavoured cheddar cheese (available in curds or blocks), fresh or aged smoked or beer-flavoured cheeses as well as semi-soft and soft cheeses. There's something for everyone! You'll also find a restaurant and dairy bar on site as well as a bakery offering fresh bread baked daily that will perfectly accompany your cheese purchases!
Gaspésie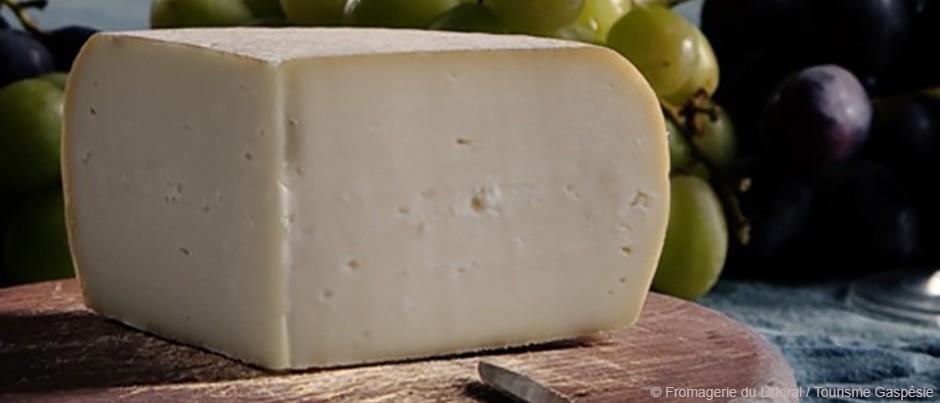 Since 2006, Fromagerie du Littoral has been using the milk from their farm's cows to make a wide range of cheeses that can be purchased on site in Baie-des-Sables as well as online! By following the natural seasonal variations in this milk, they create unique products such as La Perle du Littoral, a soft cheese with a bloomy rind and a delicate taste of hazelnuts; Rayon d'Or, a semi-firm cheese with a fruity flavour; and Le P'tit Blanchon, a light and creamy spreadable cheese. Visit this cheese producer on your next vacation in Gaspésie and soak up breathtaking views of the sea at the same time!
Îles de la Madeleine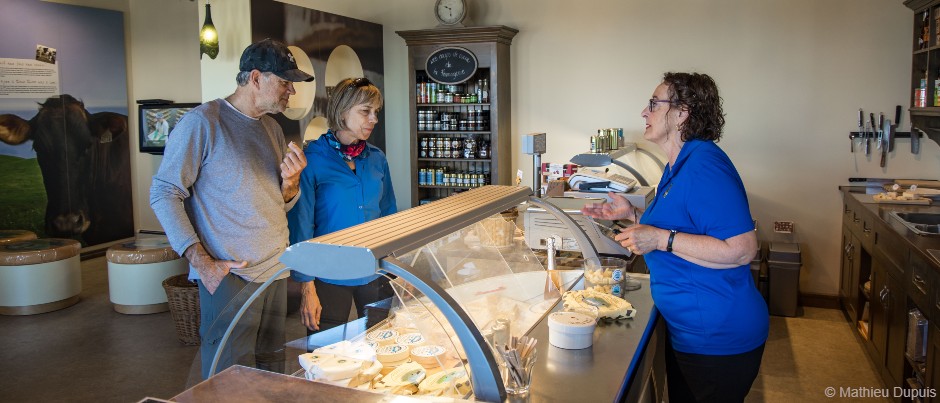 A real institution on the archipelago, the Pied-de-Vent cheese producer, in Havre-aux-Maisons, offers five types of artisan cheeses, all made from the milk of Canadienne cows: Pied-de-Vent (the first specialty cheese produced on the Islands), La Tomme des Demoiselles, Jeune-Coeur, Art Senau and cheese curds. Are you interested in finding out how these cheeses are made and learning more about Québec's cheesemaking tradition? Visit the economuseum, which is open year-round! And don't forget to stock up at the boutique before you leave.
Finally, you can visit Les Biquette à l'Air, which specializes in fresh goat cheeses, in Bassin, on the island of Havre Aubert. They make L'Oeil de Bouc, a hand-salted cheese flavoured with homemade oil; Le Wigwam, a whipped spreadable cheese; Feta du Moulin, a crumbly cheese with a slightly briny taste; and Le Petit Malin, a white cheese flavoured with honey. Before stopping in the small boutique in the owners' former living room, visit the farm to meet the 30 or so biquettes (goats) that provide the raw material for these local delights!
Is your mouth watering yet? Don't hesitate to visit our cheese artisans during your next vacation in Eastern Québec. They'll be more than happy to share their knowledge and passion with you!
If you liked this article, you might also like...