The

Québec maritime Blog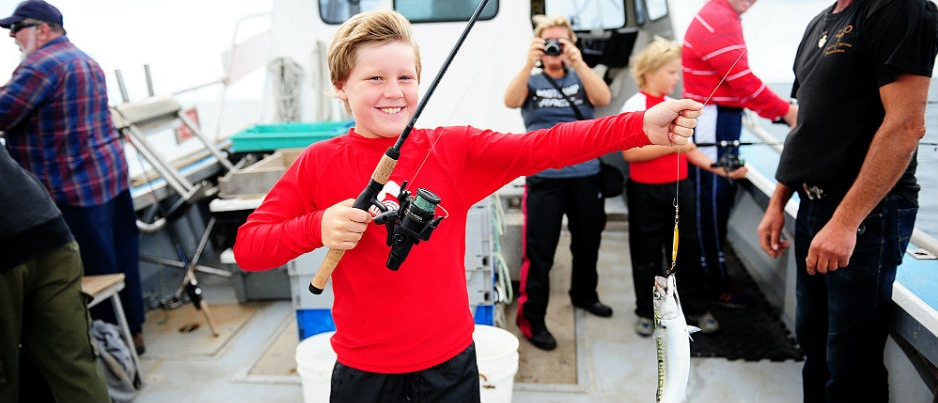 Sea Fishing in Eastern Québec
Memorable Excursions and Discoveries
Considered a natural treasure of Québec, the St. Lawrence is a fascinating waterway! Over the centuries, it has played a major role in the development of our regions, since it's both a source of food and an economic driver. Even today, fishing remains an important activity… and it's something you can try out during your vacation! Here are a few places that will introduce you to the joys of sea fishing and where you can learn some of the secrets of aquaculture!
Fishing adventures
In Carleton-sur-Mer (Gaspésie), you can go sea fishing with Pêche Sportive Baie-des-Chaleurs. Excursions are offered at different times of the day (from sunrise to sunset), depending on the fish you're trying to catch: mackerel, plaice or striped bass. This last species is very sought after, since it's known to be as aggressive as salmon! You'll appreciate the spacious boat, adapted to sea fishing, as well as the guides' helpful tips.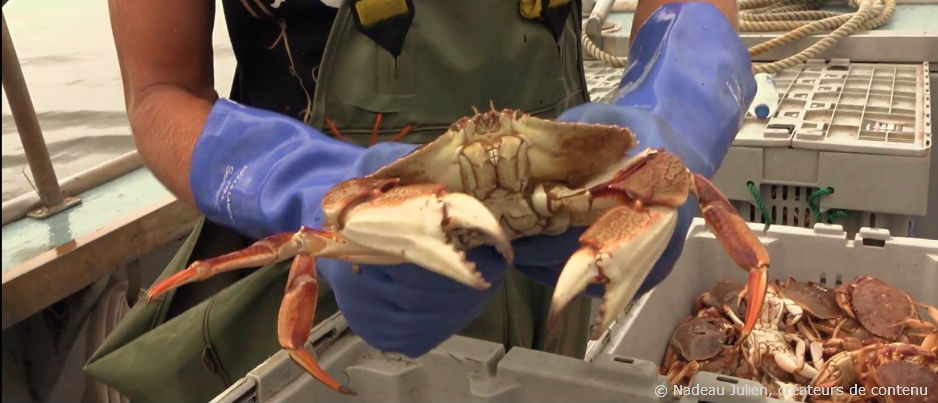 Still in the Chaleur Bay area but this time in Bonaventure, the friendly team at Excursions L'Omirlou invites you to experience the daily life of a coastal fisher. During their signature activity called "Métier-Pêcheur" ("fisherman trade"), you will board L'Omirlou and head out to sea to bring back lobster and crab, delicious crustaceans that are appreciated by locals and visitors alike. With the help of a professional fisherman, you can participate in hauling the traps and other crew duties. The company also offers recreational fishing trips to fish for mackerel and plaice.
Beautiful discoveries…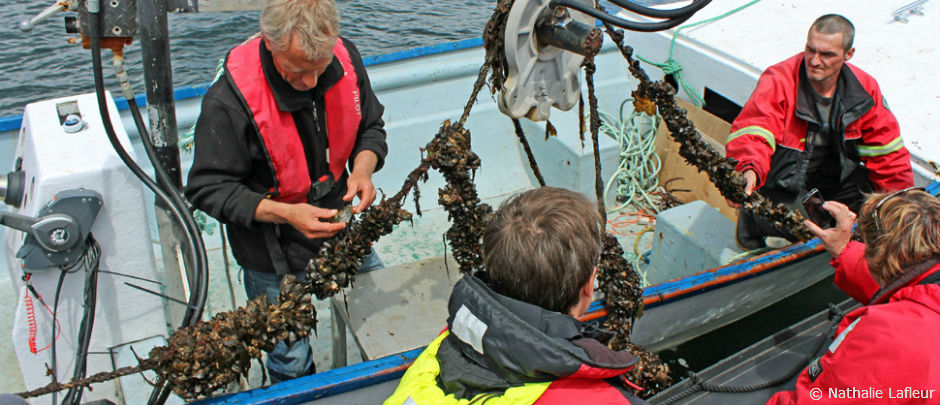 In Côte-Nord, you can visit the Ferme Mariculture Purmer in the Sept Îles Archipelago to learn about seafood farming. Located on Grosse-Boule Island, the farm grows mussels, scallops and a few varieties of edible algae. Take part in this agrotourism adventure where you will have the opportunity to learn about fascinating aquaculture techniques as well as taste the farm's succulent products!
Anchored in the middle of the Gulf of St. Lawrence, the Îles de la Madeleine archipelago is renowned for its delicious seafood. Head out in a boat with the Les Cultures du Large team to visit a shellfish farm located 7 km (4 mi.) from the Cap-aux-Meules wharf. This is your opportunity to learn more about farming mussels, oysters and scallops at sea and in lagoons!
So, will you set off on a memorable sea-fishing excursion this summer? We wish you fun adventures on the water… and great catches!
If you liked this article, you might also like...