The

Québec maritime Blog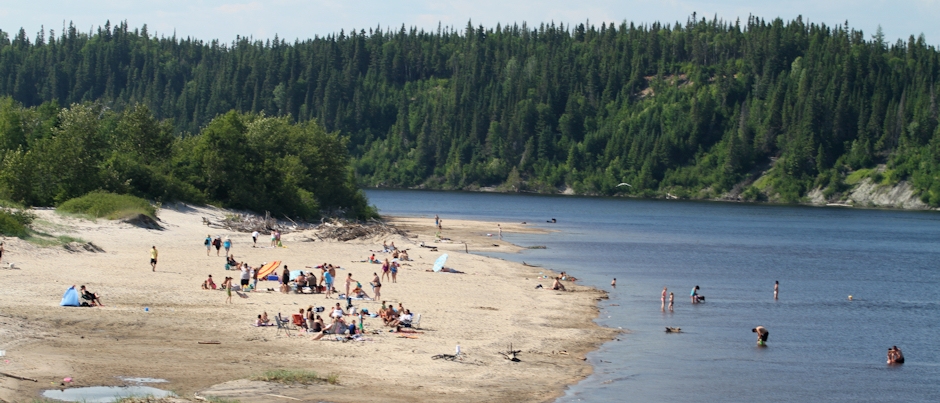 Swimming in the Moisie River
Éric Marchand
Sept-Îles: An Immense and Accessible Natural Playground
I'm currently planning a trip to Sept-Îles this summer, and I'm really excited about visiting this area of Côte-Nord. What attracts me to this region are the vast open spaces I keep hearing about: immense forests, numerous rivers and the sea stretching out to the horizon.
I'm especially looking forward to visiting the Sept-Îles Archipelago. I don't know about you, but islands have always piqued my curiosity. I think it's the idea of exploring an environment that's cut off from the rest of the world and the possibility of finding hidden treasures!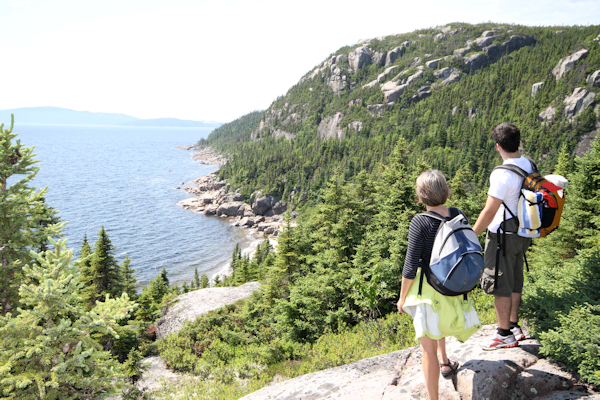 Hiking on Grande Basque Island ©Éric Marchand
Hidden treasures are exactly what Grande Basque Island has to offer, with its 11 kilometres (7 miles) of groomed trails. Following these trails, I've been told, leads to lookouts and beaches that offer panoramic views of the surrounding coastal scenery and allow hikers to come to know the island. I intend to take advantage of the expertise of the naturalist guides on site to learn as much as possible about the island and its surroundings. I'll be sure to report back my findings!
I'm also planning to go on a boat excursion to see the archipelago's other islands up close, including Corossol Island, which is one of the largest seabird sanctuaries in Eastern Québec. This island isn't accessible to visitors, but nesting birds can be observed from the boat. I'll have to remember to take my binoculars and camera with me! Okay, I'll admit it, I go a little overboard when it comes to seeing animals, especially in their natural habitat!
I intend to take advantage of my stay in Sept-Îles to go for a stroll on the Old Dock (Vieux-Quai). This is where locals and visiting tourists gather to fully enjoy the summer season. It'll certainly give me the opportunity to chat with some of the artists and artisans who exhibit there and, hopefully, find a few souvenirs to take home.
I'll also visit several museums that deal with the history of Sept-Îles, from the presence of the Innu to the arrival of Europeans on the continent. Before I started planning my trip, I had no idea that this area had such a rich history, and I'm interested in learning more about it during my stay.
Horseback riding on the beach in Sept-Îles © Éric Marchand
Finally, the gourmet in me is looking forward to savouring some of the plentiful seafood that's freshly caught off Sept-Îles!
I really can't wait to explore this part of the country, and I know that my list of things to do keeps growing! One thing's for sure, I won't have time to be bored, and I hope you won't either!
For more information about Sept-Îles, visit http://www.tourismeseptiles.ca/.
Be sure to read the testimonial of Louis Gallienne, the son of Corossol Island's last lighthouse keeper, who reminisces about his childhood in the archipelago.
If you liked this article, you might also like...