The

Québec maritime Blog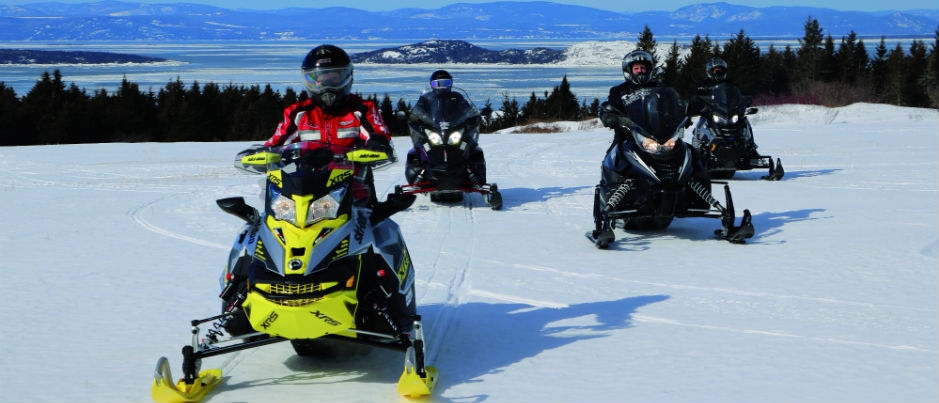 Snowmobiling in Bas-Saint-Laurent: Superb Scenery to Admire
Snowmobilers really appreciate the wide, well-groomed and marked trails in the region of Bas-Saint-Laurent, not to mention the beautiful scenery. The photos below are sure to make you want to add this region to your bucket list of places to go snowmobiling.
Charming towns and villages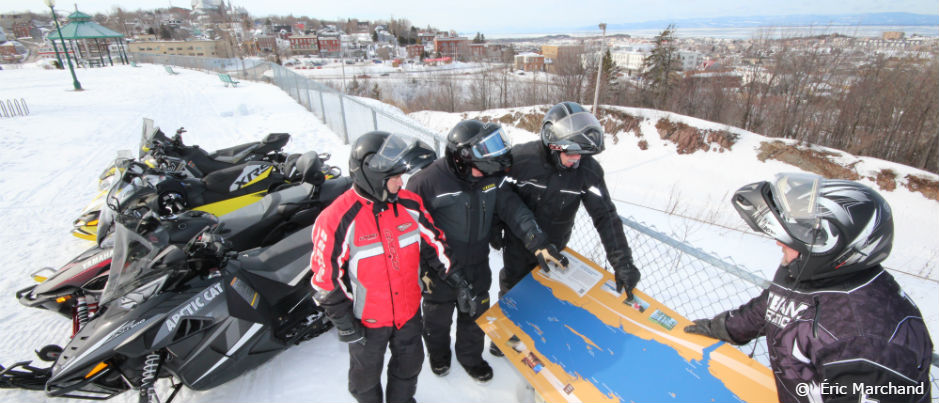 While riding the trails of Bas-Saint-Laurent, you will have many opportunities to admire unique and picturesque towns and villages surrounded by spectacular scenery. In the countryside, take in the wide-open spaces and fall under the spell of charming rural communities. As for more urban areas, you will particularly appreciate Rimouski and Rivière-du-Loup, both of which are easily accessible by snowmobile.
Views of the St. Lawrence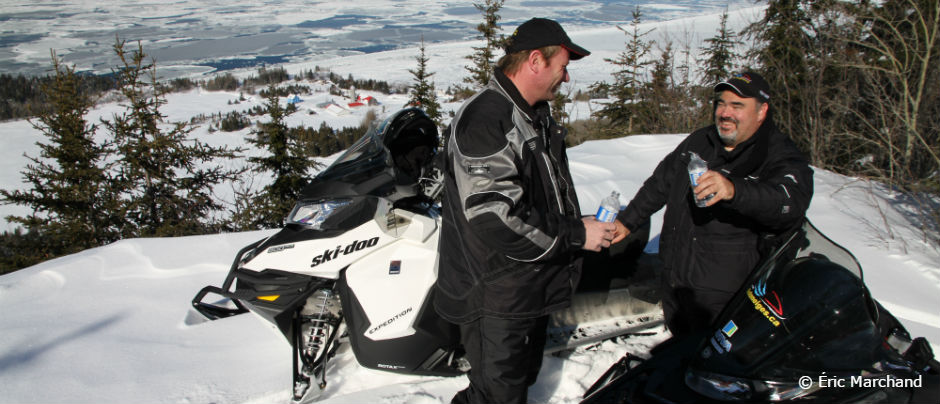 Geographically, Bas-Saint-Laurent is characterized by a long coastline along the St. Lawrence as well as the Appalachian mountain range, which crosses the region from east to west. As a result, the trails give you access to many stunning lookouts. Don't miss the view from the lookout in Saint-Fabien (via trail #518 and a local trail) where you can admire the St. Lawrence River, the coastline and the Bic Islands.
Rich local history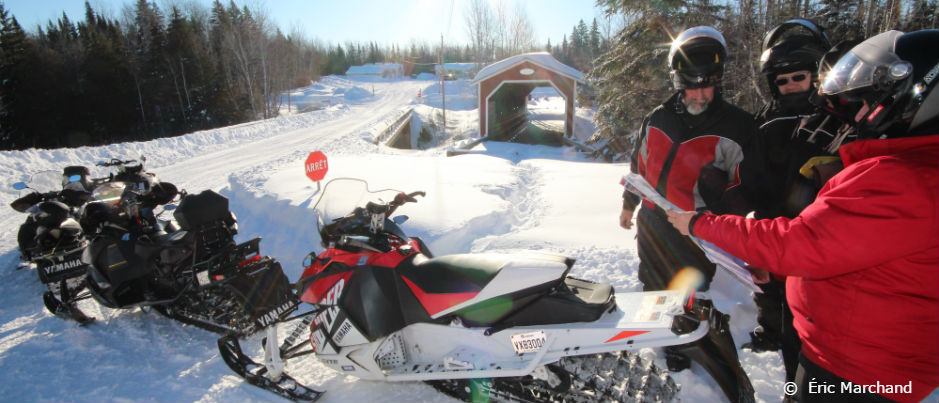 Kamouraska, which is the gateway to the region, welcomes you with forest and coastal scenery as well as beautiful sunsets. For a glimpse of local history, ride the segment of the Kamouraska Tour on the former Monk railway line, which features wide turns and gentle slopes. Another way to immerse yourself in the rich history of this region is to stop to observe the picturesque Pont du Collège covered bridge in Saint-Onésime-d'Ixworth, which was restored in 2008 and is located across from a snowmobile club.
In the heart of the forest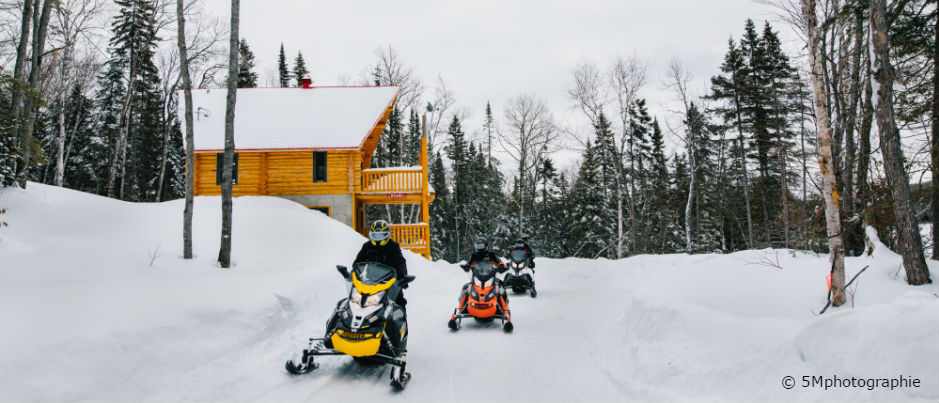 Inland, you'll ride through mixed forests as well as many sugar bushes. Domaine Valga in Saint-Gabriel-de-Rimouski (pictured above), which is accessible via trail #579, is one of the oldest old-growth sugar bushes in Québec as well as a snowmobile clubhouse. This area is also a great place to observe white-tailed deer. Keep your eyes peeled for them, especially at Pohénégamook Santé Plein Air (which is also a snowmobile clubhouse) or along trail #546 and TQ35 between Squatec and Saint-Narcisse-de-Rimouski.
As you can see, Bas-Saint-Laurent in winter is beautiful! And it's easy to get there regardless of where you're coming from. From Gaspésie, take TQ5; from the state of Maine, take trail #544 or #561; from New Brunswick, take trail TQ85 or #561; and from the Chaudière-Appalaches region, take TQ5 or TQ35. Order a trail map of the region and start planning your adventure in this region!
If you liked this article, you might also like...