The

Québec maritime Blog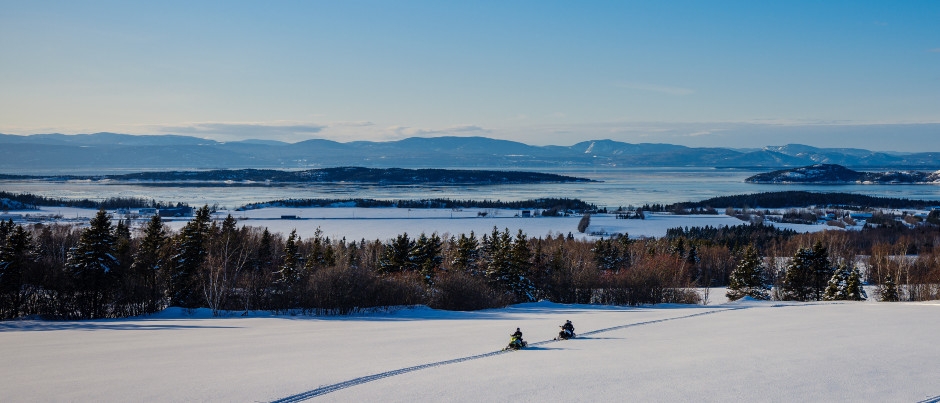 Notre-Dame-du-Portage
Patric Nadeau/Tourisme Bas-Saint-Laurent
Drop Your Luggage and Enjoy Loop Snowmobile Rides in Bas-Saint-Laurent
With three Trans-Québec trails (TQ5, TQ35 and TQ85) as well as numerous local and regional trails, Bas-Saint-Laurent offers endless ride opportunities for snowmobilers. A great way to explore the region is to drop your luggage in a lodging establishment and then set off to ride a loop trail for the day. Here are three ride options.
The Temiscouata Tour – 270 km (170 mi.)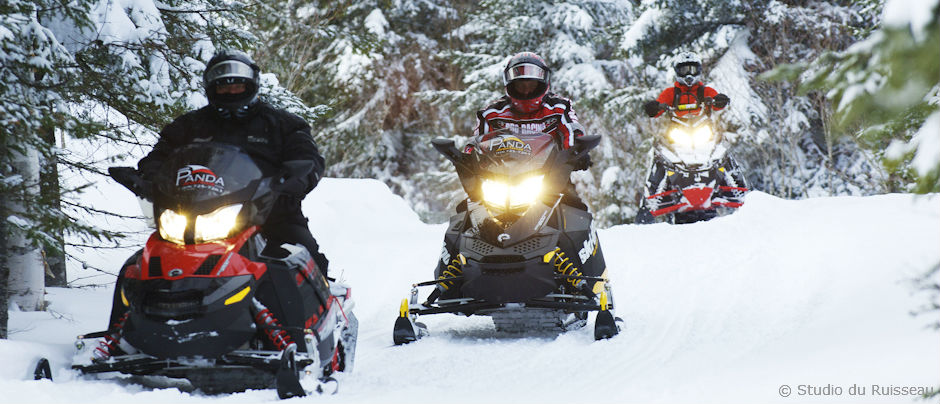 The main feature of the Témiscouata area is pristine wilderness featuring majestic lakes and snowy forests. I recommend it especially if you're staying in Pohénégamook or Témiscouata-sur-le-Lac, but it's also easily accessible from Rivière-du-Loup. The ride follows TQ85 and TQ35, as well as two regional trails, taking you along a former railway and looping around Lake Témiscouata and Lake Pohénégamook. (You'll also get to ride over part of the latter!) Along the way, you'll have the opportunity to admire beautiful mountain landscapes and diverse wildlife.
What not to miss:
The deer wintering area in Pohénégamook: over 500 deer feed there in the winter!
TQ85 towards Lake Témiscouata, which is very straight and wide
The Kamouraska Tour – 200 km (125 mi.)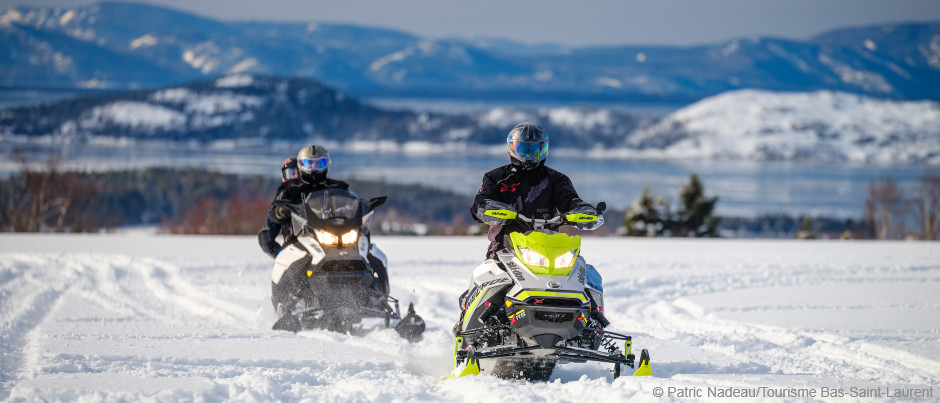 Are you looking for a leisurely ride on less busy trails? Then you'll want to explore the Kamouraska Tour! Starting at the gateway to Bas-Saint-Laurent, this ride is perfect if you're staying between La Pocatière and Rivière-du-Loup. You'll travel through the Kamouraska hinterland on TQ5 and TQ35 as well as on several regional trails. Boasting beautiful forest and seaside landscapes, the region is also renowned for its stunning sunsets!
What not to miss:
The trail section along the former Monk railway line, which features a flat layout and wide turns
The 20-km (12-mi.) section along the St. Lawrence between Rivière-du-Loup and Saint-André
The Notre-Dame Mountain Tour – 390 km (240 mi.)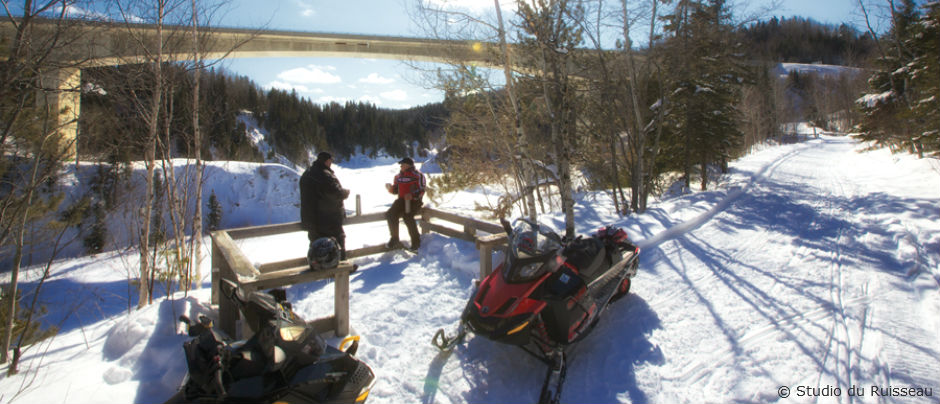 If you're looking for a longer ride, the Notre-Dame Mountain Tour is for you! It will take you along TQ5, TQ35 and several regional trails, through a wide variety of landscapes: forest, farmland, peat bogs, mountains, towns and villages. It's an ideal option if you're staying anywhere between Rivière-du-Loup and Rimouski, which are at either end of the ride, or if you're on your way to Gaspésie. You're sure to enjoy this adventure!
What not to miss:
Trail #518, near Trois-Pistoles, which is exceptionally wide
The Saint-Fabien lookout, which offers a breathtaking view of the St. Lawrence and the islands in Parc national du Bic (to get there, take the local trail from trail #518)
The deer wintering area near trail #546 between Squatec and Saint-Narcisse-de-Rimouski, near the Rimouski River
To help you plan your stay, order the Bas-Saint-Laurent snowmobile trail map and read about snowmobile-friendly lodging on our blog. Enjoy your stay in our region!
If you liked this article, you might also like...