The

Québec maritime Blog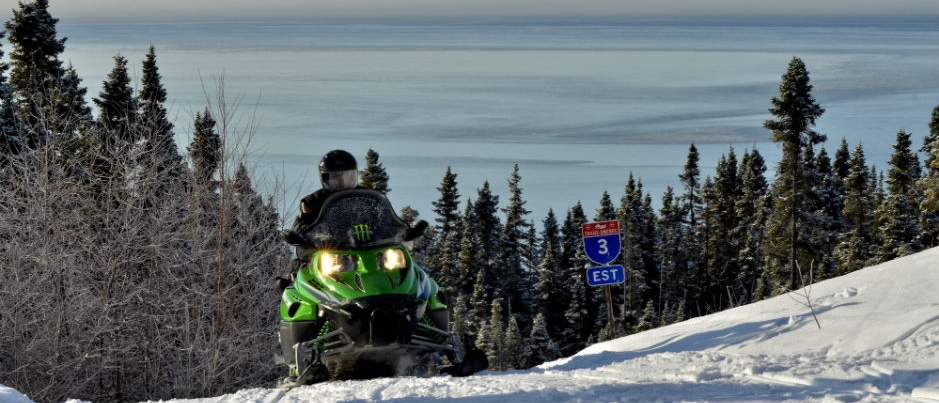 Superb panoramic view of the St. Lawrence
Marc Loiselle
Snowmobiling in Côte-Nord: Beautiful Scenery to Contemplate
The slogan for Côte-Nord is "Nature, beyond measure!" which really captures the essence of this region in the winter. Are you planning a snowmobile trip from Tadoussac to Blanc-Sablon? The vast snowy expanses of Côte-Nord will appeal to the adventurer in you! While you're still dreaming about your trip, let yourself be inspired by the beautiful winter scenery of this maritime region of Québec.
Snowmobile bridges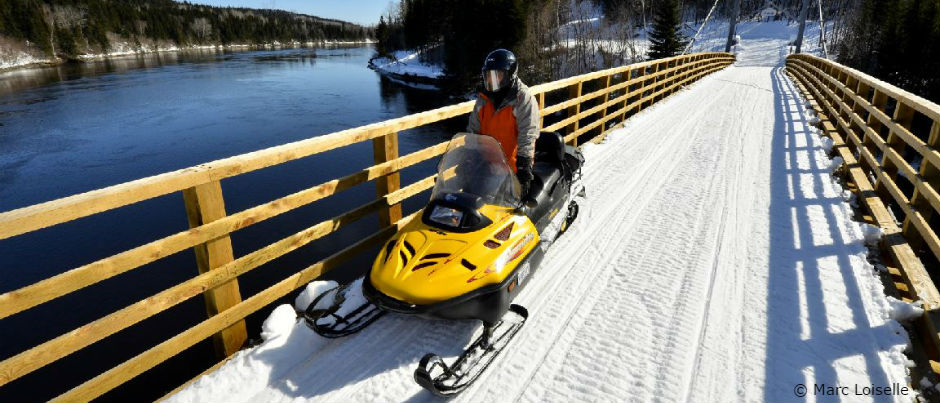 One of the features of Côte-Nord is that it has many bridges you can cross with your snowmobile. In fact, this region is home to the highest snowmobile bridge in the world, which spans the Manicouagan River. From the top of these structures, admire impressive views of the frozen waterways below and the surrounding boreal forest.
Treasures in Natashquan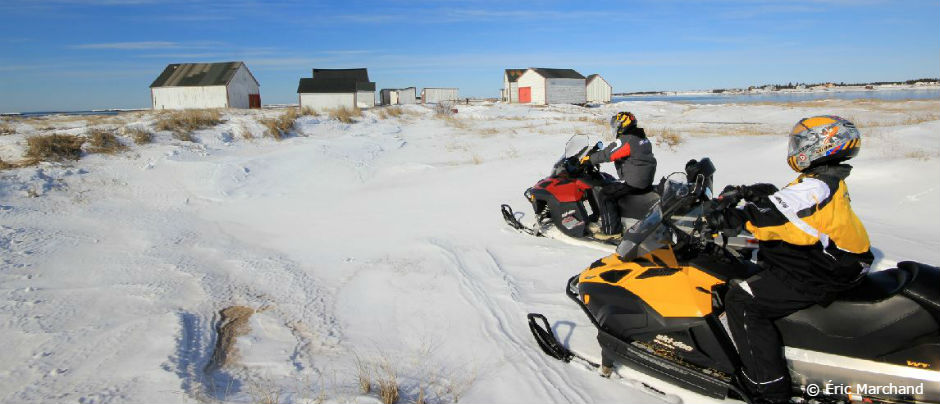 A snowmobile trip in Côte-Nord is also an opportunity to discover sites that are rich in history. In Natashquan, be sure to visit Les Galets, a cluster of red and white buildings that once stored salted and dried fish as well as fishing gear. This heritage site is also a perfect place to pause and admire the sea.
The White Trail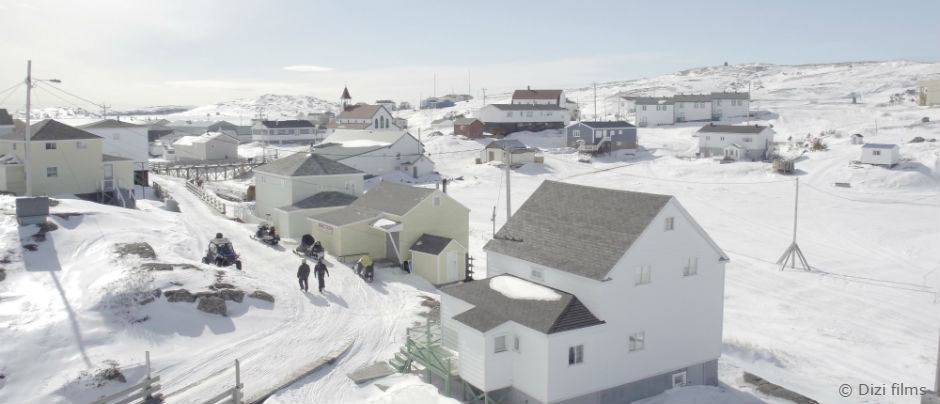 In the winter, the White Trail is the only way to travel by land from Kegaska to Blanc-Sablon. Experienced snowmobilers will enjoy discovering the Lower North Shore along this trail, taking in the spectacular scenery and exploring French-speaking, English-speaking and Innu villages along the way. This remote area is truly unique! (If you are not an experienced snowmobiler, guided expeditions in this region are also available, such as those offered by Voyages CoSte.)
Views of the St. Lawrence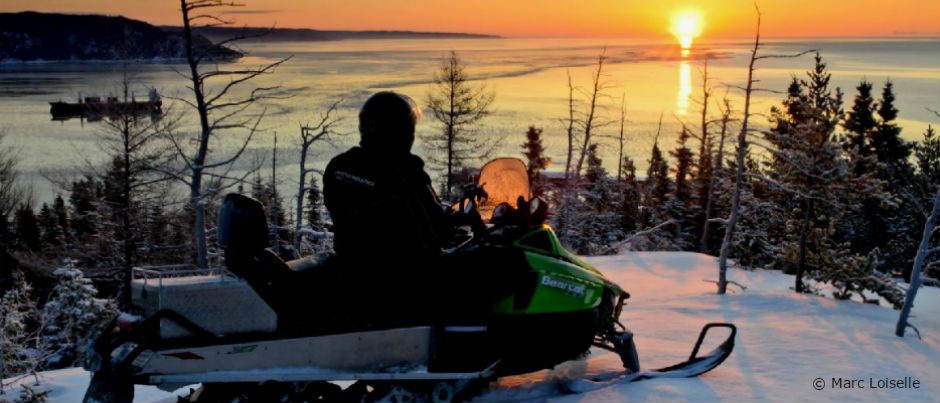 By riding the Northern Trail (along Trans-Québec trail #3), you will have access to superb panoramic views of the St. Lawrence, either directly from the trail or via secondary trails. Consult the snowmobile map of Côte-Nord to find out where some of the best lookouts are located, and be sure to include some time to stop and contemplate the horizon when planning your trip. The frozen St. Lawrence is a sight to behold!
Are you keen to see these larger-than-life sights with your own eyes? Start planning your trip now! Miles of great snowmobiling await you in Côte-Nord!
If you liked this article, you might also like...