The

Québec maritime Blog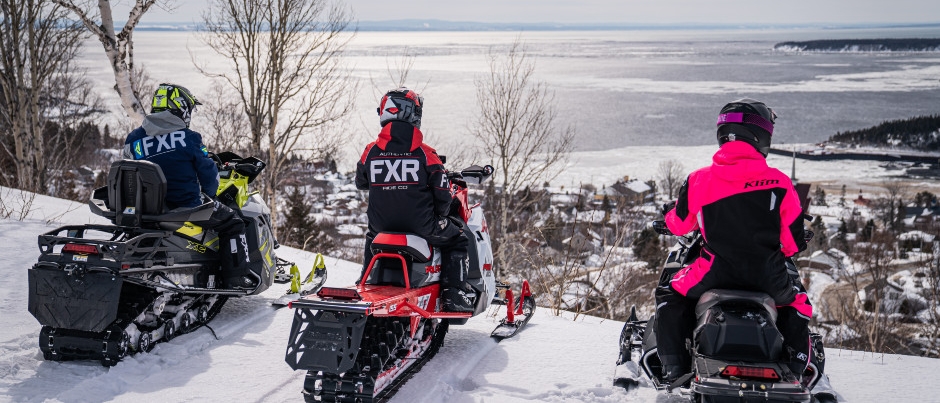 Tadoussac
JB Film Production/Tourisme Côte-Nord
Côte-Nord: A Snowmobile Destination Worth Visiting
Located in Eastern Québec, Côte-Nord attracts snowmobilers who are eager to explore vast snow-covered wilderness areas. So many memorable adventures await you in this region! Here are a few reasons to convince you that Côte-Nord should be one of your top destinations for a snowmobile expedition!
Easily accessible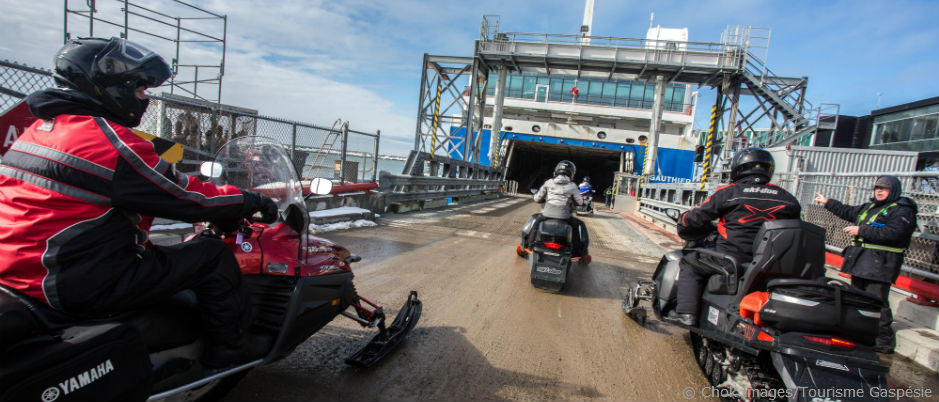 There are several ways to get to Côte-Nord by snowmobile. If you're starting from Québec City, you can take Trans-Québec trail #3 (TQ3) through the Charlevoix region on the north shore of the St. Lawrence and then cross the mouth of the majestic Saguenay Fjord on the ferry from Baie-Sainte-Catherine to Tadoussac. From the Saguenay–Lac-Saint-Jean region, you can follow Trans-Québec trail #93 and various local trails to Côte-Nord. From Gaspésie, on the south shore of the St. Lawrence, you can cross over to Côte-Nord on the Matane–Baie-Comeau/Godbout ferry, the only ferry offering continuous service year-round between both shores of the St. Lawrence in our regions. Be sure to book your crossing in advance to guarantee you'll be able to board the boat at the time of your choice.
Miles of marked and well-groomed trails
Local snowmobile clubs do a great job of maintaining and marking the trails in Côte-Nord, which will enhance your snowmobiling experience. In addition, there is relatively little traffic on these trails: since the region is so vast, you'll often have them all to yourself! TQ3, also known as the Northern Trail, is the region's main snowmobiling trail and offers plenty of attractions. Some trail segments are wide and straight, while others are more meandering, and occasionally the trail will take you along logging roads or gullies. Starting in Les Escoumins, the Pelchat Loop will lead you towards the impressive Valins Mountains in the Saguenay–Lac-Saint-Jean region and then back towards the St. Lawrence.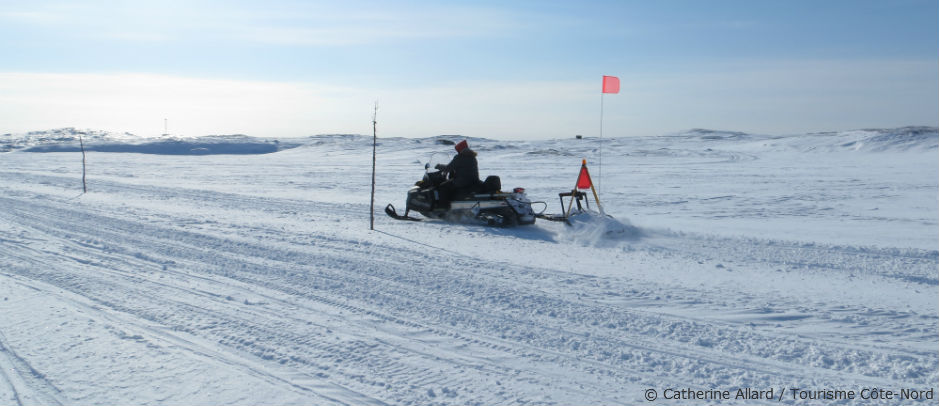 If you're feeling more adventurous, Côte-Nord also offers several off-trail rides: the Ultime Manic-Outardes, from Baie-Comeau, and the Caribou trail, from Port-Cartier. Please note that you must be accompanied by a certified guide during these excursions, since neither of these rides is marked or groomed. You can also explore the Lower North Shore by snowmobile: the Route Blanche (White Trail) is the only land route that connects the communities in this area. Note that this is considered an expert trail; you must travel with a guide if you've never done this type of expedition before.
Snowmobile bridges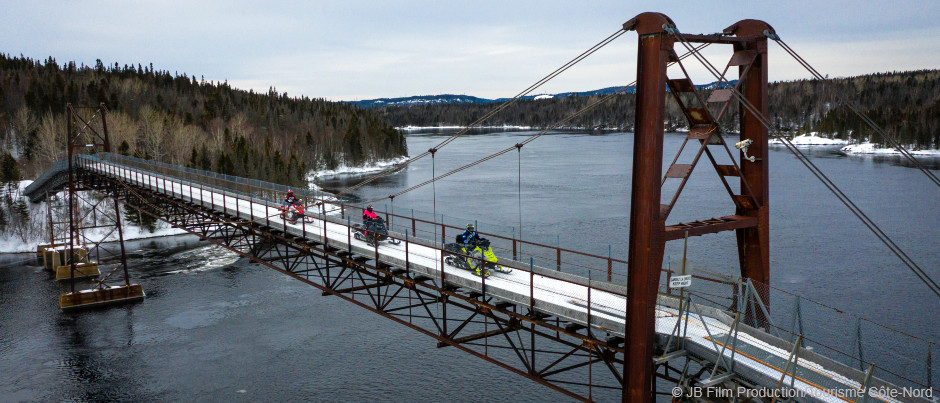 Côte-Nord has many rivers that you can enjoy crossing in complete safety on your sled while soaking up the surrounding landscape. An exhilarating feeling will take hold of you as you ride over the Manicouagan River on the longest snowmobile bridge in North America (213 metres / 700 feet), which is also the highest in the world (28 metres / 90 feet)! Don't miss the other bridges that snowmobilers love: those crossing the Portneuf, Betsiamites and Godbout rivers.
Larger-than-life scenery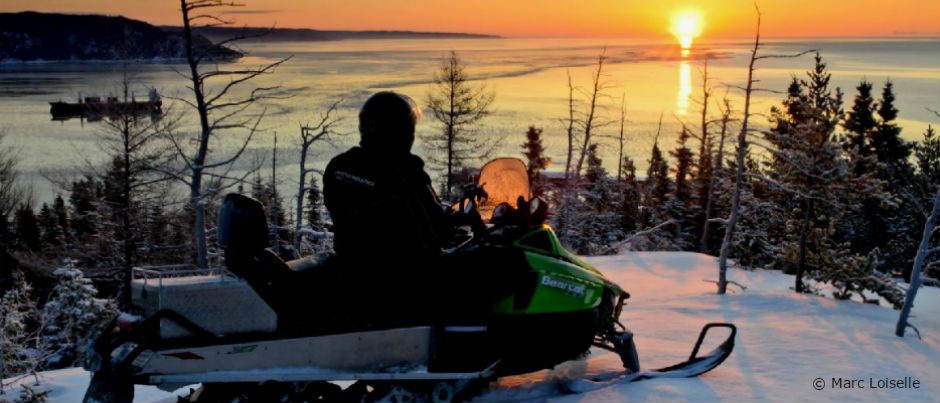 Côte-Nord is said to be a land of extremes both because of the size of its territory and also because of the landforms that shape it, including the majestic St. Lawrence, which runs along the region's coastline for 1250 km (775 mi.) ! As you ride along TQ3, you'll marvel at the various panoramic viewpoints, which are either directly on the trail or can be reached via short detours on secondary trails. The forest, which gradually become the taiga the further north you go, is also a significant part of the landscapes of Côte-Nord and will surround you during your adventures. The region also features fields, mountains, rivers, snowmobile bridges, coastal villages… and even a lighthouse!
Snowmobile-friendly services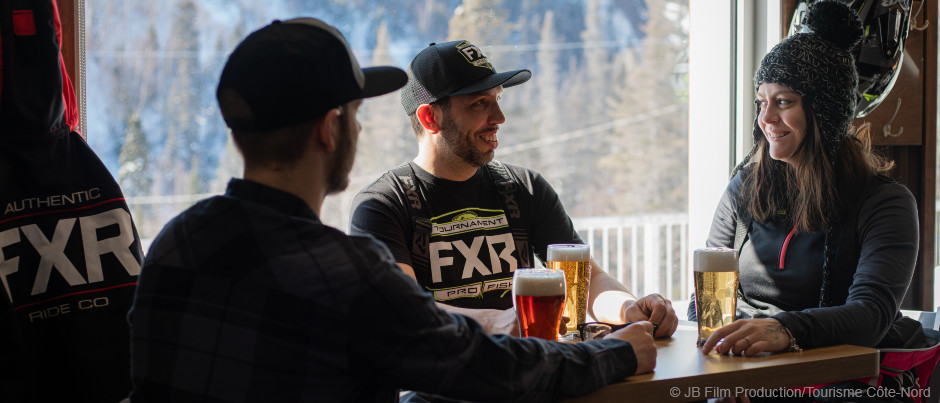 Consult the snowmobile map of the region to easily locate lodging establishments and restaurants near the trails, as well as other services you may need during your expedition. Since Côte-Nord is a destination that attracts many snowmobilers every year, you can also be sure of a warm welcome!
Given the current COVID-19 situation, please check before your departure whether the establishments mentioned above are open and confirm the services they offer.
So, are you ready for an adventure in the wilderness of Côte-Nord?
If you liked this article, you might also like...