The

Québec maritime Blog
Tadoussac–Baie-Sainte-Catherine Ferry: Part of Route 138, on the Water
Did you know that if you drive to Côte-Nord on Route 138, you'll need to take a ferry? This is because the provincial road is divided in two by the Saguenay Fjord.
The Tadoussac–Baie-Sainte-Catherine crossing lasts about 10 minutes, giving you a break from driving during which you can admire, on one side, Tadoussac Bay, one of the most beautiful bays in the world, and on the other, the mouth of the Saguenay Fjord. Keep your eyes peeled and you may even spot a whale!
This ferry service is offered year-round, 24 hours a day, and it's absolutely free! The service has two ships during most of the year; a third ferry is added to the fleet in the summer for extra crossings.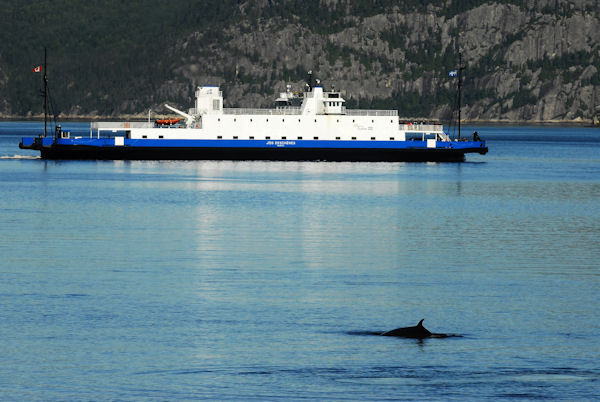 Jos Deschênes Ferry © Marc Loiselle / Société des traversiers du Québec
Did you know that…
The M/V Jos-Deschênes was named after the captain of the first motorized boat to provide continuous service between Baie-Sainte-Catherine and Tadoussac?
The M/V Armand-Imbeau was named after a local ship designer and builder?
The M/V Félix-Antoine-Savard was named after the author of Boss of the River, one of the most well-known works in Québec literature?
Practical Information
Where to board
In Baie-Sainte-Catherine
119, route 138
In Tadoussac
98, rue du Bateau-Passeur
Schedule
Visit the website of the Tadoussac–Baie-Sainte-Catherine ferry. As the ferry service is continuous, there's no need to make a reservation.
If you liked this article, you might also like...