The

Québec maritime Blog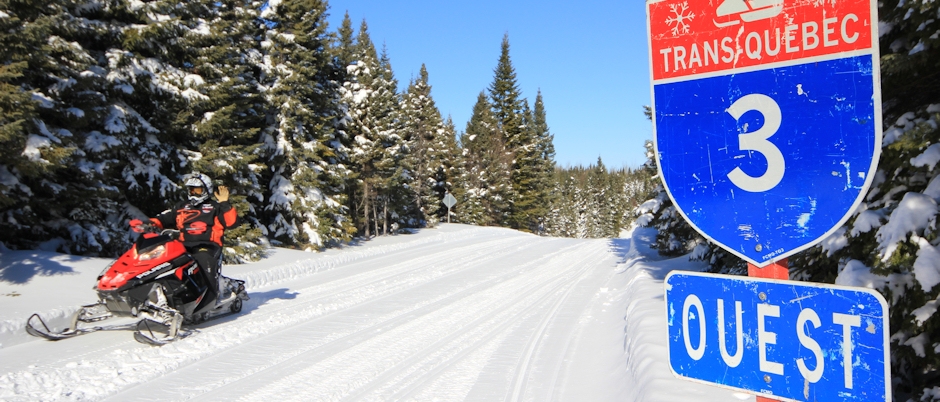 Trans-Québec trail #3, in the Port-Cartier area in Côte-Nord
Eric Marchand
Planning a Snowmobile Trip in Côte-Nord
Thousands of Kilometres of Pure Pleasure!
When you open your snowmobile trail map of Côte-Nord, you'll notice something totally unique in Québec: a single line that more or less runs along the St. Lawrence Estuary for nearly 1600 km (1000 mi.), all the way from Tadoussac to Blanc-Sablon, at the border of Labrador. This is the wide and well-groomed Trans-Québec trail #3 (TQ3) combined with the Route Blanche (White Trail), which together are known as the Northern Trail.
How to get there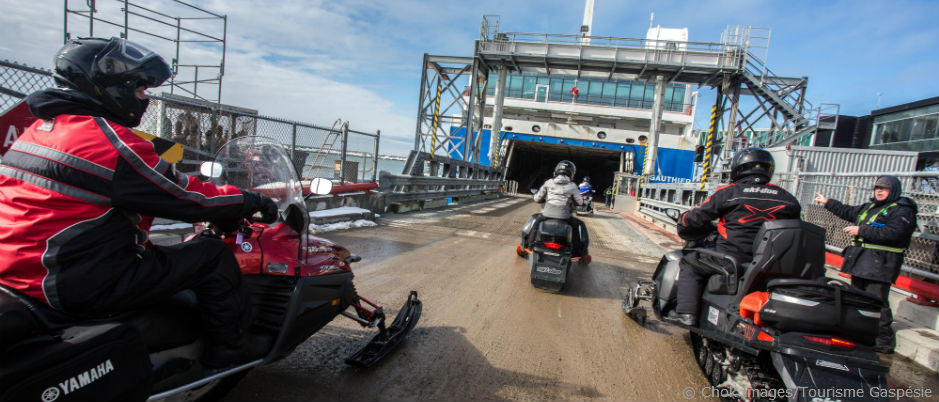 Côte-Nord snowmobile trails are accessible via TQ93 from the Valin Mountains and, more generally, from the Saguenay–Lac-Saint-Jean region (trail #93). If you're travelling from Québec City on TQ3, the Baie-Sainte-Catherine–Tadoussac ferry will take you across the mouth of the Saguenay Fjord to the region of Côte-Nord. There's also lots to see in the regions of Québec City, Charlevoix and Saguenay–Lac-Saint-Jean!
Côte-Nord can also be reached by the only ferry across the St. Lawrence that operates year-round, which links Baie-Comeau and Godbout to Matane, in Gaspésie. Since it's possible to board the boat by snowmobile, snowmobilers travelling to Côte-Nord or Gaspésie can be seen embarking and disembarking it every day. Be sure to reserve your spot on this ferry in advance.
What to see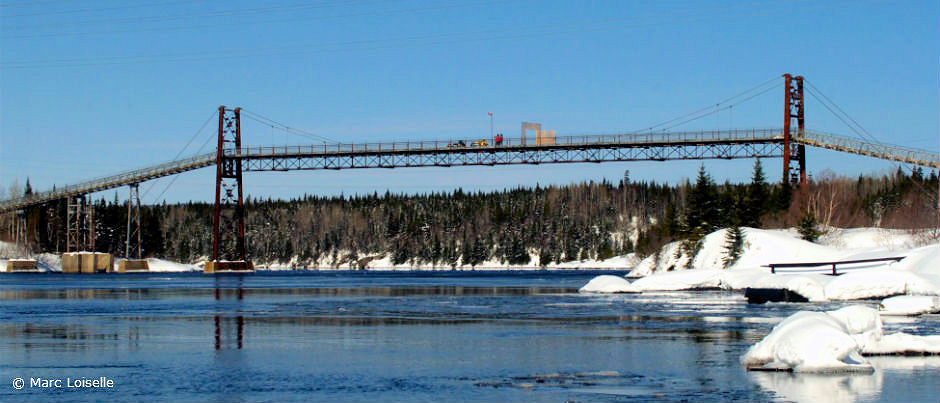 A special feature of Côte-Nord is that its trails open onto an uninterrupted succession of fabulous vistas of the Estuary and Gulf of St. Lawrence. You can also cross legendary rivers over dizzying high snowmobile bridges, including the highest snowmobile bridge in North America. Here, more than in any other region, snowmobilers can admire the majestic visual impact of the sea—making Côte-Nord singularly memorable.
The ultimate adventure is to ride along the Route Blanche (White Trail), in the Lower North Shore, where snowmobiles are the only form of land transportation in the winter. From Kegaska to Vieux-Fort, near Blanc-Sablon, you'll travel through a series of French, English and Innu villages in an environment reminiscent of the Far North. One such village is Harrington Harbour, which is sure to charm you.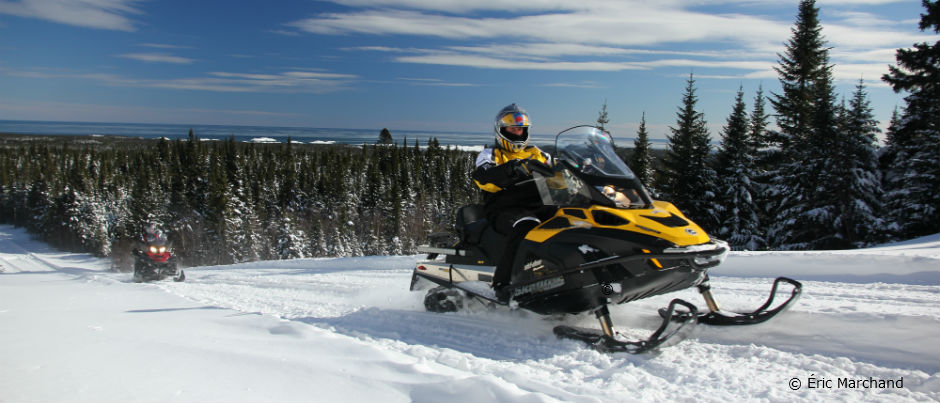 Read the "Côte-Nord: 6 Things to Do and See by Snowmobile" blog post for tips by seasoned riders about their favourite spots in this region.
Services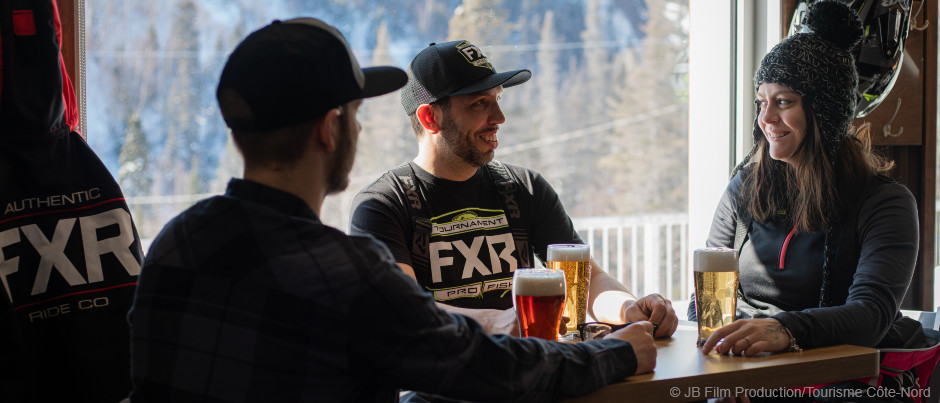 Once you're on the trails in Côte-Nord, you'll find many points of service where you can fill up on gas, eat, sleep and meet other snowmobilers. All of these places are clearly indicated on the Côte-Nord snowmobile map as well as on trail signs. Many of the lodging establishments also offer snowmobile packages that include meals.
For adrenaline junkies
Côte-Nord also offers interesting challenges for expert snowmobilers, including rides in remote sectors that include backcountry riding (for example, see the services offered by the Uapishka Station if you want to safely explore the famous Uapishka Mountains) as well as expeditions to Fermont or Labrador.
Practical information
Each year, the FCMQ hosts an open-house weekend, during which you can explore the snowmobile trails of Québec for free. Visit their website to find out when their next open house will take place.
For general information about the snowmobile trails of Côte-Nord, call 1-888-463-0808.
Visit the Tourisme Côte-Nord website for more information about the White Trail and to find companies that offer packages with a guide. Contact Gestion Piste Info Neige at 418-563-7746 to find out the condition of the trail between Baie-Johan-Beetz and Natashquan.
Download or order the Côte-Nord snowmobile trail map today so you can plan your trip to this region while taking into account which services are available along your route.
If you liked this article, you might also like...