The

Québec maritime Blog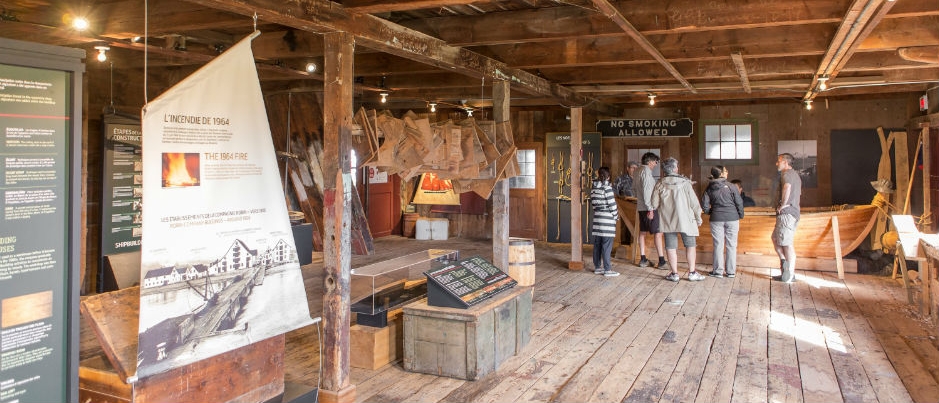 Top 3: Your Photos of Cultural Discoveries on Instagram
On vacation in the maritime regions of Québec, you'll soon notice what a rich cultural heritage we have. We recently put out a call for your Instagram photos in our newsletter and on social media: here then is our selection of the top three photos of cultural discoveries in our regions.
Île Verte Lighthouse
Built along the St. Lawrence, the lighthouses in our regions have witnessed major events in our maritime history. Would you like to visit the oldest lighthouse in Québec? Head to Île Verte (Green Island), in Bas-Saint-Laurent! For a unique experience, spend the night in one of the lightkeepers' houses!
Lobster
A plate of seafood, a glass of white wine and a breathtaking view—what more could you ask for? Our regions offer you a multitude of gourmet delights, including lobster, pictured here. Bon appétit!
Tadoussac
Did you know that Tadoussac is the oldest village in North America? During a stroll through the village, you can admire a number of buildings and monuments that hark back to the first French settlement, including this little chapel overlooking Tadoussac Bay, one of the most beautiful bays in the world!
When visiting our regions, be sure to keep your camera or smartphone close at hand, so you can take photos of all your cultural discoveries, whether they are food-, history- or art-related!
Don't forget to share your photos with us on Instagram and tag them with the hashtags #quebecbythesea and #quebecmaritime!