The

Québec maritime Blog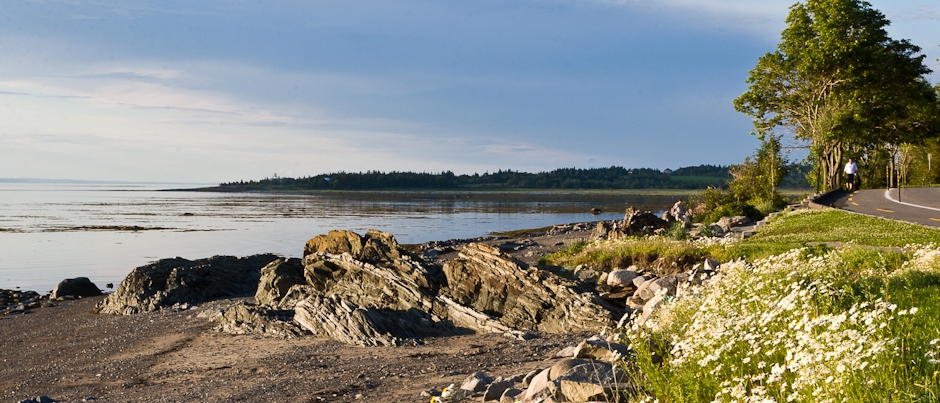 David Guimont/Tourisme Rivière-du-Loup
What to Do in Rivière-du-Loup: Recommendations from Sonia Giroux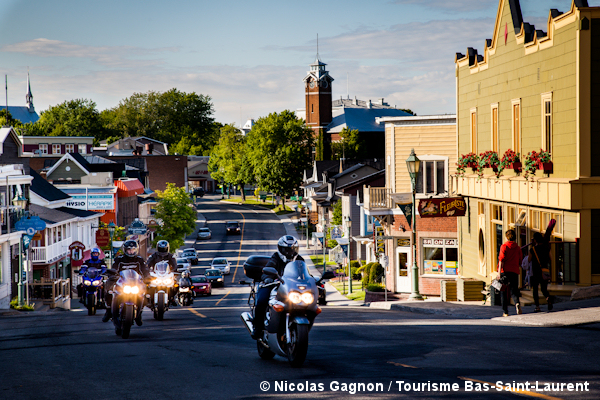 Trained as a biologist, Sonia Giroux is in charge of education at the Marine Mammal Observation Network (ROMM), where she has spent many years interpreting the natural environment and doing science outreach. Since its creation in 2008, she has also been the director of the Station Exploratoire du Saint-Laurent (St. Lawrence Exploration Centre) in Rivière-du-Loup, which focuses on educating the public about the marine environment. Passionate about marine sciences, Sonia enjoys sharing her love of the St. Lawrence with the public by introducing visitors to its natural beauty and observing their enthusiastic reactions. Today, she shares some of her favourite places in Rivière-du-Loup, a town she has called home for the past 15 years.
Can you recommend a good place to…?
Le Mirador offers a cosy renovated terrace overlooking the St. Lawrence where you can enjoy cocktails and mouth-watering tapas.
This friendly café will appeal to vegetarians and carnivores alike and also offers gluten-free options. The atmosphere is casual and the table d'hôte menu is original and reasonably priced.
Go hiking: Kiskotuk coastal park
This nature park includes several trails and discovery sites along the shores of the St. Lawrence from Cacouna to L'Isle-Verte. Most of the sites have picnic and rest areas as well as trails that showcase local flora and fauna, especially birds.
Several different sea excursions depart from the Rivière-du-Loup wharf. You can go out to observe seabirds nesting in the cliffs of the islands or watch the whales and seals that come to feed in the nutrient-rich waters of the St. Lawrence.
Parc de la Pointe is where you want to be to admire the most fabulous sunsets over the St. Lawrence. This nature park is a favourite destination among tourists and locals alike for its access to the beach and fresh sea air.
Go see a show: Cabaret des mauvaises habitudes
This venue is a great place to see a good show while enjoying a drink. Since the venue can only accommodate 200 people, the shows are fairly intimate, which is a completely different experience from concert hall shows!
Name…
Year after year, visitors to the region are filled with wonder when they first come to the St. Lawrence Exploration Centre. Few people know that they can actually touch a starfish in the aquarium's touch tank or admire the skeleton of a whale hanging from the ceiling.
An outdoor activity you can enjoy in Rivière-du-Loup: Ice climbing at Parc des Chutes
Located in downtown Rivière-du-Loup, Parc des Chutes offers 18 artificially created ice routes varying in height from 35 to 55 metres (115 to 180 feet). This site is unique in Québec!
A place to buy unique souvenirs: L'Algue d'Or products from L'Isle-Verte
Seaweed is incorporated into just about all of the products sold in the L'Algue d'Or gift shop, which is owned by artist Cynthia Calusic. She sells handcrafted paper, art and unique cards of regional landscapes made with local seaweed—everything in the shop is original!
An experience not to be missed: Défi Everest St-Pierre
For the third year in a row, the St-Pierre hill in Rivière-du-Loup will become a mountain in the Himalayas. On September 6, 2015, hundreds of people will climb the equivalent of the height of Mount Everest, or 8848 metres (29,029 feet), in a single day. Their efforts will raise thousands of dollars for several regional nonprofits.
This microbrewery offers seven craft beers to drink on site or take away. The two young owners believe in buying locally and are also committed to upholding sustainable development practices and producing ecologically responsible products. They therefore favour the use of local ingredients, including organic ones as much as possible.
Located off the coast of Rivière-du-Loup, Île aux Lièvres (Hare Island) is owned by Société Duvetnor, an organization that has the mandate to protect this natural heritage site. The island's tidelands teem with estuary wildlife: they are a breeding area for common eiders and a popular site for grey and harbour seals. Although the island has retained its wild character, part of it is open for hiking in the summer. Several types of accommodations give you the opportunity to spend the night far from civilization in the middle of the St. Lawrence.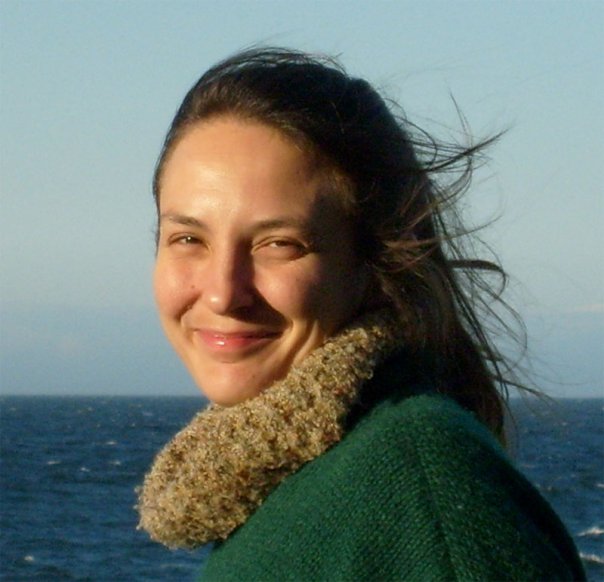 When you're next in Bas-Saint-Laurent, be sure to visit Rivière-du-Loup to take advantage of Sonia's recommendations. You can also consult our Rivière-du-Loup getaway ideas for more suggestions.
If you liked this article, you might also like...