The

Québec maritime Blog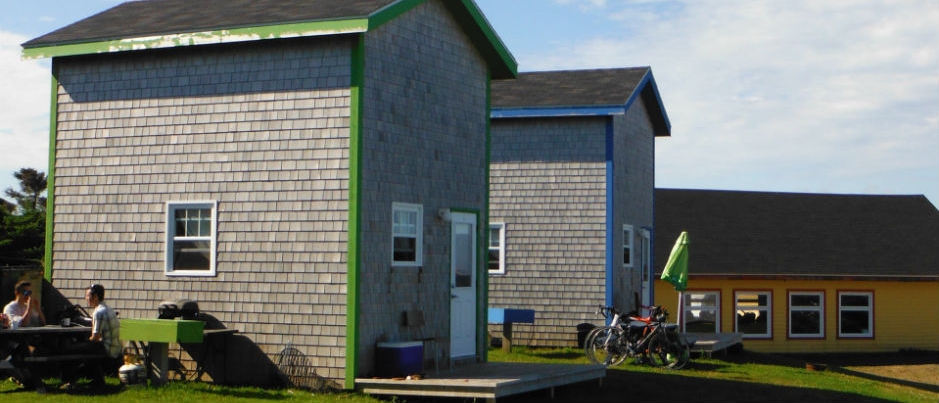 "Ready-to-camp" (glamping) units
Parc de Gros-Cap
What Unusual Accommodations Are Offered in the Îles de la Madeleine?
Are you looking for a complete change of pace and scenery? The Îles de la Madeleine archipelago is the perfect vacation destination! And for an even more unique experience, stay in unusual accommodations! Here are a few options to add to your itinerary.
Cosy Bubble inflatable tents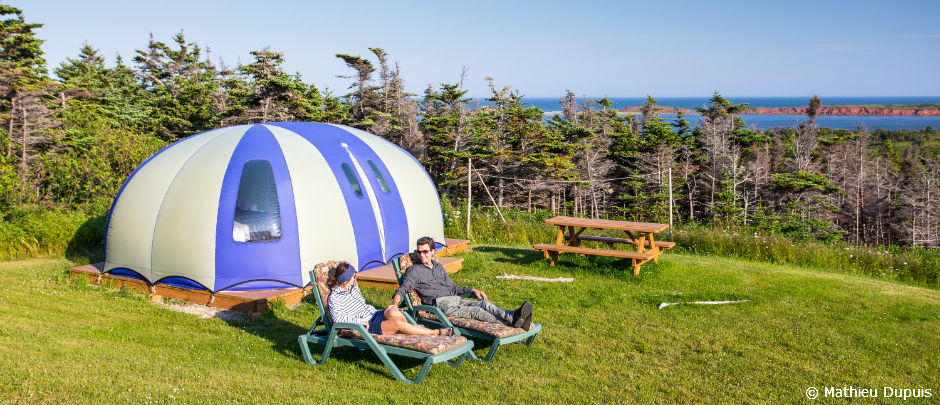 For a truly immersive nature experience, stay in an inflatable bubble tent at Auberge La Salicorne! Located in Grande-Entrée, this small resort offers about 20 campsites, three of which are occupied by a Cosy Bubble tent. These tents are a new type of glamping in harmony with nature. Each can accommodate up to 4 people and includes a queen-size bed, bedding, a table, chairs and a cooler. A picnic table is also available outside. Once night falls, you'll sleep comfortably in your bubble and dream of all the beautiful discoveries you'll have made on the archipelago!
"Ready-to-camp" (glamping) units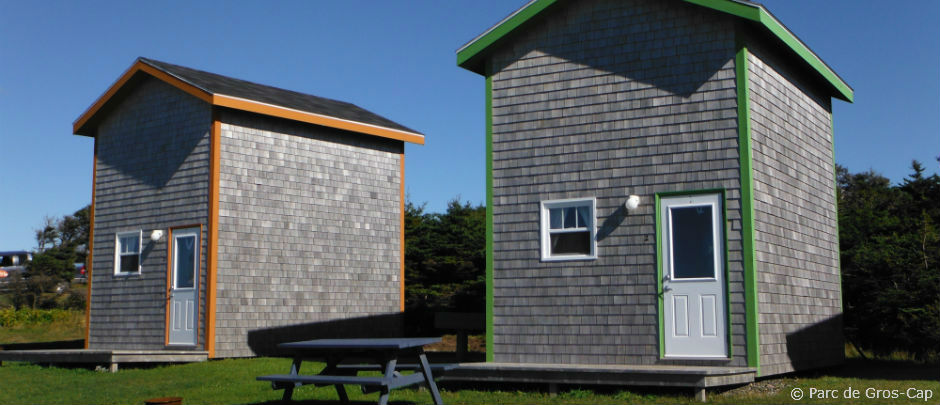 Parc de Gros-Cap offers 5 small "ready-to-camp" (glamping) units in L'Étang-du-Nord, on the Gros-Cap Peninsula. Built on two floors, these open-concept structures are designed to resemble fishermen's cabins (called salines) where the fish was cured downstairs while the fishermen lived upstairs. They can accommodate up to 4 people and include a kitchenette with a propane stove. The park also offers a host of activities including sea kayaking and sailing. Lots of fun awaits you here!
Mini trailer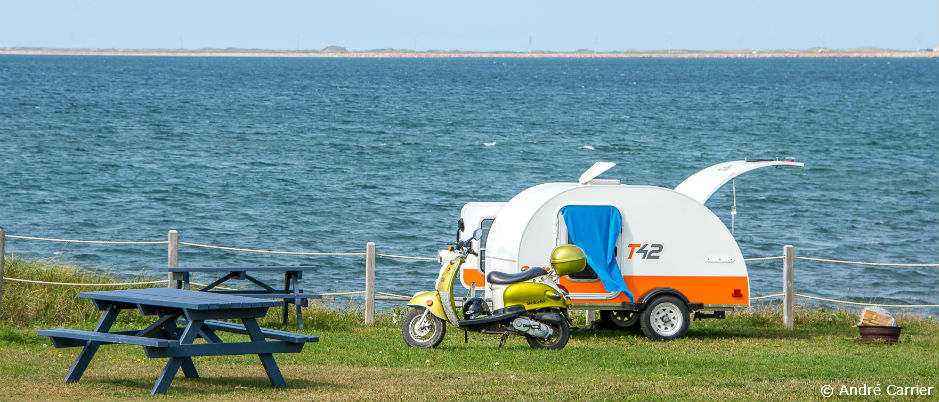 Located on the edge of a cliff in one of the most beautiful sites in Parc de Gros-Cap, the mini trailer is a great option for those who want to enjoy nature to the fullest while staying dry! Designed much like the teardrop trailers of the 1930s, this unit has enough space for a double mattress as well as a trunk for kitchen equipment. From your bed, you can admire magnificent sunsets bordered by the sea as far as the eye can see!
Do you want to try one of these unusual accommodations? Book your spot now! Beautiful adventures await you on the archipelago!
If you liked this article, you might also like...