The

Québec maritime Blog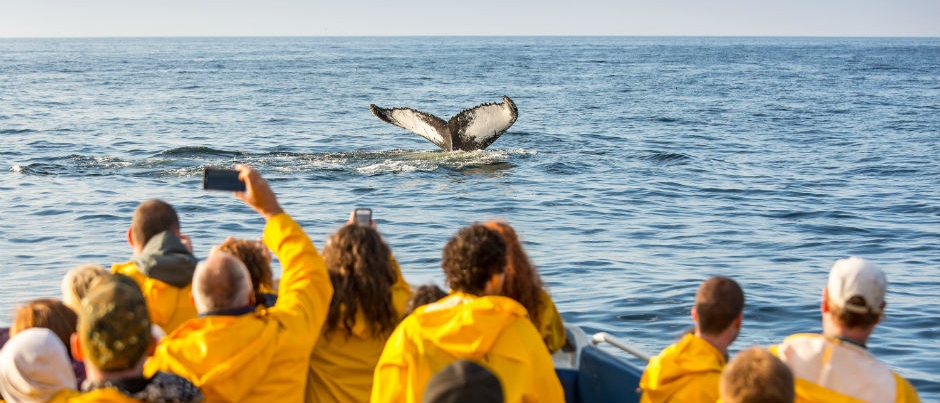 Many whale-watching activities are offered
Mathieu Dupuis/Le Québec maritime
Wildlife Observation: The Best Places to Add to Your Itinerary!
Nature is everywhere in the maritime regions of Québec and many species found their perfect habitat here. On land, in the water or in the air, you can watch wildlife in its natural environment, sometimes during original activities held with the utmost respect of animals. Get on board and follow the guide!
On Land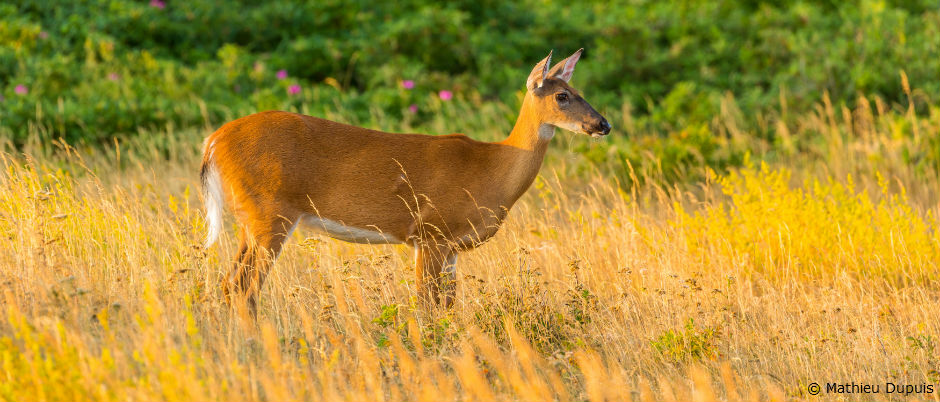 Even if we can see them pretty much anywhere in Bas-Saint-Laurent and Gaspésie, it's on Anticosti Island that the largest population of white-tailed deer is found. Just imagine: there are more than 115,000 individuals on this island of just under 7900 square kilometres. They are literally ubiquitous!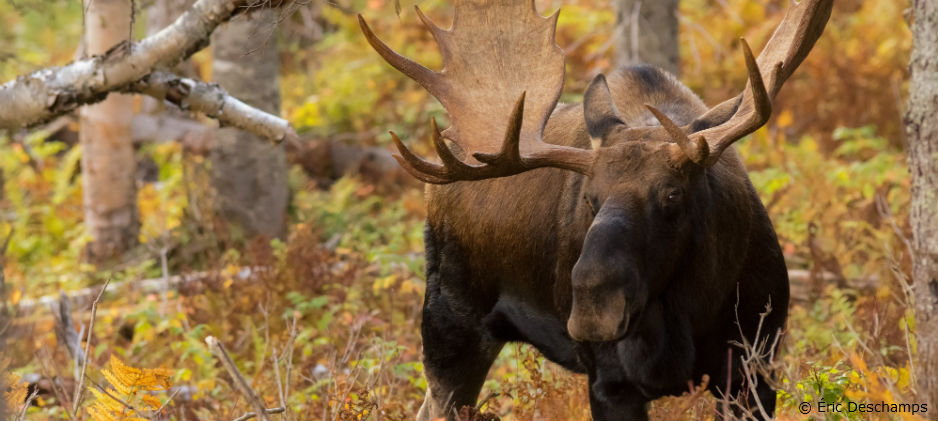 Omnipresent also in all our regions, moose is undoubtedly an iconic figure of our forests. The density of its population is exceptional in Réserve faunique de Matane, which makes it a perfect location to watch the "king of our forests" in a guided photo safari.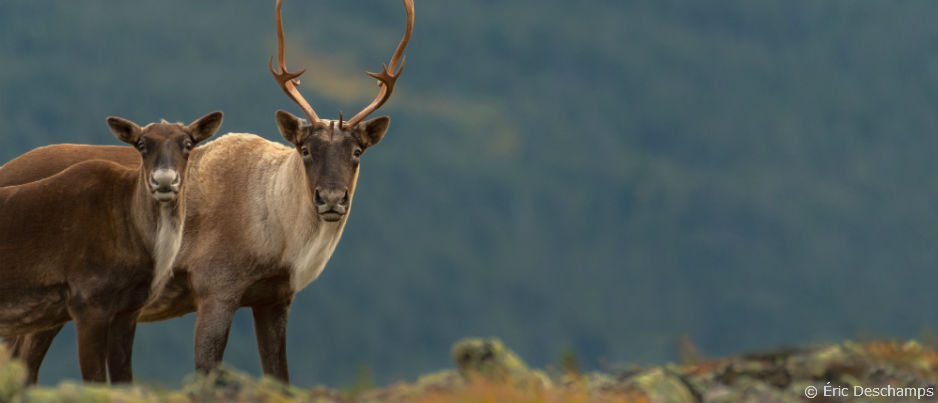 When you think of caribou, you generally think of the vast wide open spaces of the Great North – and you are right to do so. The only herd living south of the St. Lawrence River is found in the mountains of Parc national de la Gaspésie. Hike to the top of Mt. Jacques-Cartier where chances are good for you to have memorable sightings of this endangered species.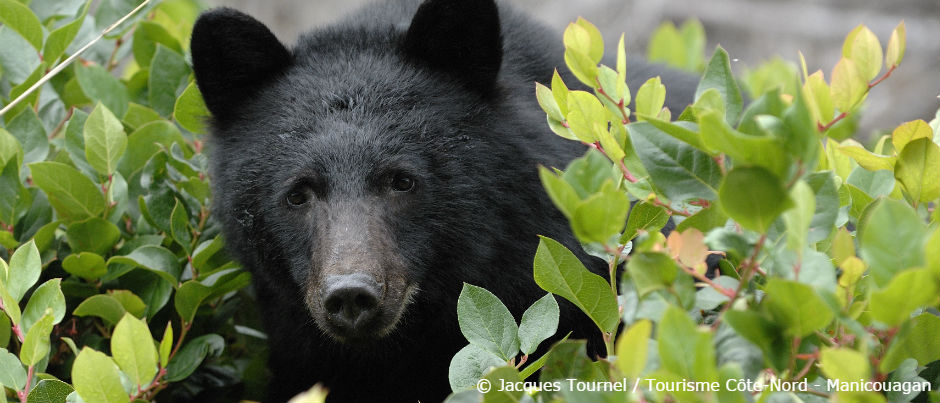 Black bears strike our imagination. Quiet and timid, they can become aggressive if they feel threatened. That's why it's best to watch them in a safe and controlled environment. Ferme 5 Étoiles Holiday Resort and Essipit, in Côte-Nord, as well as Bioparc de la Gaspésie offer activities to help you get a better understanding of this fabulous mammal.
Tireless and methodical, beavers are busy building dams in many marshlands of our regions. Forillon National Park holds an interpretive activity from late August to late September to give you an opportunity to see this rodent at work in its natural habitat.
In the Water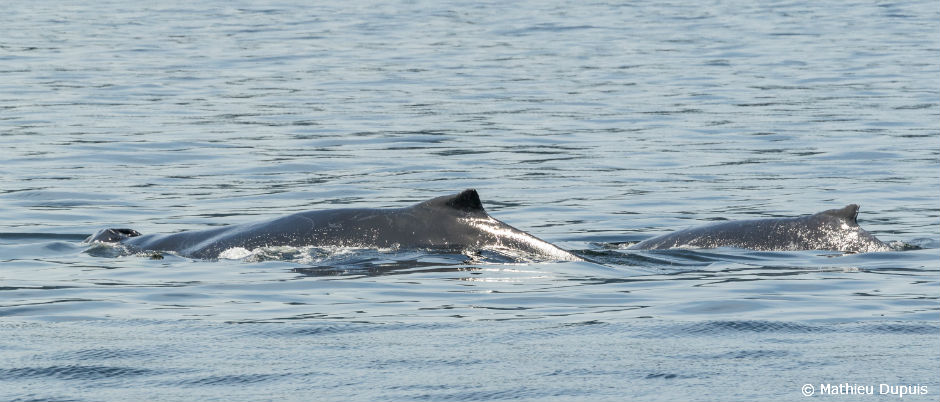 From May to October, the saline waters of our regions are home to nothing less than 13 species of whales, including blue whales, the largest animals on the planet. In Gaspé Bay and Percé Bay, in Saguenay–St. Lawrence Marine Park (accessible from the Côte-Nord or Bas-Saint-Laurent regions), as well as along the north shore of the St. Lawrence River, many whale-watching activities are offered.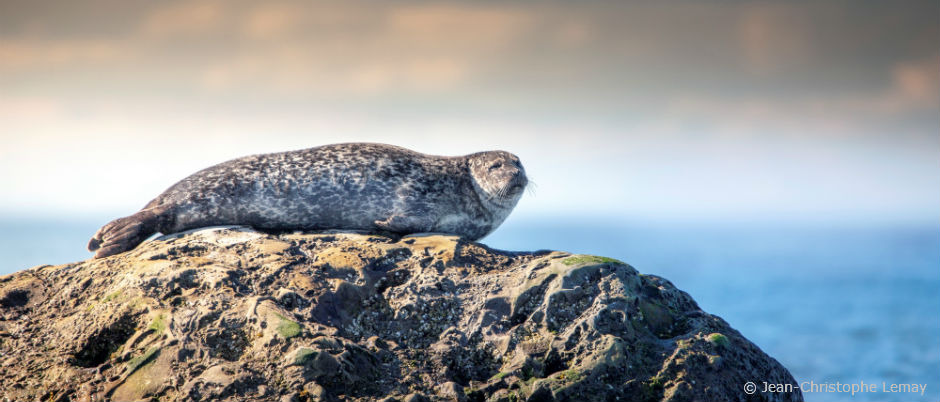 There are also four species of seals in our regions. Parc national du Bic has chosen the harbour seal as its emblem. It's possible to watch them right from the shore, or from a sea kayak on a guided or self-guided tour. In Gaspé Bay, Cap Aventure also offers sea kayak tours to see these marine mammals which are as curious as charming. And if you visit Îles de la Madeleine, you have good chances to spot some individuals from the shore or during a sea excursion!
Our regions also boast an impressive number of salmon rivers. Even if you don't like fishing, you can have close encounters with this vigorous fish while snorkelling with Nature Aventure on the Assemetquagan River, in the Matapédia Valley.
In the Air
Birdlife is very rich too in the maritime regions of Québec. One of the most famous species is the northern gannet, which you can see on Bonaventure Island, in Gaspésie. You'll be impressed by the size of the colony, the most accessible in the world (some 110,000 individuals). Whether they are flying around or billing, these beautiful birds are a lot of fun to watch!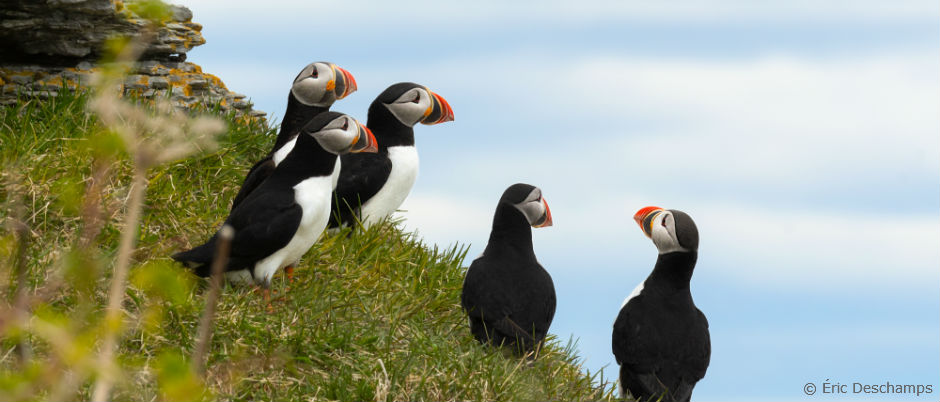 Atlantic Puffins are easily recognizable with their colourful beak giving them a clown-like look. To see them, head to Brion Island, in Îles de la Madeleine, or on Perroquets Island, in Mingan Archipelago National Park Reserve, in the Côte-Nord region, where you can do a tour with a nature interpreter.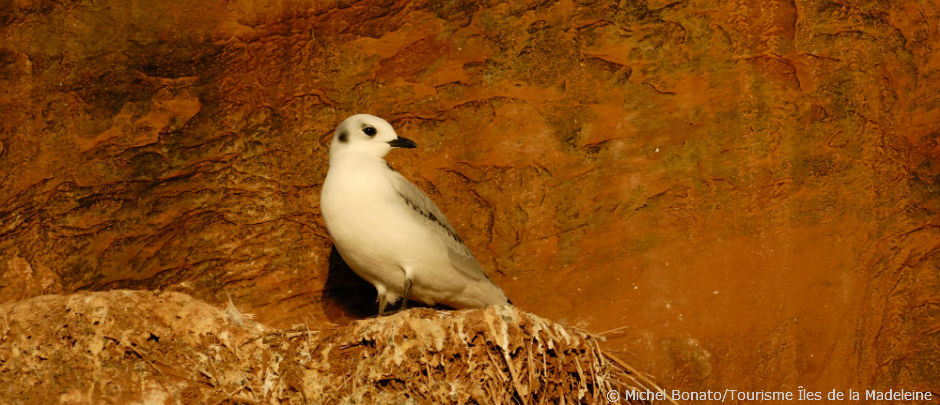 Unfortunately, some bird species are threatened with extinction. That's the case with piping plovers, which nest on the beaches of Îles de la Madeleine, notably on Havre Aubert Island. It's the only place where it's possible to see this little bird roughly the size of a sparrow, either flying in the air or moving at a surprising speed on sandy beaches.
Corossol Island, which is part of Sept Îles Archipelago, is a remarkable bird sanctuary. It's home to a colony of razorbills, among other species, which you can easily see on a sea excursion with a nature interpreter.
Parc nature de Pointe-aux-Outardes is another excellent option for an exceptional bird-watching experience. Located in the middle of the Manicouagan Peninsula in the Côte-Nord region, the park is home to no fewer than 255 bird species! In a self-guided tour or with a biologist, discover the park's eight different ecosystems, including its impressive salt marsh. Make sure to stop at the Bird Garden where you will find a unique butterfly aviary!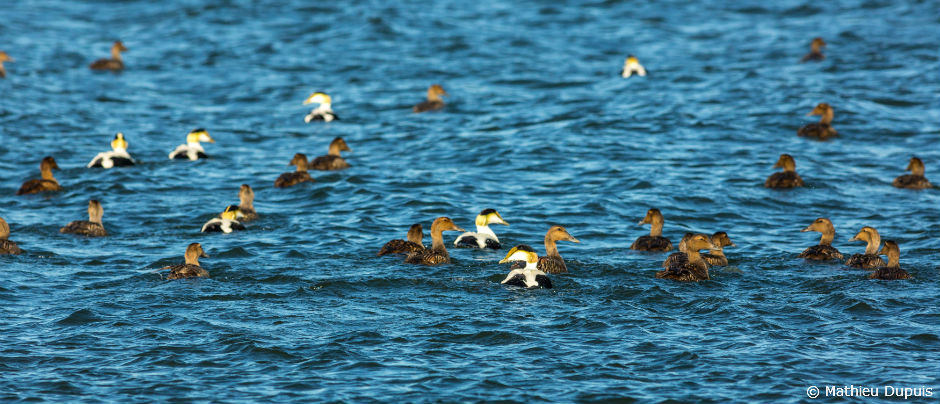 In Bas-Saint-Laurent, Société Duvetnor manages and operates facilities on two islands, Brandy Pot Island (Île du Pot à l'Eau-de-Vie) and Hare Island (Île aux Lièvres), in front of Rivière-du-Loup. These islands are home to an important colony of common eiders, which down is collected once a year, in the spring. Set foot on the islands to watch these birds (once the nesting period is over, by early July) during a day hike or an overnight stay on the islands.
Parc national du Lac-Témiscouata has chosen the bald eagle as its animal emblem. This magnificent bird of prey can be seen regularly in the park, perched up high on the highest trees or gliding in the sky. Bring your binoculars and keep your eyes open!
Whatever is your destination in the maritime regions of Québec, wildlife promises to intrigue you, charm you and amaze you. It's all yours to discover!
If you liked this article, you might also like...