The

Québec maritime Blog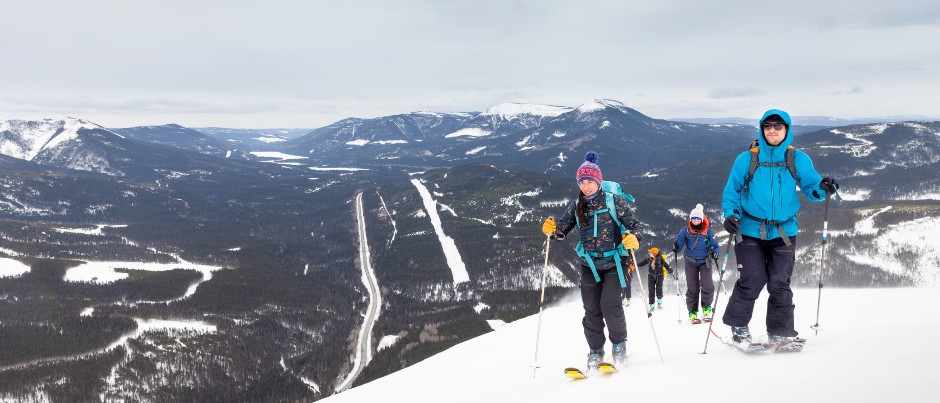 Parc national de la Gaspésie
Roger St-Laurent/Tourisme Gaspésie
Winter Fun in the National Parks of Eastern Québec!
Visit the national parks of Bas-Saint-Laurent, Gaspésie and Côte-Nord this winter to enjoy a wide variety of outdoor activities. Along both sides of the St. Lawrence, you'll find protected areas where you can fully experience the joys of winter. Discover what these parks in the Sépaq network have to offer that will please visitors of all ages.
Parc national du Bic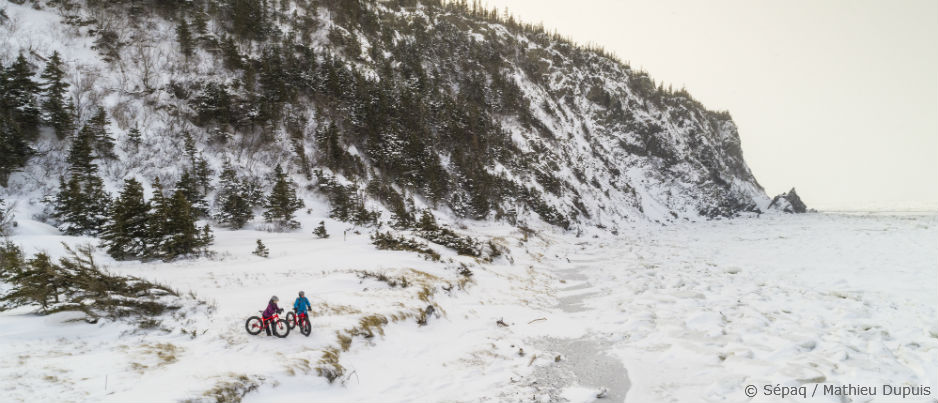 In a region renowned for magnificent sunsets, Parc national du Bic is a jewel in the St. Lawrence Estuary. Several ecosystems can be found in this park, from dense forest to bays and coves, much to the delight of young and old alike.
Throughout the winter, 20 km (12 mi.) of ungroomed snowy trails give backcountry skiers the opportunity to explore the park while enjoying their favourite sport. You can also snowshoe on 35 km (22 mi.) of marked trails through dense forests and soak up magnificent views of the St. Lawrence Estuary. Nearly 3 km (2 mi.) of groomed hiking trails are also available: the view of Anse à l'Orignal (Moose Cove) from Pointe-aux-Épinettes is stunning! Or why not try kicksledding—it's lots of fun! In addition, 8 km (5 mi.) of cross-country ski trails and 13 km (8 mi.) of fatbike trails are groomed from Friday to Sunday. The road is now open all the way into the heart of the park, giving you better access to the best panoramic views of the St. Lawrence Estuary. While you are visiting the park, be sure you keep an eye open for white-tailed deer and small mammals, which overwinter on this territory.
The park offers a varied program of activities for the whole family, including torchlight excursions, a crepe supper* and maple taffy on the snow*!
*Not offered in 2021-2022
Several lodging options are available in the park: try winter camping or stay in an Echo cabin, yurt or EXP cabin. There's something for everyone!
Parc national du Lac-Témiscouata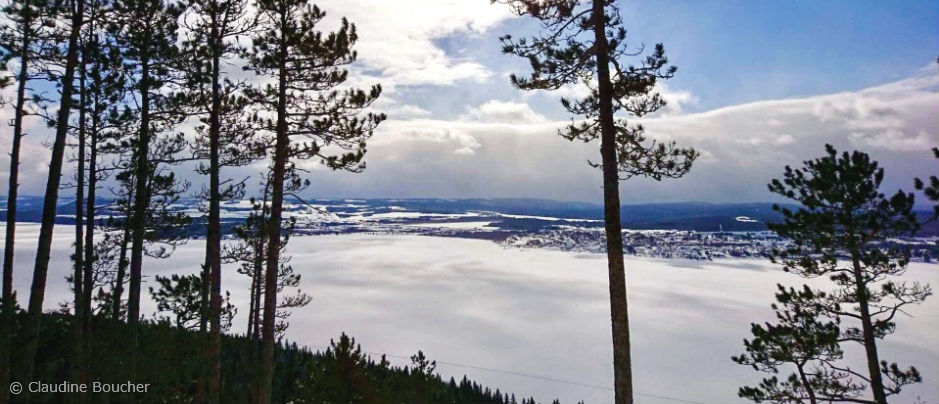 Further inland in Bas-Saint-Laurent, Parc national du Lac-Témiscouata is full of frozen streams, falls and lakes inviting you to explore the winter landscape.
At the foot of the Notre-Dame Mountains, set off on snowshoes or backcountry skis to follow in the steps of the Wolastoqiyik (Maliseet) people, who hunted, gathered and fished on these lands. You may even spot deer between the trees!
Parc national de la Gaspésie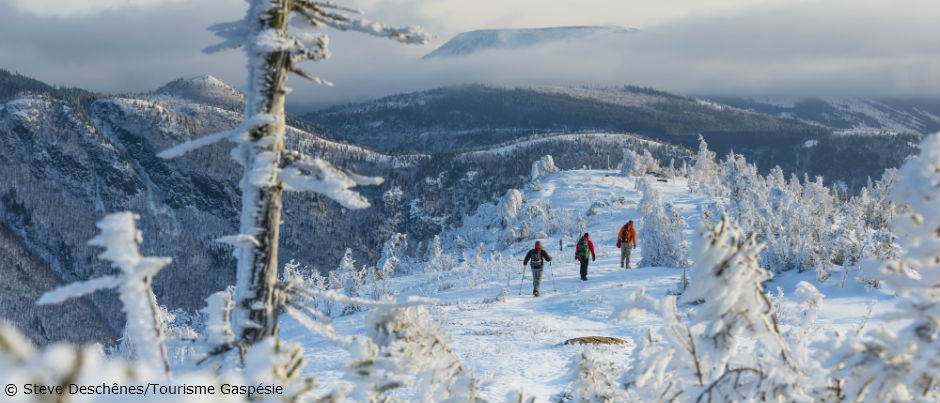 Parc national de la Gaspésie is a protected territory of about 800 km2 (310 sq. mi.) with lots of snow even late in the season. The park is a popular winter destination offering snowshoeing and backcountry skiing on trails adapted to all fitness levels. Three mechanically groomed cross-country ski trails are also available.
While in the park, try Hok skiing: these versatile skis make it easy to go uphill as well as down. On your own or with a qualified guide, you can also go downhill skiing, telemark skiing or snowboarding on slopes with vertical drops of 100 to 350 metres (330 to 1150 feet). Three backcountry sectors are open in the winter for trekking. Surrounded by lakes and mountains, you may encounter white-tailed deer or moose.
The park also offers a selection of lodging options. You can try winter camping, stay in a hut or cabin, or opt for a luxurious room at the Gîte du Mont-Albert hotel, where you can enjoy fine dining.
Parc national du Fjord-du-Saguenay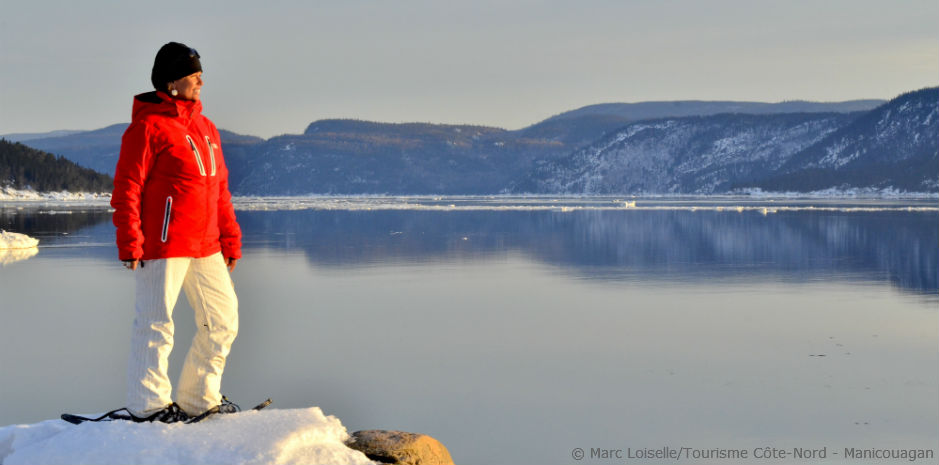 A popular snowshoeing and backcountry skiing destination, Parc national du Fjord-du-Saguenay provides visitors spectacular winter scenery!
Whichever national park you choose to visit this winter, you are sure to enjoy an invigorating and memorable experience in our winter wonderland!
Have fun this winter in the maritime regions of Québec!
If you liked this article, you might also like...