The

Québec maritime Blog
Reford Gardens
Mathieu Dupuis/Le Québec maritime
10 Natural Sites to Explore
Perfect for relaxing, outdoor activities or discovery, many natural sites await you in every corner of the maritime regions of Québec. Take a stroll at a leisurely pace, and let yourself be carried away by their amazing beauty. Here are our suggestions!
Bas-Saint-Laurent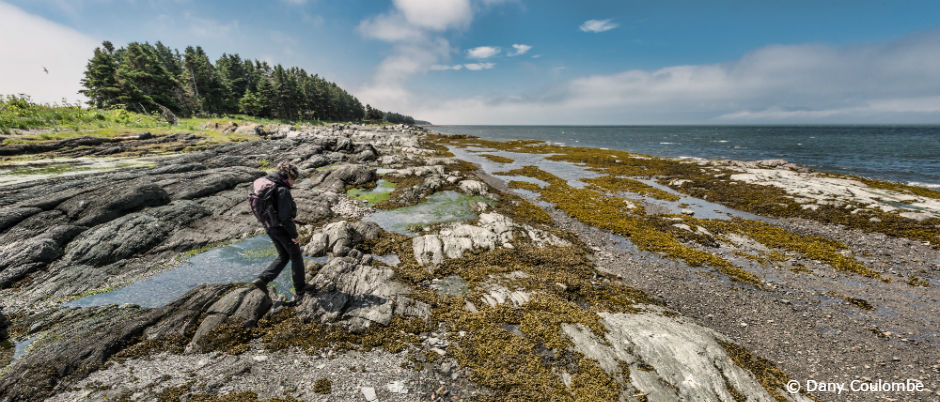 Located just a short walk away from downtown, Parc des Chutes in Rivière-du-Loup is perfect for picnics and walks with all the family. Its trails go through beautiful scenery, including an old orchard, and offer incomparable viewpoints on the 33-metre (108-foot) high falls, particularly from the footbridge spanning across the river.
Another gem near Rivière-du-Loup: a group of islands right in the middle of the St. Lawrence River, protected, operated and managed by Société Duvetnor. These islands provide a great habitat for several colonies of seabirds, and many seals can be seen basking on rocks by their shoreline. Set foot on Île du Pot à l'Eau-de-Vie (Brandy Pot Island) and Île aux Lièvres (Hare Island), head for some beautiful hikes, and spend the night at a campground, in a chalet, in an inn or even in a lighthouse!
Farther east, in front of Rimouski, lies Saint-Barnabé Island. Criss-crossed by over 20 km (12 mi.) of hiking trails, it takes you on the footsteps of Toussaint Cartier, a hermit who lived there in the 18th century. Scene of countless legends and boasting a rich history, the island promises to take you back in time. You can even spend the night at the campground on the north side to make the most of your visit.
Also in the Rimouski area, Canyon des Portes de l'Enfer (Hell's Gate Canyon) will impress you by its grandeur and its depth reaching 90 metres in some sections. Explore kilometres of hiking trails and walk on the suspension footbridge (99 metres high and 63 metres long), making it the highest of its kind in the province of Québec. Experience discovery and theme activities, including an enchanted trail with sound effects and displays of light, that will please the whole family.
Gaspésie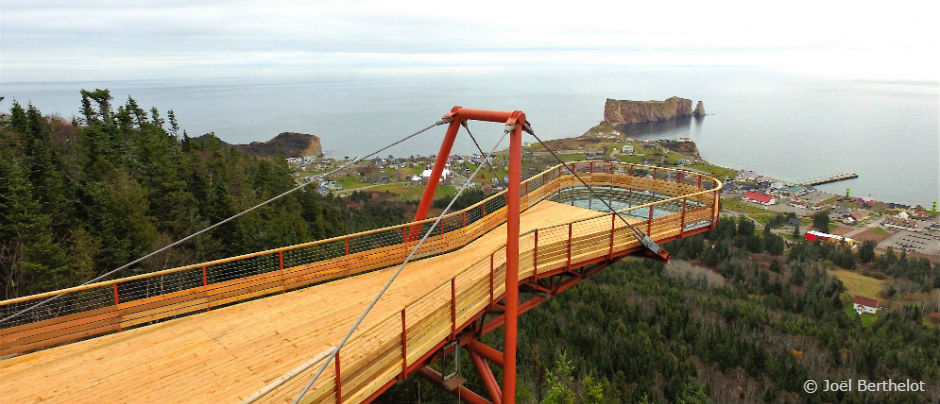 A national historic site of Canada and a Québec heritage site, the Reford Gardens have gained over the years a reputation that extends well beyond our borders. Created by Elsie Reford between 1926 and 1958, the Gardens boast some 3000 species and varieties of plants, including very exotic ones like the famous Himalayan blue poppy. Moreover, the International Garden Festival, held at the Reford Gardens from late June, is one of the main events of its kind worldwide! It combines landscape architecture and contemporary art in a series of installations that will surprise you, fascinate you and give you food for thought.
Nature is also an incredible artist, and the unique geology of the Percé region proves it. The Percé UNESCO Global Geopark has a network of trails punctuated with lookouts that provide you with amazing viewpoints and take you to a spectacular suspended glass platform. You can also see a bottomless hole, a crevasse and a cave. And to all thrill seekers out there: a zipline has been built (not available in 2023)!
Some 650 km long from the town Matapédia to the tip of Forillon National Park, the International Appalachian Trail (IAT) in Québec meanders through rural countryside, reaches summits with beautiful views on an endless sea of mountains, and follows high cliffs along the seaside. An invitation to contemplation, a hike on the IAT is a great opportunity to see several animal species in all their glory. Note that the IAT offers hiking and backpacking packages with various levels of difficulty, from very easy to strenuous.
Côte-Nord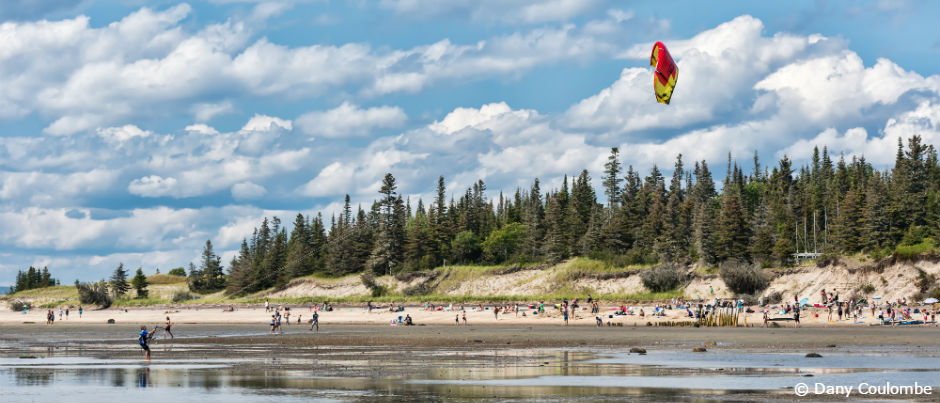 With eight distinct ecosystems, Parc Nature de Pointe-aux-Outardes is a prime location for bird watching. Some 255 species are attracted to the area, for various reasons including the bird garden especially set up for them. Take your binoculars with you on the hiking trails and get ready for an exceptional bird watching experience. When the night comes, stay in one of the giant bird-nesting boxes for a truly original stay.
The Sept Îles Archipelago also invites you for an unforgettable experience. Discover it in a sea excursion with a nature guide, and hike the trails on Grande Basque Island to appreciate it at your own pace. You will discover a fantastic natural and cultural richness!
Îles de la Madeleine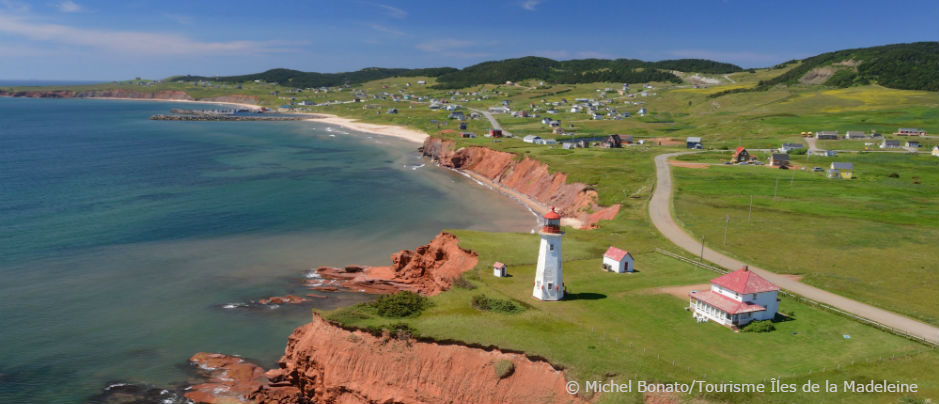 The whole Îles de la Madeleine region is an exceptional natural site. The seven islands of the archipelago offer a splendid scenery of green hills, vast beaches of golden sand and spectacular red sandstone cliffs. The combined effect of the wind and the sea has eroded these cliffs, sculpting some fabulous caves and arches. It's particularly interesting to admire these from the unique perspective of a sea kayak. You can also see hundreds of bird species, most notably on Brion Island and Rocher aux Oiseaux (Bird Rock). Wind is very present on the archipelago, which makes it a great location for kitesurfing and windsurfing.
And this is only a sample of the natural sites of the maritime regions of Québec. Make sure to explore these during your stay with us!
If you liked this article, you might also like...