The

Québec maritime Blog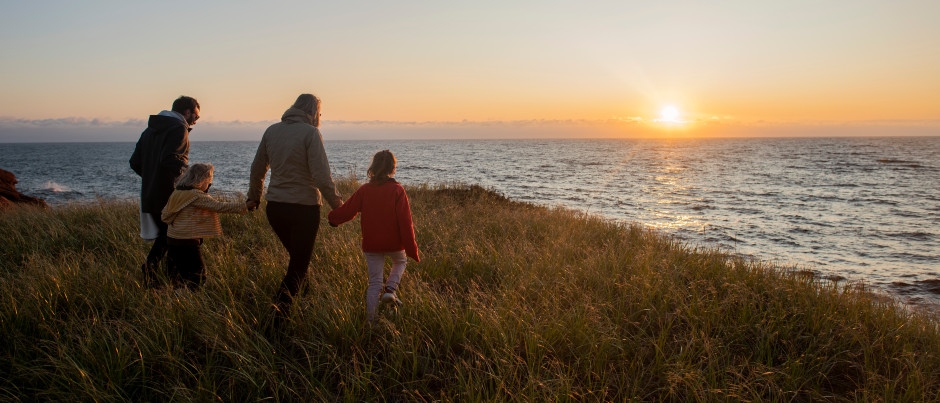 Îles de la Madeleine
TQ/Gaëlle Leroyer
12 Beautiful Spots in Eastern Québec in the Fall
Do you love the landscapes of Eastern Québec? Wait until you see them in the fall! The fall light and colours make them even more attractive! To inspire you to want to visit, we've found 12 photos of instagrammable spots in our regions. Enjoy discovering them!
Bas-Saint-Laurent
1. Kamouraska area
This area in Bas-Saint-Laurent is simply enchanting with its picturesque villages, fields, monadnocks and proximity to the St. Lawrence. Don't miss this view, which can be admired while hiking on the trails in the SEBKA riverside park.
2. Parc national du Lac-Témiscouata
The meandering road leading to Parc national du Lac-Témiscouata is an attraction in itself, as it will take you through a forest bursting with colours in the fall. Soak up the expansive sight of Lake Témiscouata, the largest lake in the region and the second largest south of the St. Lawrence!
3. Parc national du Bic
Parc national du Bic, which is located only a few kilometres west of downtown Rimouski, offers lots of photo opportunities! In the fall, admire the changing colours of the mudflats and trees as well as blazing sunsets over the St. Lawrence.
Gaspésie
4. Percé Rock
An iconic landmark in Gaspésie, Percé Rock is always majestic in travel photos. There are so many ways to admire it: from the shore, along the village boardwalk, from your hotel room or along the trails found in the Percé UNESCO Global Geopark, as in this photo!
5. Parc national de la Gaspésie
Parc national de la Gaspésie offers a wide range of hiking trails. And the fall is a particularly good time of year to explore this large park, since the weather is milder. Lac aux Américains (pictured here) is the perfect place to stop for a photo!
6. Route des Belvédères scenic drive
Winding rivers and colourful mountains embellish the landscapes of the Matapédia Valley in the fall. If you follow the Route des Belvédères scenic drive, you'll discover several lookouts (some with unique and surprising designs) that provide access to breathtaking views like this one!
Côte-Nord
7. Tadoussac
This may not be the traditional view of Tadoussac that you're used to seeing, but this spot is indeed found in this charming village. Don't you wish you could step into this photo and breathe in the fresh sea air as you take in the view from these sand dunes?
8. Saint-Pancrace Bay
A few kilometres east of Baie-Comeau, a lookout gives you access to a panoramic view of Saint-Pancrace Bay. And there's no shortage of colourful leaves to admire at this time of year! To add to your enjoyment, be sure to bring a picnic!
9. Les Galets heritage site in Natashquan
Take a photo at this peaceful site perched on the edge of the world! Les Galets, a heritage site in Natashquan where cod used to be salted and stored, looks great in this fall light, don't you think?
Îles de la Madeleine
10. Borgot Lighthouse
One of the best places to admire sunsets on the Islands is at the Borgot Lighthouse, located at the tip of Cap Hérissé in L'Étang-du-Nord. Even if the weather is getting cooler, fall warms the landscape with burnt-orange hues…
11. Butte des Demoiselles
If you visit the Islands, climbing Les Demoiselles is a must! From the top of these rounded hills, you can admire Entry Island in the distance, as well as the La Grave heritage site and the sea stretching out to the horizon.
12. Beaches
Just because summer is over doesn't mean you can't still enjoy the beach! And the Islands offer over 300 km (190 mi.) of beaches… All you need to do is dress a little more warmly to enjoy your stroll!
Want to see more photos of our regions? Check out our Instagram account or explore the hashtags #quebecbythesea and #quebecmaritime!