The

Québec maritime Blog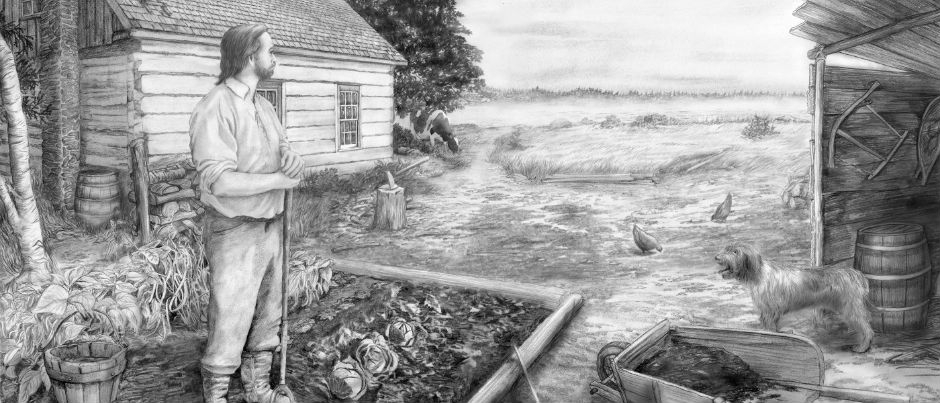 Toussaint Cartier
Luci Côté/Tourisme Rimouski
4 Fascinating Historical Figures from Our Regions
Over the last few centuries, several people who led unusual lives have spent some of their time in the regions of Bas-Saint-Laurent, Gaspésie, Côte-Nord and the Îles de la Madeleine, and all have left their mark on the history and development of these regions. Here are four that are sure to fascinate you!
Bas-Saint-Laurent: The hermit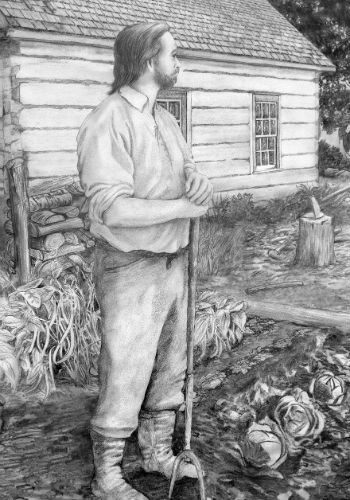 The subject of many tales, legends and songs from the Lower St. Lawrence and elsewhere, Toussaint Cartier is still to this day a figure shrouded in mystery, whose story has nevertheless marked the collective imagination. Born in the early 18th century in France (possibly in Brittany), Cartier lived on Saint-Barnabé Island off Rimouski for nearly 40 years. Information about the "hermit of Barnaby Island" comes primarily from burial registers, which state that he died in 1767. Was he a descendant of Jacques Cartier? A shipwreck survivor? A French nobleman crushed by the death of his fiancée? Despite all the stories, little is known for sure about his life. If you visit Rimouski, you will notice a few references to the famous hermit, including a street named after him.
Go on an excursion to Barnabé Island to see an exhibit about Toussaint Cartier.
Drawing credit: Luci Côté/Tourisme Rimouski

Gaspésie: The singer/songwriter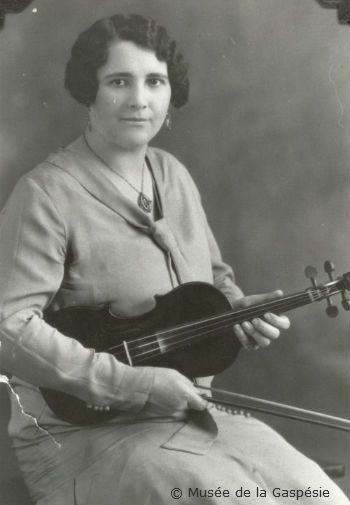 Mary Bolduc (nee Travers), who was better known as La Bolduc, was Québec's first singer/songwriter. Born in 1894 in Newport, in Gaspésie, she was sent to work in Montréal at the age of 13 to help out her family. She would eventually write songs inspired by ordinary life and everyday hardships. A self-taught musician, she first learned to sing and then play the accordion, fiddle and harmonica, which she played in the evenings to amuse friends and family. She was first introduced to a wider audience when she appeared on a radio show in the late 1920s. Her clear voice and inimitable style made her immensely popular. During her career, she made 46 records and toured extensively—she was known as the "Queen of Canadian Folk Singers." She has now been designated as a historical figure by the government of Québec, and a film about her life was released in 2018.
Visit the virtual exhibit about La Bolduc created by the Musée de la Gaspésie.

Côte-Nord: The naturalist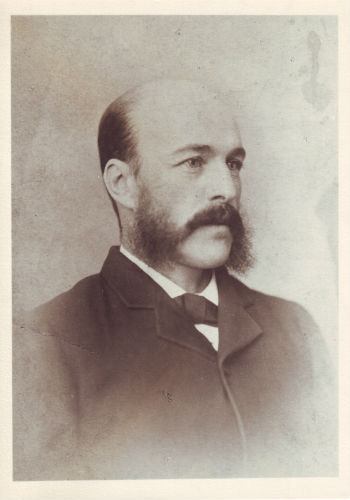 If you search the archives for information about Napoléon-Alexandre Comeau, you will quickly realize that he had many talents. Born in 1848, he spent his childhood in various trading posts throughout Côte-Nord where his father was in charge. This is when he first became interested in nature, wildlife and Indigenous cultures. After studying in Trois-Rivières, he returned to Côte-Nord and was appointed "guardian of the Godbout River," a position he would occupy for over 60 fishing seasons. A self-taught naturalist who was particularly knowledgeable about Atlantic salmon, he also worked as a trapper, postmaster, assistant coroner, fisheries agent and telegraph operator. He was even a "male midwife," attending the births of hundreds of newborns, and wrote magazine articles about his skills and exploits, some of which were published in National Geographic.
Stop in Baie-Comeau, which was named after the naturalist, and visit the Napoléon-Alexandre-Comeau Heritage House.
Photo credit: Fonds Napoléon-Alexandre-Comeau, Société historique de la Côte-Nord
Îles de la Madeleine: The telegraph operator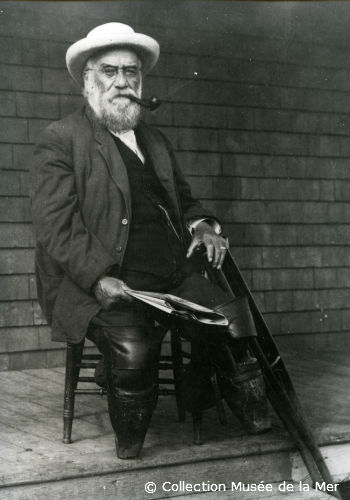 The Îles de la Madeleine are not lacking in shipwreck tales. One such tale involves Augustin Lebourdais, who was the sole survivor of the shipwreck of the SS Wasp, which ran aground near Pointe aux Loups Island during a snowstorm in 1871. Lebourdais was eventually rescued, but lost both legs to frostbite. Sent to recover in Québec City, he reportedly carved himself two wooden legs. Love drew him back to the archipelago, where he married a local woman and lived until his death in 1920. At the end of the 19th century, a telegraph network was built to serve the communities around the Gulf of St. Lawrence: Augustin Lebourdais became the first telegraph operator on the Islands, in Grosse-Île.
If you visit the Musée de la Mer, you can see Lebourdais' prostheses and telegraph.
Coming from a variety of backgrounds, these four people helped shape the maritime regions of Québec. Visit our interpretation sites and museums to discover many others who marked our history.
If you liked this article, you might also like...