The

Québec maritime Blog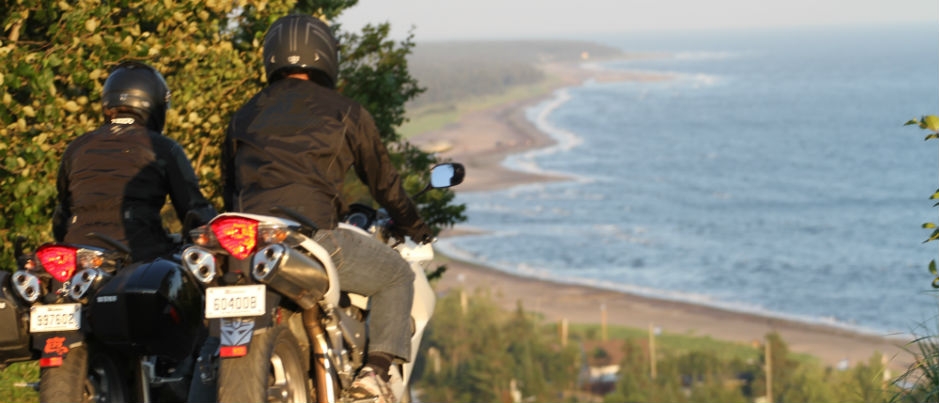 Sept-îles, in Côte-Nord
Éric Marchand/Le Québec maritime
5 Good Reasons to Motorcycle in the Maritime Regions of Québec
I'm no specialist in the field of tourism, but I've been a motorcycle enthusiast for over 40 years. I love riding near where I live, in Eastern Québec, but also going on road trips to explore new areas. I've asked myself, what would draw someone to my region? Why is my corner of the world the most beautiful in Québec (hardly an objective assessment, I concede!)? So here are my top five reasons to motorcycle in Gaspésie, Bas-Saint-Laurent, Côte-Nord and the Îles de la Madeleine.
1. Water everywhere
Wherever you're riding, there's almost always water nearby. Most roads follow a body of salt or fresh water. Whether it's on your right or your left, water enhances the beauty of your surroundings, providing sparkling reflections that illuminate the landscape.
2. Wow-provoking scenery of all kinds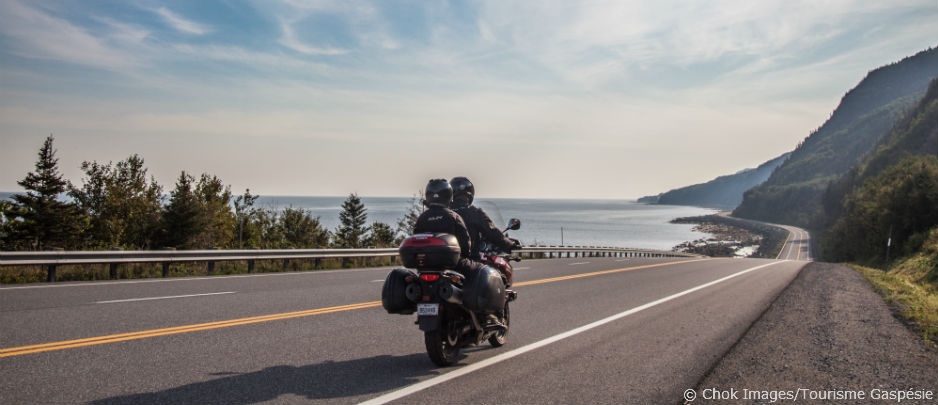 We're really lucky when it comes to the views in our regions. Wilderness, forests, rivers, bays, plains, mountains, you name it, we've got it and then some! There's a wide range of landscapes in our regions, each just as beautiful as the next, and riding through them by motorcycle is a truly unforgettable experience!
3. Sea air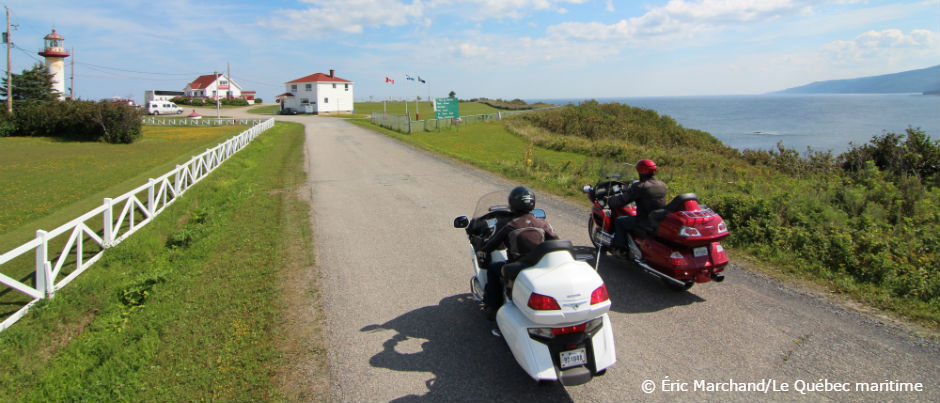 The air you'll breathe in our regions varies depending on where you are and what season it is. Above all, the smell of the sea is almost everywhere. The distinctive salty odor of algae mixed with the fragrances of the land is invigorating! And motorcycling, obviously, involves more than just riding: you'll also breathe in the land and sea all around you, which means all your trip memories will have their own scent associations…
4. Light and weather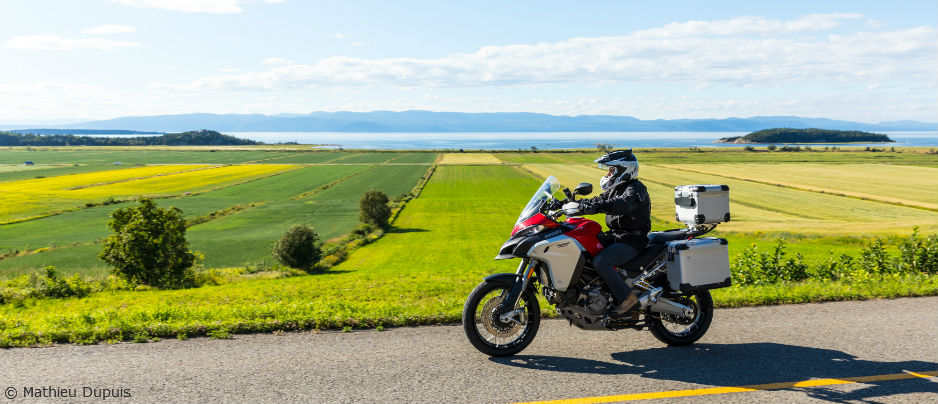 As I mentioned before, water enhances the beauty of the scenery, brightening it and highlighting contrasts. Sunrises and sunsets are particularly unforgettable in our regions. All along your ride, the sun reflected in the water brings a unique clarity to the scenery. And the weather is just about perfect as well! It may get a bit cool in the morning or evening (enough that you'll want to wear a light sweater), but it never gets really bad.
5. Warm hospitality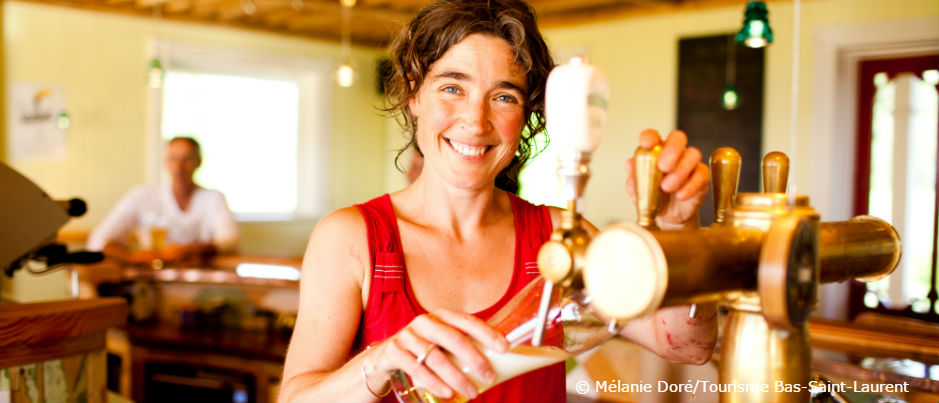 The people who live in our regions are generous and friendly: they want to make you to feel at home here. They are known for their warm hospitality and will do their best to communicate with you in English if you don't speak French. They are great hosts and are bound to make you want to return for another visit. You are likely to make friends along the way as well!
Have I convinced you to motorcycle in our regions? Come and see us and you may find five other reasons to visit us again! Happy riding!
If you liked this article, you might also like...