The

Québec maritime Blog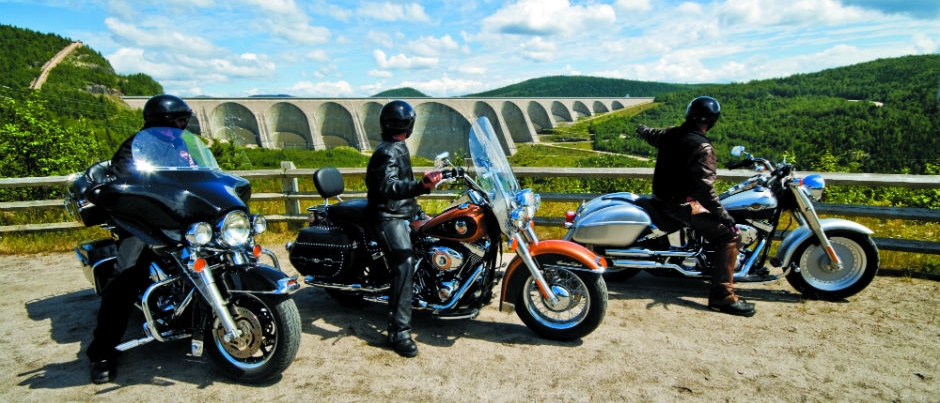 Marc Loiselle / Tourisme Côte-Nord - Manicouagan
Ride the Roads of Côte-Nord by Motorcycle
The Whale Route and the North Road
Setting off on a motorcycle trip to explore wide-open spaces and pristine wilderness all the way to the end of the road: this is how Ken McDonald describes a motorcycle road trip in Côte-Nord! A producer of motorcycling and snowmobiling shows on Québec television, Ken is a long-time avid rider who has explored many roads in Québec and beyond. Nevertheless, he considers Côte-Nord a unique destination!
Roads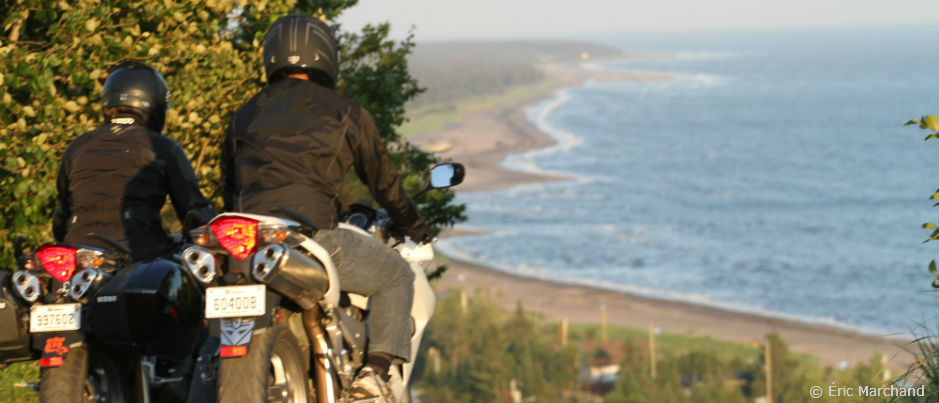 According to Ken, the roads of Côte-Nord are far from boring! The main road, of course, is Route 138, the Whale Route, which runs alongside the St. Lawrence from Tadoussac all the way to Kegaska. "As an adventurer, I can't stand exploring a road and not riding it to the very end," he confides. He therefore feels a sense of accomplishment whenever he sees the sign announcing the end of Route 138. At that point, you can either turn around and head back the way you came or board the Bella Desgagnés, a supply ship that will take you from village to village all the way to Blanc-Sablon. (From there, you can explore the North Road, via Labrador.) By the time he reaches the end of the road, Ken says he feels like he's the only one who has ever ridden it—there's so little traffic in this remote area.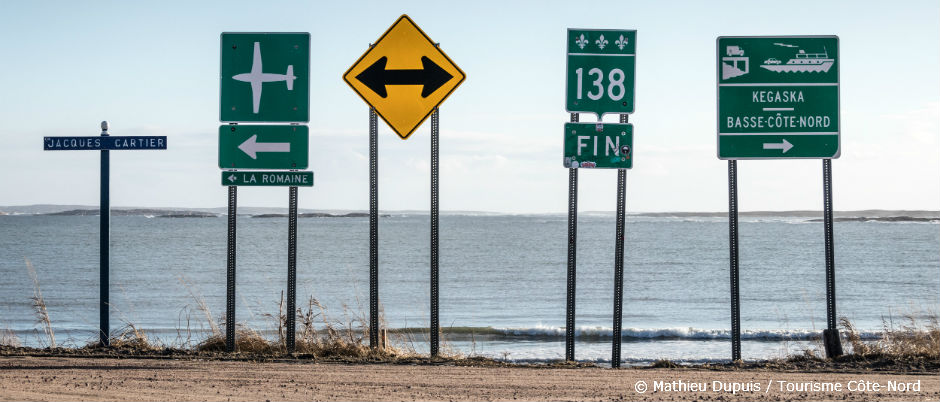 The other road in Côte-Nord that's on the bucket list of many motorcyclists is Route 389, the North Road, which starts in Baie-Comeau and will take you to the famous Manic-2 and Manic-5 dams. As Ken points out, the ride to Manic-5 (214 km, or 134 mi.) is quite challenging: the road is full of thrilling twists and turns. The sight of the dam at the end of this journey makes it all the more worth it: "You don't realize until you get there how huge and impressive this dam is!" says Ken, who is fascinated by the history and geography of this corner of the world. "It also makes you understand how much human effort was involved in building these projects." Once you arrive at Manic-5, you can continue on the North Road (which eventually ends in Blanc-Sablon) or turn around and head back to Baie-Comeau.
To help you plan your motorcycle rides in Côte-Nord, here are a few suggested itineraries:
Attractions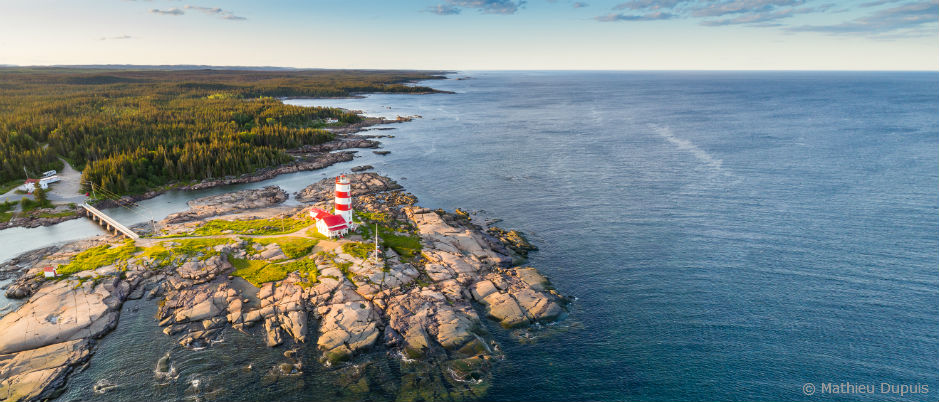 The scenery and roads of Côte-Nord are incredible natural attractions to Ken. The trip also gives you the opportunity to commune with the St. Lawrence: at the beginning, you'll see it from up high and far away, but the longer you ride, the closer you get and the more you experience how vast it is. It becomes a travelling companion of sorts. The vegetation is also fascinating and ever-changing. You will ride by many beaches, rivers and lakes. Ken recommends studying the map of the region to find secondary roads and small points that lead to the St. Lawrence, so you can stretch your legs while admiring the incredible view!
There are lots of things to do in this region, depending on your interests and how much time you have. As Ken points out, "What's important, when you're riding Route 138, is to plan activities in both directions." You can also reassess your plans depending on the weather. He recommends taking a ferry, if you get the chance… It's an enjoyable experience in its own right!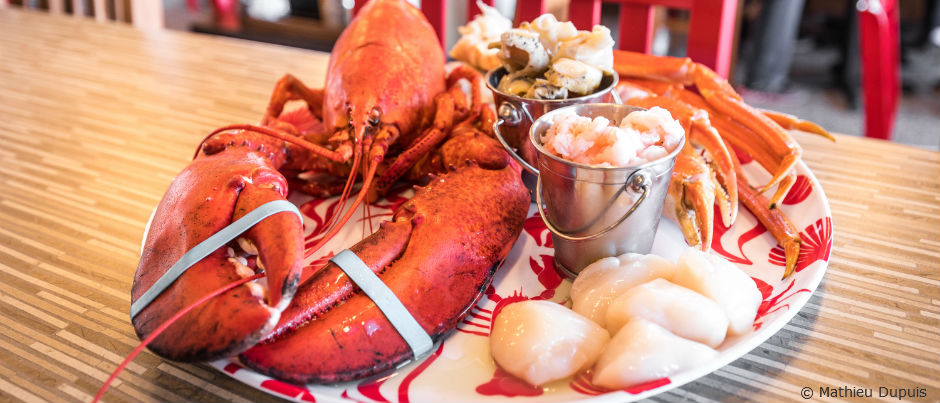 As a seafood enthusiast, Ken is in heaven in Côte-Nord! There are lots of seafood restaurants throughout the region. One of his recommendations is Restaurant Chez Julie, in Havre-Saint-Pierre. "What's great about this restaurant is that it's a family business. And you know their ingredients are fresh. You can practically find out who fished what's in your plate!" he says. Consult the Tourisme Côte-Nord website to plan your meal stops.
Unforgettable memories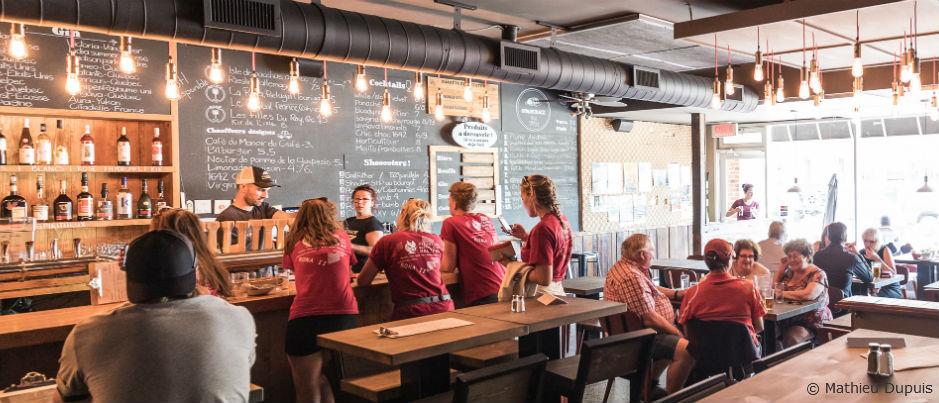 "I think the distance involved in this trip is really part of the experience… it's a trip you won't soon forget," says Ken. There are also many other things that make this trip so enjoyable and memorable, starting with the people you meet along the way. "You'll soon feel like you're part of the family!" he affirms. And if anything should happen, he knows that he can count on the people of Côte-Nord to help him out because they're so welcoming and friendly.
Does Ken McDonald's description of his experiences in Côte-Nord inspire you? Start planning your trip today by consulting our list of lodging options. Keep in mind that some of these establishments offer packages specifically designed for motorcyclists!
If you liked this article, you might also like...