The

Québec maritime Blog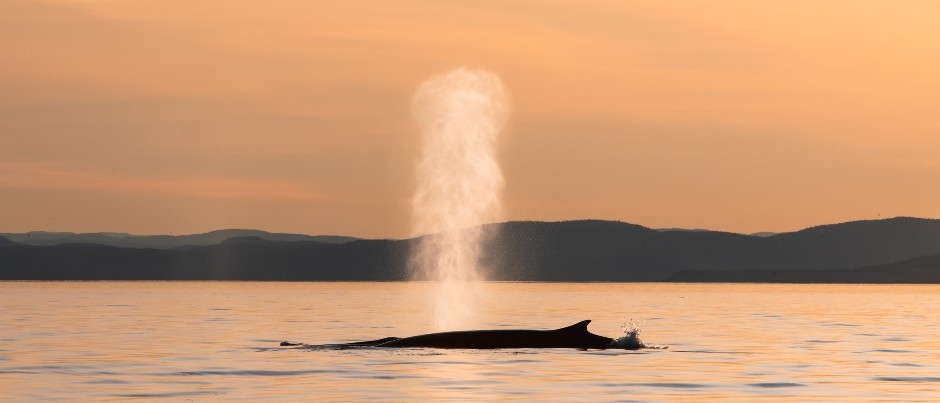 6 Activities for Wildlife Lovers in Eastern Québec
The maritime regions of Québec are home to many wildlife species that are easy to observe on your own in nature or during a guided activity. Here are six activities to do in our regions this summer that you can add to your itinerary.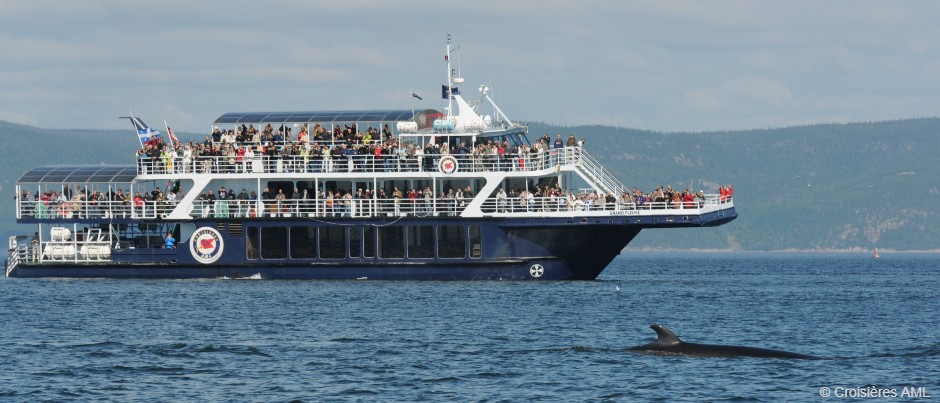 The Saguenay–St. Lawrence Marine Park is one of the best places in the world to observe marine mammals. To get there, board a Croisières AML sightseeing boat or Zodiac departing from Tadoussac in Côte-Nord. From May to October, depending on the expedition you choose, you can admire fascinating species such as humpback, fin and minke whales. A naturalist guide on board will provide live commentary on the whales you see.
What not to miss: For an amazing marine wildlife experience, opt for an adventure in a Zodiac! Both safe and thrilling, these excursions will give you a front-row seat to observe the marine mammals that inhabit the St. Lawrence.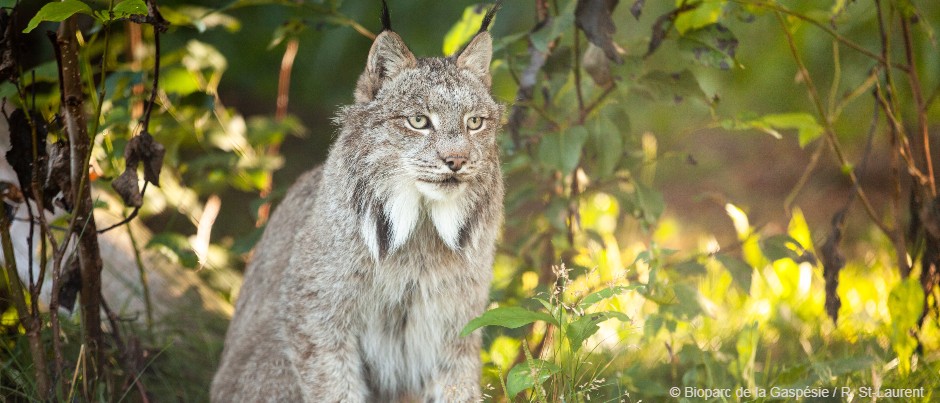 Located in Bonaventure on the south side of the Gaspé Peninsula, this wildlife park offers you the opportunity to encounter about 40 animal species indigenous to this region in environments that resemble their natural habitats. Observe woodland caribou, white-tailed deer, black bears, moose, lynx, harbour seals and many species of birds! The naturalists on site will be happy to answer all your questions. The wildlife park also houses an insectarium as well as an impressive living collection of reptiles and amphibians.
What not to miss: Participate in the "Overnight with the Wolves" activity at the Bioparc! Enjoy an unusual evening accompanied by naturalist guides as you listen to howling wolves and hooting great horned owls.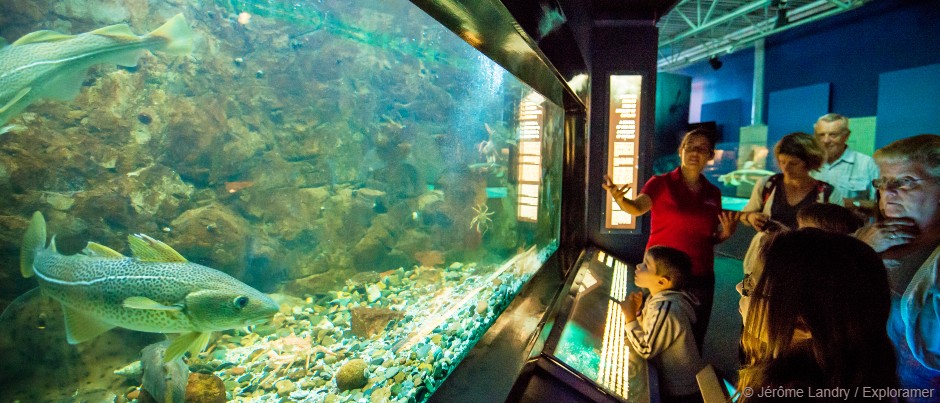 Located near the wharf in Sainte-Anne-des-Monts on the north side of the Gaspé Peninsula, Exploramer is a science museum and aquarium that will introduce you to the fascinating world of the St. Lawrence. After discovering the secrets of marine life by visiting the museum's three exhibitions (Sharks: 100 Million Deaths, Exceptional Beings: When Science Rivals Fiction and The Birds and the Sea), you can plunge your hands into touch pools to handle starfish, rock crabs and sea cucumbers. The marine life in the aquariums will transport you into an underwater world filled with mystery and intrigue.
What not to miss: Participate in a sea excursion aboard the brand-new C-E Marin Exploramer sightseeing boat or put on a pair of waders and follow your guide during the fish-harvesting activity at low tide. This activity is an opportunity to discover plants along the coast as well as living marine animals caught in a fyke net.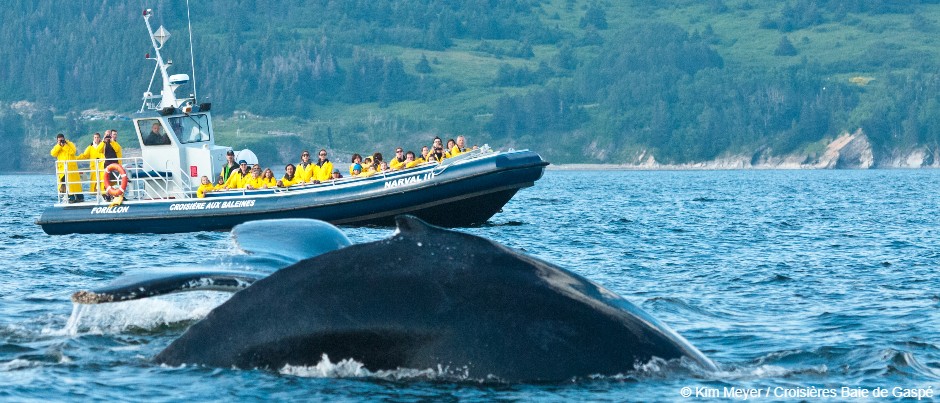 In Forillon National Park, at the eastern tip of the Gaspé Peninsula, board the Narval III to experience incredible encounters with marine mammals. During this whale-watching cruise with Croisières Baie de Gaspé, an interpreter guide will share a host of information about the six species of whales found in this area of the Gulf of St. Lawrence. Enjoy up-close views of these majestic animals as you soak up the spectacular scenery all around you!
What not to miss: Gaspé Bay is an amazing place to observe the great whales! Keep your eyes peeled and you may spot a blue whale, the largest animal on Earth.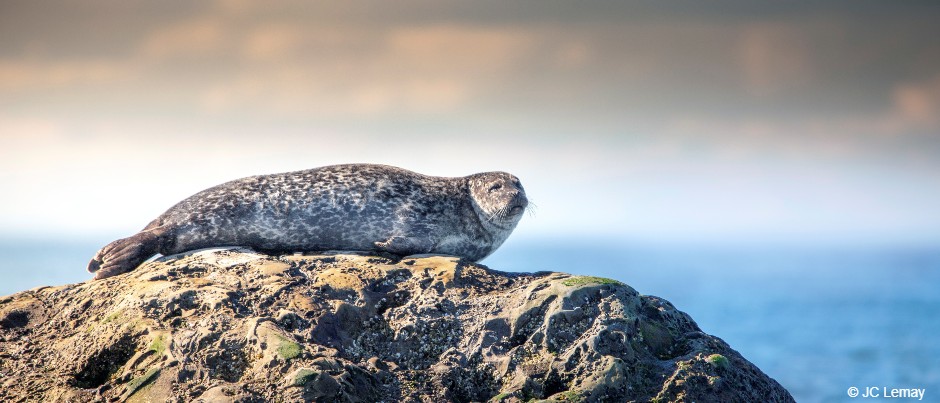 Harbour and grey seals are the star species in Parc national du Bic and can be easily observed throughout the summer. While harbour seals live in the St. Lawrence Estuary year-round, grey seals only join them in mid-July. Visit the Pointe aux Épinettes and Cap Caribou sectors to see these marine mammals basking in the sun on the rocks or diving into the water in search of food.
What not to miss: To increase your likelihood of seeing seals, participate in an outing with a naturalist park warden. A telescope and binoculars will be at your disposal—and you can ask lots of questions! Inquire about the schedule of these outings.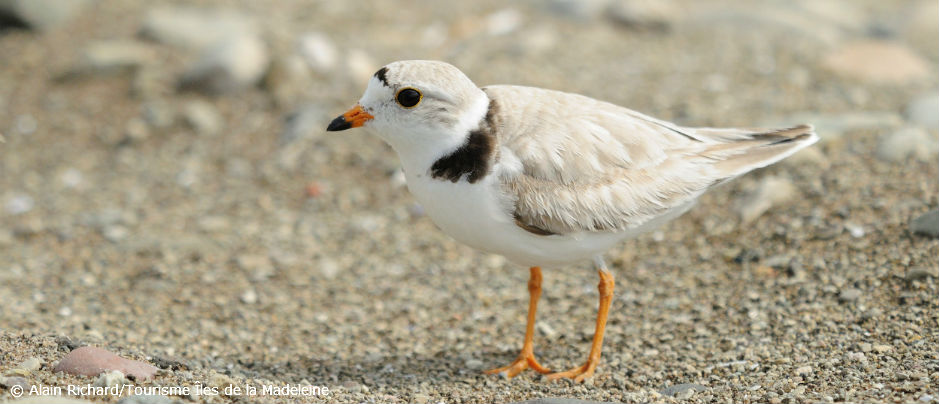 The Îles de la Madeleine archipelago is home to a wide range of natural environments, making it an ideal bird-watching destination: up to 300 different species can be observed on the Islands, including seabirds, raptors and shorebirds. Participate in a sea excursion or go for a walk near a pond, in the forest or along the beach and you're bound to see birds! Inquire about the excursions available.
What not to miss: The Islands are the only place in Québec where you can observe piping plovers, an endangered species. These birds nest on the beach along Havre-aux-Basques Bay and can be observe from late April to mid-August. Keep your eyes peeled!
So tell us, what wildlife species are you hoping to see in our regions this summer?
If you liked this article, you might also like...