The

Québec maritime Blog
Anticosti: One Island, a Thousand Treasures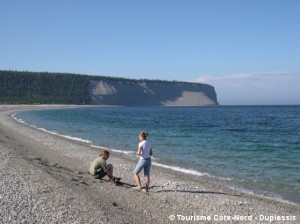 Do you dream of visiting Anticosti in Côte-Nord? Whether you're drawn to the island's iconic landscapes and spectacular canyons, abundant white-tailed deer or quiet bays, Anticosti is a dream vacation destination that's within reach. Keep reading to learn more about how to plan an unforgettable stay on this island.
As my grandfather used to say, being prepared is half the battle. Planning your trip to Anticosti in advance can help you make the most of your experience once you're on the island. Come to think of it, I need to rephrase my grandfather's saying: planning your adventure is half the fun! It's time to dig out the travel books or start surfing the web… (In other words, keep reading!)
How to get there and where to stay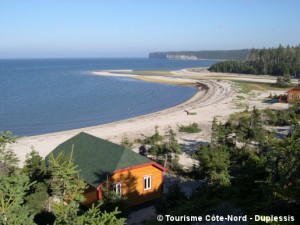 Vauréal cottage, Anticosti
To get to Anticosti, you can either fly from Mont-Joli, Sept-Îles, Québec City or Montréal to Port-Menier, the hub of the island, or go by boat (on the Bella Desgagnés). SÉPAQ Anticosti, Parc national d'Anticosti, Pourvoirie du Lac Geneviève (an outfitter) and Voyages CoSte (a travel agency) all offer packages from June to December. For accommodations, you have several options: campsites, cabins, lightkeepers' houses and hunting lodges. Once on site, however, your modes of transportation are fairly limited. Your best bet is to rent a 4 by 4 pickup truck for the duration of your stay. Kayakers can also bring their boats or rent them on site along with the services of a guide.
What to pack for your trip
The island's climate is mostly influenced by the winds and humidity emanating from the Gulf of St. Lawrence. This means that the weather can change many times a day, going from clear skies to fog or from calm seas to squalls. However, as the Icelanders say, there's no such thing as bad weather, only unsuitable clothing!
With that in mind, be sure to pack hiking boots, warm and rainproof clothing, a windbreaker, a flashlight, a pocketknife, binoculars and your camera!
Once on the island, your adventure begins. Unless you've opted for a package that includes meals, your first stop will be at the only grocery store in Port-Menier to stock up on food. To save time, you can also phone in a grocery order before you leave the mainland, so you can get right into vacation mode when you arrive.
Anticosti seasons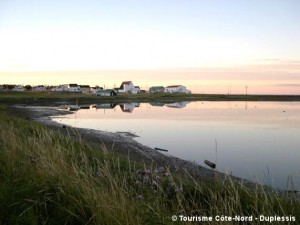 Port Menier, Anticosti
The tourist season on Anticosti generally lasts from June to December. Spring is a time of renewal and high waters in the swiftly flowing rivers: June is the best month for sports fishing. Summer is ideal for ecotourism and other outdoor activities, and fall offers superb hunting.
To stay or to come back…
Dr. Joseph Schmitt, who wrote a monograph devoted to the island in the early 20th century, said it best: Once you visit Anticosti, you're left with only two options: to stay or to come back again soon!
Ready for your dream vacation? Read about Leslie Anthony's adventures on Anticosti Island and set off on one of your own!
If you liked this article, you might also like...