The

Québec maritime Blog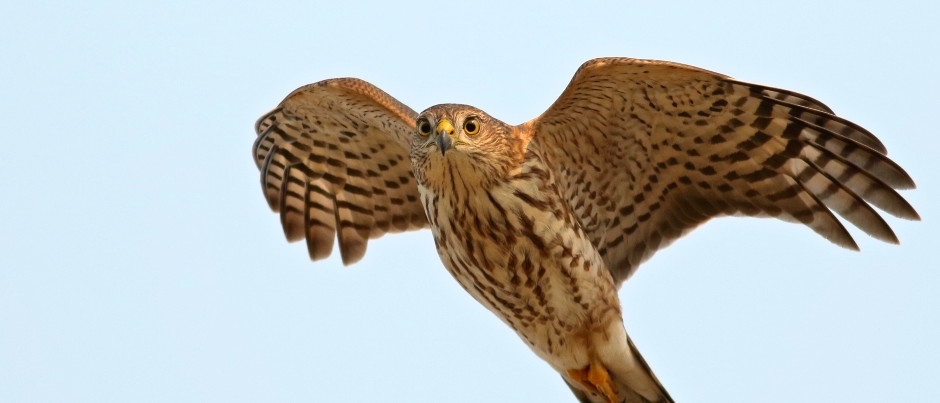 Sharp-shinned Hawk
Olivier Barden
Bird Watching in Côte-Nord: Opportunities for Fall Sightings
Côte-Nord is well known as one of the best places in the world to observe marine mammals. But did you know that it's also a great place to see migrating birds in the fall? We interviewed Pascal Côté, director of the Tadoussac Bird Observatory (OOT), who told us why this is the case and also shared what species can be observed in this region and which sites bird lovers will want to add to their itineraries!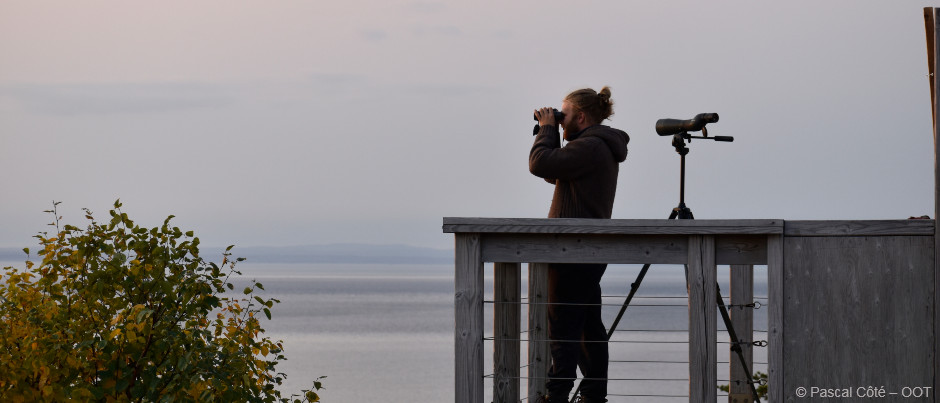 "In the fall, the entire north shore of the St. Lawrence is transformed into a major bird migration corridor, one of the largest in Eastern North America," explains Mr. Côté. "We've even set world records during this season, in terms of the number of birds of the same species seen in a single day. For example, in late October a few years ago, over 50,000 common redpolls flew over the Tadoussac dunes one day!" A wide variety of species can be observed in Côte-Nord; in fact, the region boasts the largest number in Québec, according to the eBird site (348 out of the 461 species identified in the province).
Lots of sites to see birds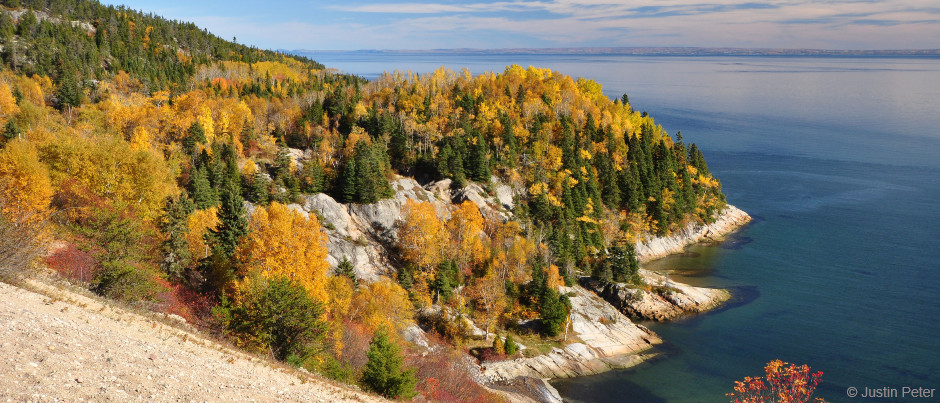 "Côte-Nord is home to a diversity of bird habitats," says Mr. Côté. "There are the maritime areas in the Estuary and Gulf of St. Lawrence, the coastal marshes, and of course the boreal forest. The combination of these habitats is what makes this region so rich." According to him, all of the sites located along the coast, especially in the Haute-Côte-Nord area, offer the potential for beautiful birding days in the fall. Here are a few worth visiting:
The further east you drive along Route 138, the less likely you are to see migrating birds, since raptors and passerines coming from northern Québec and Labrador tend to avoid the challenge of flying over the Gulf of St. Lawrence. However, there are several sites of interest along the coast where large numbers of shorebirds can be seen.
Species you're likely to see
It's hard to predict exactly what you'll see during your outings since it depends on when you visit the region. However, according to Mr. Côté, the best time for birding in Côte-Nord is from September 7 to October 20. Here's a list of what species you're likely to see: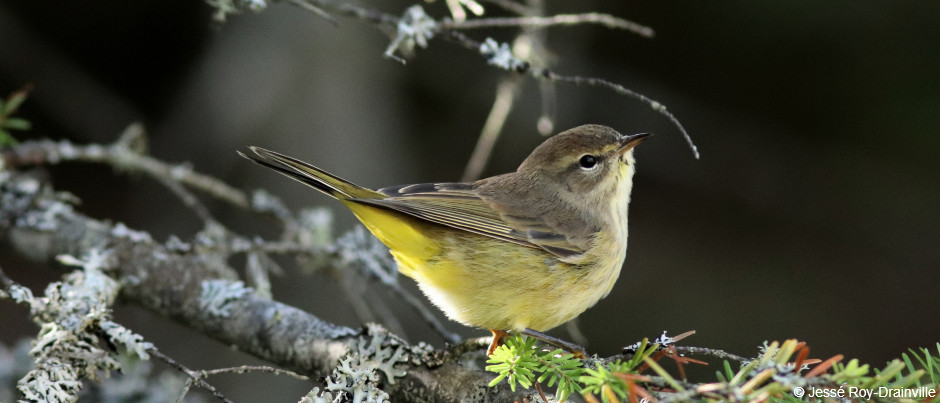 Birds of prey, passerines, shorebirds and forest birds… there are so many birds to observe! Find out more by visiting the Tadoussac Bird Observatory (OOT) website or Facebook page (both in French only); note that the observatory organizes interpretive activities in the fall, including sea excursions and owl banding.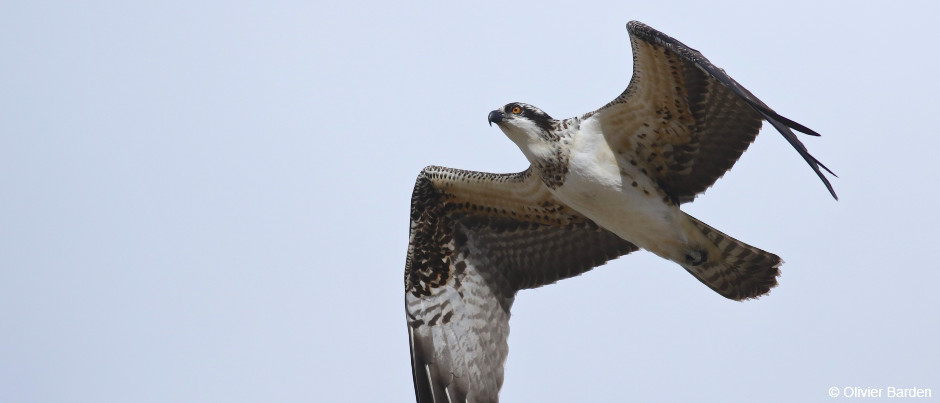 Whether you're a budding or experienced birder, Côte-Nord is a great place for memorable bird sightings during the colourful season! Get your binoculars ready!
Pascal Côté got hooked on birding at a very young age, when he watched birds flocking to feeders in his backyard. This passion developed and evolved as he went on to study biology and forest ecology. Since 2008, he's had the opportunity to work in this fascinating field as director of the Tadoussac Bird Observatory (which is part of Explos-Nature, an organization dedicated to environmental education and research in biological sciences).
If you liked this article, you might also like...