The

Québec maritime Blog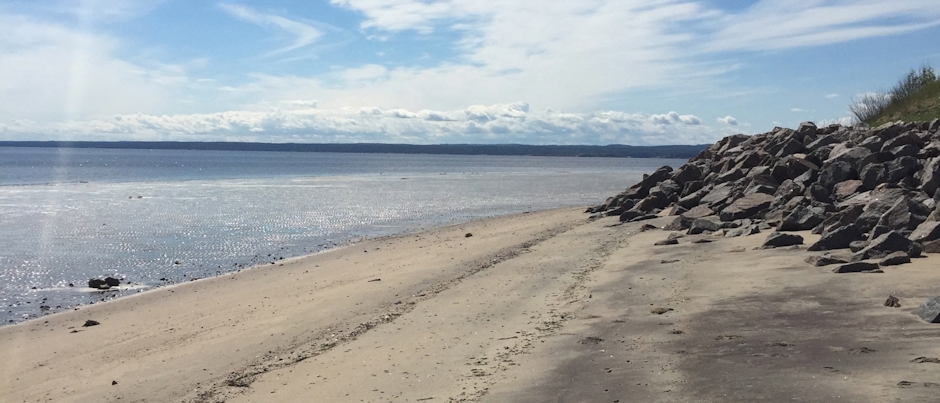 Beach at Parc-Nature de Pointe-aux-Outardes
Marie-Ève Blanchard
Parc Nature de Pointe-aux-Outardes: A Nature Park and Amazing Beaches!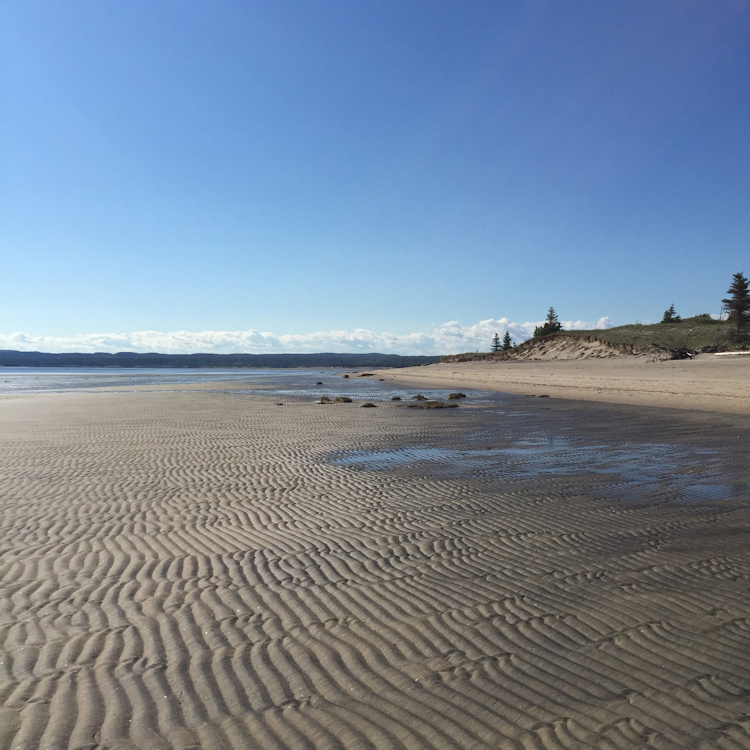 Beach and sand flats in the park© Marie-Ève Blanchard
I don't know why, before I visited Côte-Nord, I had the impression that it was entirely bordered by rocky or pebbly beaches. How wrong I was! All I had to do was venture off Route 138 just before Baie-Comeau and head towards the St. Lawrence for about 15 kilometres (9 miles) to reach an amazing park that completely changed my mind about the beaches of this region.
We immediately fell in love with the wide Baie-Saint-Ludger beach, with its white sand occasionally striated with red. A gorgeous place! It was hard to convince our daughters to explore the park further when we all wanted to stay right there, splashing our feet in the water and collecting mussels and shells... My love for the sea turned me back into a kid who just wanted to walk and run along the edge of the bay all day...
As hard as it was to move on, magnificent Parc Nature de Pointe-aux-Outardes beckoned—it's a must to spend an hour or two walking the park's trails. The long and wide beach that marks the fragile coastline borders on a conservation and interpretation centre with an ecological orientation.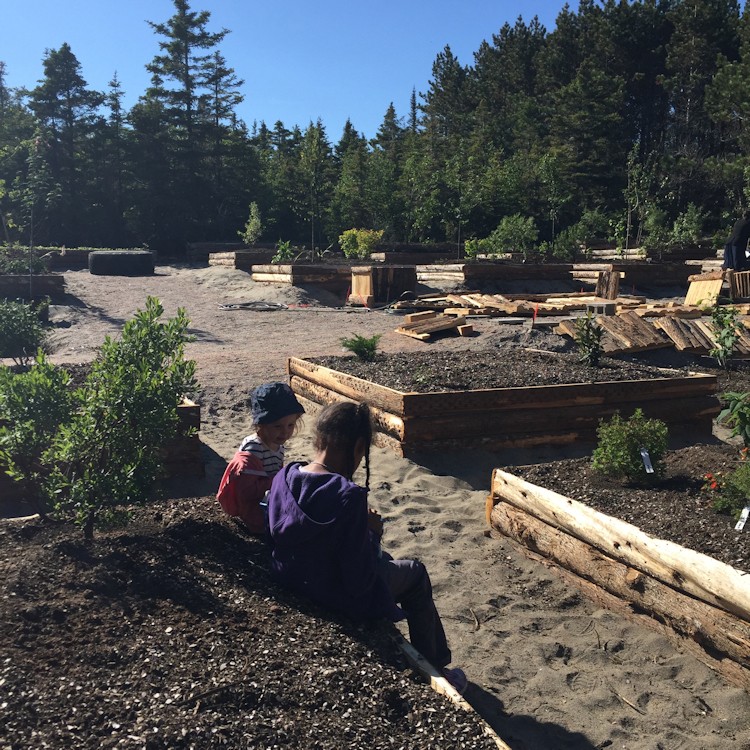 Bird garden in the nature park© Marie-Ève Blanchard
The park occupies the entire western point of the Manicouagan Peninsula and protects eight different ecosystems: salt marshes (which can be explored by Zodiac), sand dunes, a bog, a beach, sand flats and boreal, red pine and alder forests. Over 200 species of birds can be observed in the park, which is one of the five best bird-watching sites in Québec.
I also really enjoyed the bird garden, which is new to the park this year. This medieval-inspired garden specifically features plants that serve as food for various wild bird species. It's made up of different habitats that will attract hummingbirds, goldfinches and redpolls, among others.
Interpreter guides offer several workshops to teach visitors about local plants and animals as well as the various ecosystems found along the park's four trails that total about 10 kilometres (6 miles). The Le Contemplatif trail is a long boardwalk that runs mostly along the shore. Seals can sometimes be seen in the park, especially if you kayak around the western tip of the peninsula.
Last winter, a violent storm tore away nearly 10 metres (30 feet) of coastline, demonstrating just how fragile this area is. All you have to do is walk along the shore to see the effects of erosion. It makes you want to tread slowly and respectfully, taking off shoes and socks and rolling up your pant legs to dip your toes into the majestic St. Lawrence. Although it seems cold and uninviting, you'll be surprised—the water is pleasantly warm!
It makes you want to stay awhile… and come back for another visit.
---
Another great idea…
Last summer, the Manicouagan Peninsula inaugurated the Route des plages (beach trail) which is 30 kilometres (19 miles) of fine-sand beaches... In the style of the Little Free Libraries, you'll also find several colourful book exchange boxes along the way. This brilliant initiative supplies books to people directly on the beaches of Ragueneau, Pointe-Lebel, Pointe-aux-Outardes and Chutes-aux-Outardes!
If you liked this article, you might also like...