The

Québec maritime Blog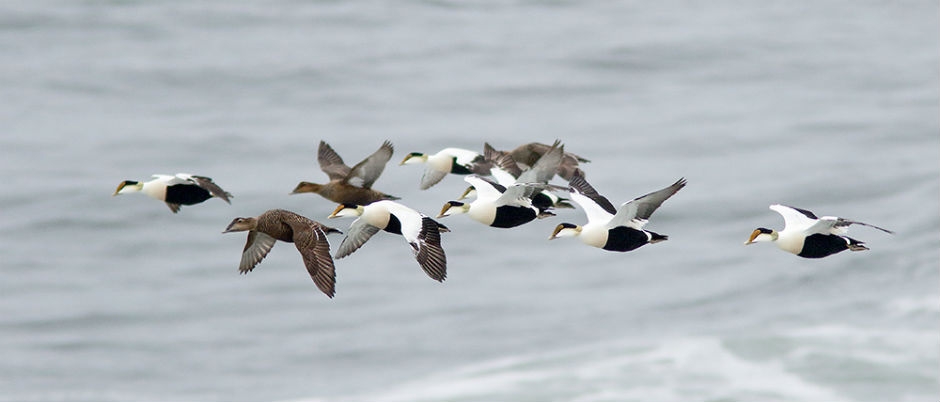 Common eiders
Albini Couture
Bird Watching in Gaspésie: Opportunities for Fall Sightings
The flamboyant colours of Gaspésie in the fall are an incredible sight! This season also offers opportunities for special moments to bird watchers. Why is Gaspésie such a popular bird-watching destination? What species can you see in this region in the fall? Where are the best places to go to see birds? We interviewed Olivier Deruelle, a member of the Gaspésie bird-watchers club, to find out the answers to these questions.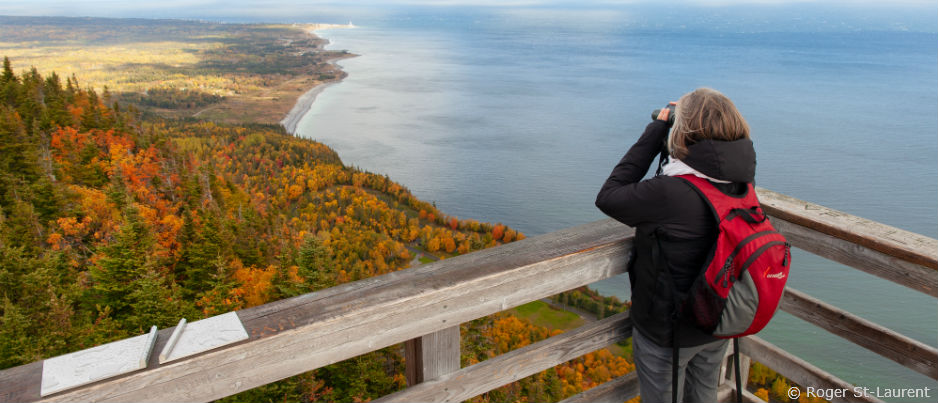 "While fall is a good time for tourists, it's also a good time for birds!" said Mr. Deruelle. According to him, there are several reasons why Gaspésie is such an interesting destination for birders: "One of the factors is the region's geographical position. It's a peninsula, with a diversity of habitats including the sea, large bays, barachois (coastal lagoons), rivers and their large estuaries, mountains, etc." He also explained that Gaspésie is located on a migration route between the north and south of the continent. The maritime climate and mild temperatures make fall the longest bird-watching season, extending from August to November.
Lots of bird-watching sites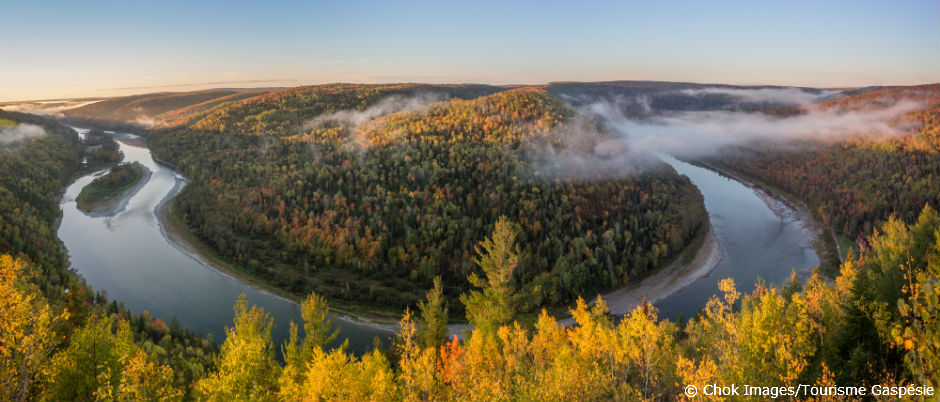 Surrounded by 700 km (435 mi.) of coastline and home to large protected natural areas, Gaspésie offers many sites where you can admire bird life. According to Mr. Deruelle, all barachois, large estuaries, national parks and ZECs (controlled harvesting areas) are potentially good bird-watching sites. Here are a few, by sector, where you may see birds in the fall:
The Valley:
Chaleur Bay:
Land's End:
Haute-Gaspésie:
The Coast:
This list only includes a few of the many sites you can explore in Gaspésie. For more information, purchase the Guide to Birding Sites on the Gaspé Peninsula, which contains detailed descriptions of birding sites in Gaspésie, how to get to them and what species you're likely to observe (and when).
Species you're likely to see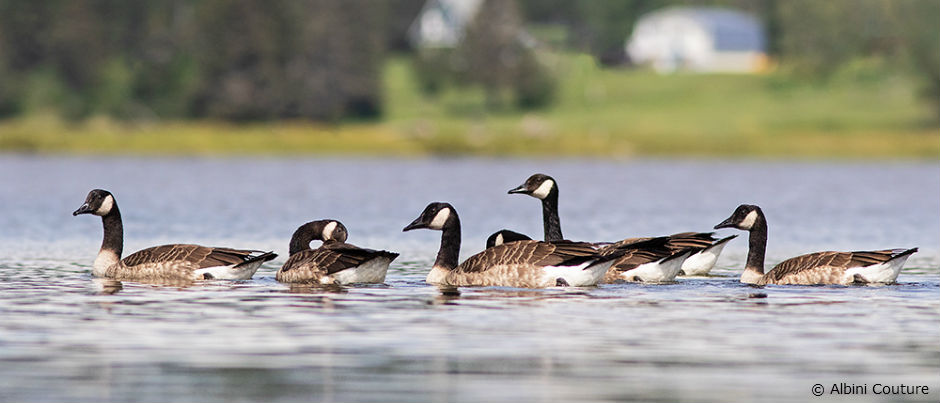 Although you never know what will happen when you go out birding, here are some of the species you can observe in Gaspésie: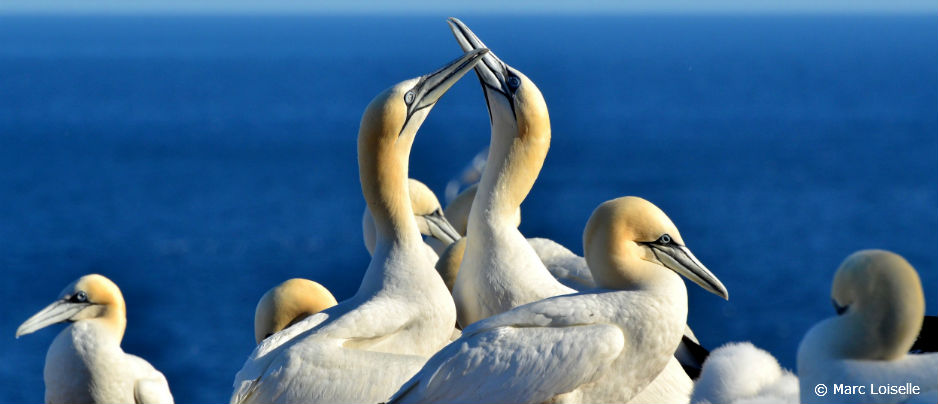 You can also see several species of gulls as well as many passerines. As for northern gannets, which are considered the emblem of the region, they are still present in the fall, so you may spot them diving into the sea head first and at full speed to feed!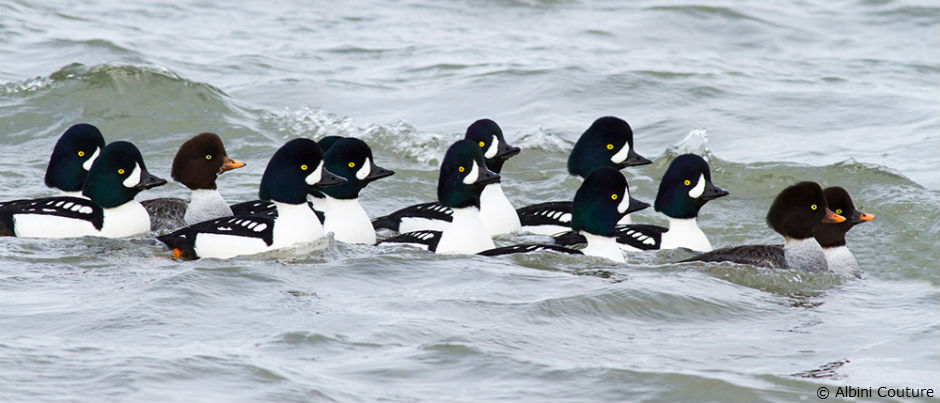 Want some tips for your birding trip in Gaspésie this fall? Mr. Deruelle recommends going out at dusk, one of the best times for bird watching. He also suggests that you contact the Gaspésie bird-watchers club (in French only), whose members are always happy to help visiting bird lovers!
Olivier Deruelle has always been a nature lover. Originally from northern France, he has a great passion for birds, which he brought with him to Gaspésie when he settled there over 20 years ago. A member and administrator of the Gaspésie bird-watchers club, this enthusiast organizes bird-watching excursions and is the author of the book Liste commentée des oiseaux de la Gaspésie [Annotated List of Birds of Gaspésie], in addition to having contributed to the Guide to Birding Sites on the Gaspé Peninsula.
If you liked this article, you might also like...