The

Québec maritime Blog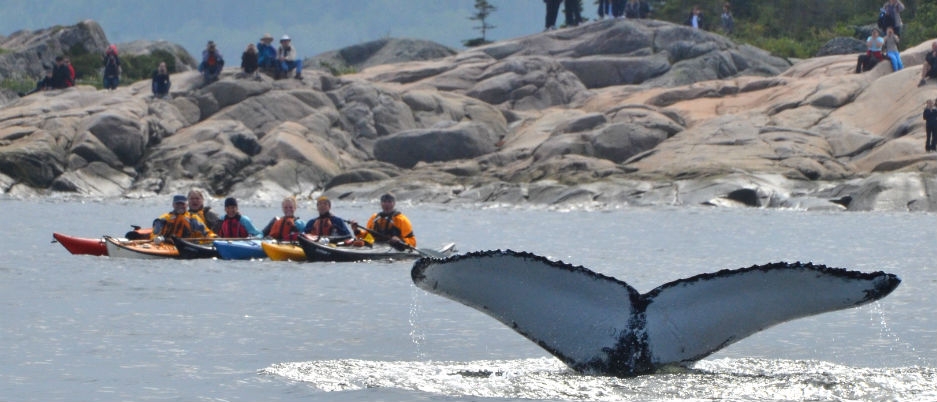 Whale watching in Côte-Nord
Marc Loiselle /Tourisme Côte-Nord - Manicouagan
Côte-Nord: Did You Know?
From Tadoussac to Blanc-Sablon and from Baie-Comeau to Schefferville, Côte-Nord is a land of nature beyond measure. Recognized as one of the best places in the world to see the whales of the St. Lawrence, Côte-Nord is also an extraordinary natural playground for outdoor enthusiasts and nature lovers. To find out more about Côte-Nord and for ideas to help you plan your stay in this region, consult our infographic below.
For optimal printing, please print on legal-size paper (8½ by 14).
You have two options:
Save the image below by right-clicking on it and selecting Save Image As.
Download a PDF of the infographic by clicking on the link above the image.
Download the Côte-Nord infographic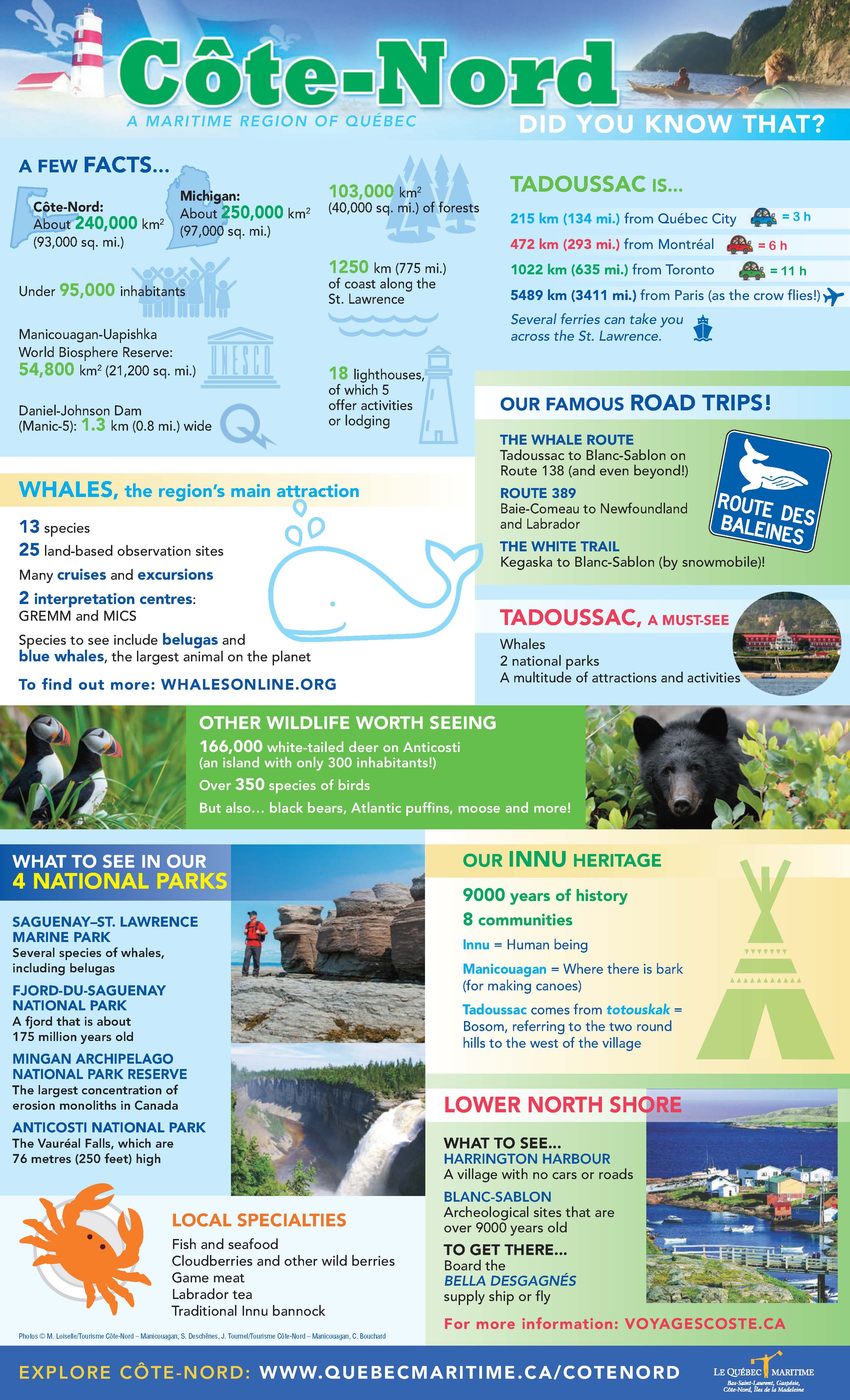 If you liked this article, you might also like...