The

Québec maritime Blog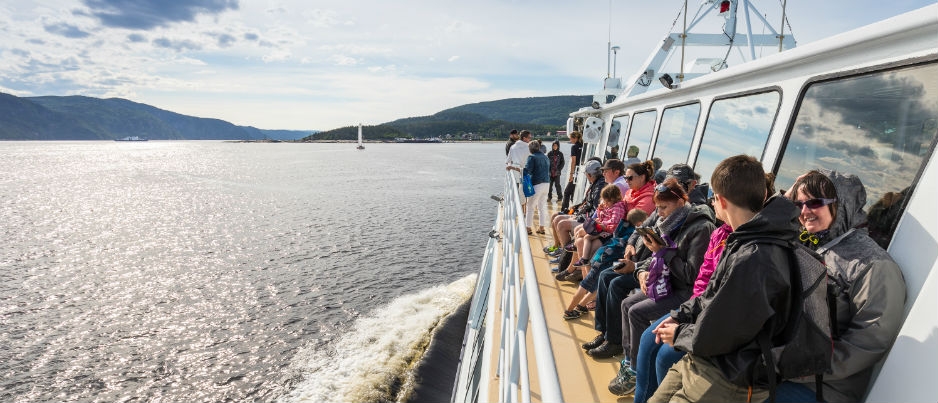 Ideas for Your Vacation in Côte-Nord
A trip to Côte-Nord is an opportunity to see for yourself how immense the province of Québec really is. Spanning from Tadoussac to Blanc-Sablon along the north shore of the St. Lawrence, this region is home to 1250 kilometres (775 miles) of coastline, broken by the mouths of wide and powerful rivers. As you head northeastward, the trees decrease in size and the sea widens.
The region of Côte-Nord can be reached from Québec City along the north shore of the St. Lawrence or from the south shore via ferries that will take you to Saint-Siméon, Les Escoumins, Forestville, Baie-Comeau or Godbout. You can also go on a grand tour via boat and road that includes the island of Newfoundland and the mainland of Labrador. Get ready for the adventure of a lifetime!
Wildlife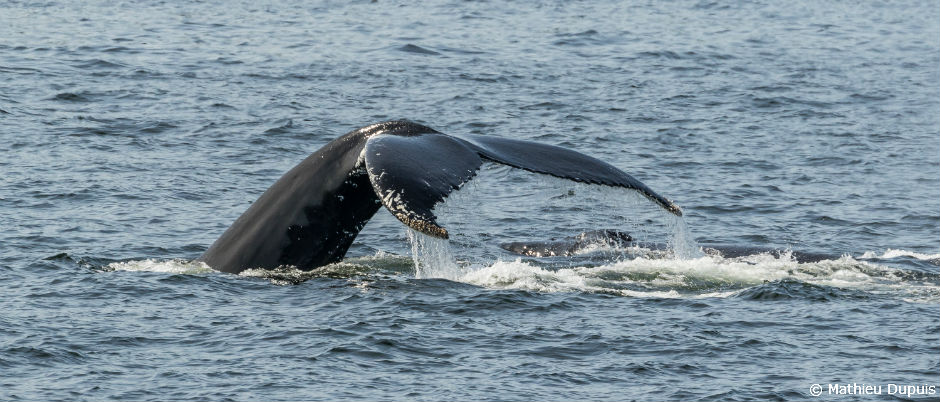 The Whale Route, which follows Route 138 from Tadoussac to the end of the road in Kegaska, could not have a more fitting name. From the start of your trip, you can stand on the rocky ridges by the sea and see and hear marine mammals feeding along the coast. You can also head out to sea to encounter them in a comfortable sightseeing boat, Zodiac or sea kayak. Up to 13 species of whales live in the waters of the Estuary and Gulf of St. Lawrence. Toothed cetaceans found here include belugas (also called white whales) and sperm whales. Among the baleen whales you may spot are minke whales, humpbacks and fin whales, all of which show their dorsal fins as they arch their backs during a dive.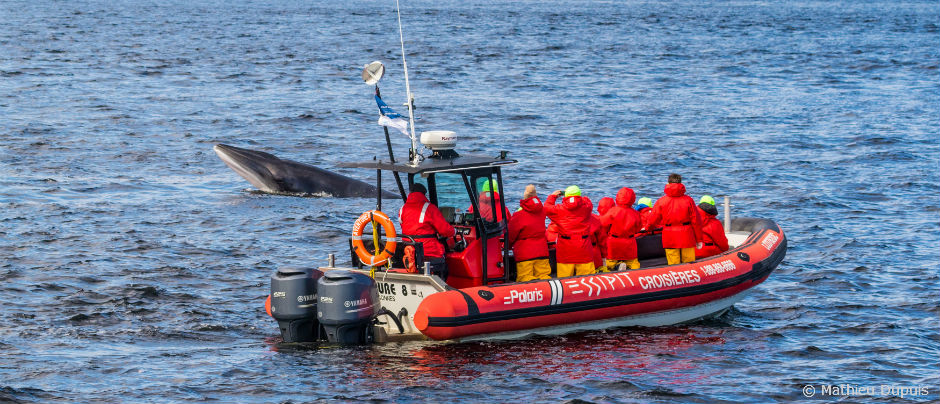 The guides leading excursions in the Saguenay–St. Lawrence Marine Park (with Croisières AML, Croisières Essipit, Fjord en Kayak, Mer et Monde Écotours and Paradis Marin) as well as the various interpretation centres surrounding the park provide valuable information about the characteristics of this maritime environment and these impressive marine mammals. Don't miss the amazing view from the lookout at the Cap-de-Bon-Désir Interpretation and Observation Centre, in Les Bergeronnes, where a guide will help you identify the animals you spot. Be sure to also visit the Marine Mammal Interpretation Centre (CIMM) in Tadoussac, where videos, sound recordings, skeletons and games await you. The Marine Environment Discovery Centre, in Les Escoumins, offers informative exhibitions as well as guided scuba dives.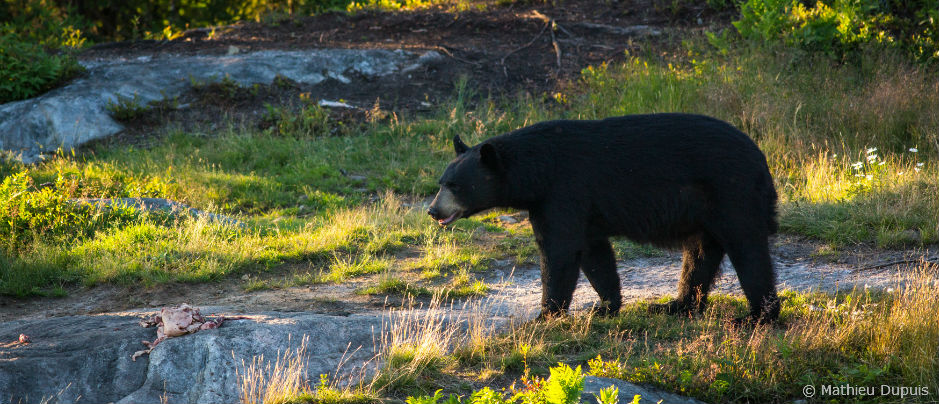 Take a break from the sea to head deeper into the forest to encounter other equally impressive wildlife species, including black bears! Both Ferme 5 Étoiles in Sacré-Coeur and Essipit offer activities where you can watch black bears in their natural habitat in complete safety.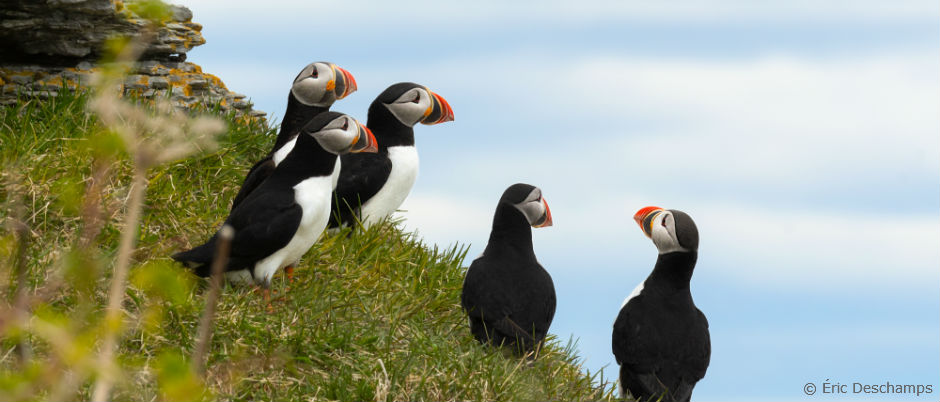 Birdwatchers will be delighted with the variety of bird species found in Côte-Nord. The trails in Parc Nature de Pointe-aux-Outardes, which meander through nine ecosystems, will give you the opportunity to observe passerines and seabirds. The Sept Îles Archipelago is one of the best places to see razorbills (mainly on Corossol Island). Many different bird species are also found in the Mingan Archipelago, which is home to the famous Atlantic puffin. Nicknamed "sea parrots," these colourful birds will amuse you with their clumsy antics. As you approach the Lower North Shore, the landscape flattens out into fuchsia-coloured peat bogs (when the rhododendrons are in bloom), and the islands in the St. Lawrence swarm with seabirds.
National parks and natural sites
The four national parks in Côte-Nord reflect the rich biodiversity and varied landscapes found in this region. One of them, the Saguenay–St. Lawrence Marine Park, is dedicated to showcasing and preserving the estuary's marine wildlife. In fact, this park is Québec's first marine protected area!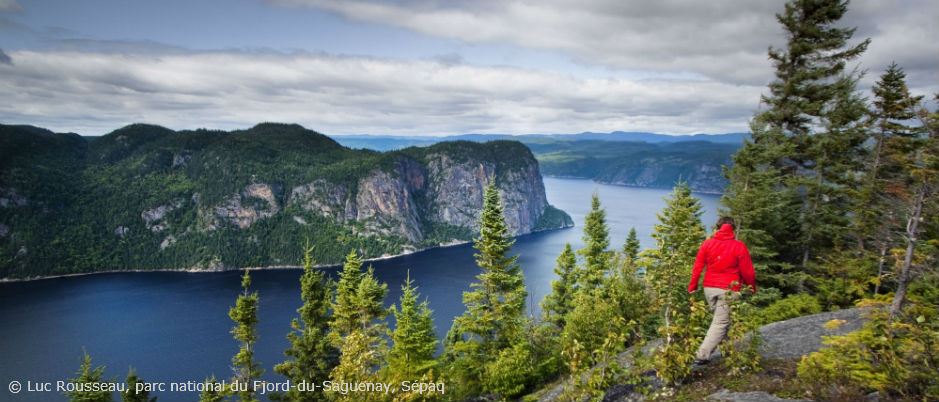 Parc national du Fjord-du-Saguenay provides access to the magnificent Saguenay Fjord, a geological wonder and once a major artery of the fur trade and colonization. You can admire breathtaking landscapes by sea kayaking in the fjord or while hiking along it.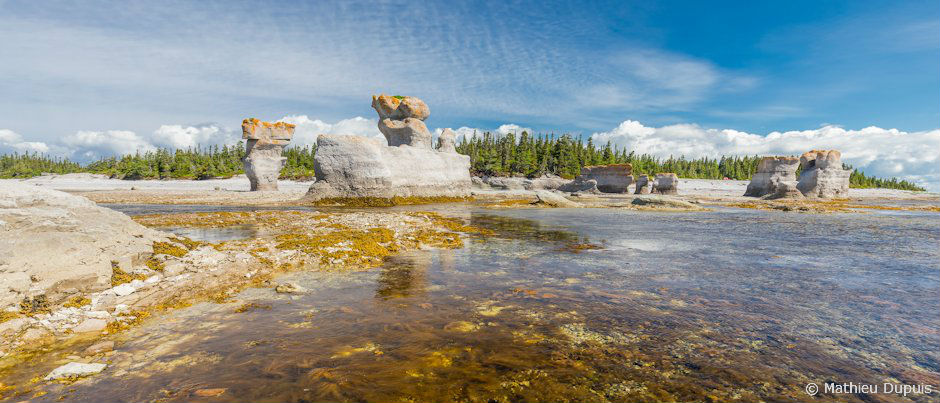 The Mingan Archipelago National Park Reserve offers a multitude of activities and invites visitors to bask in the serenity of this unique environment: about 20 main islands populated by birds and dotted with mysterious monoliths as well as a string of granitic islets of various shapes, sculpted by the wind and sea. Enjoy exploring the park reserve during a sea excursion or guided hike.
Finally, Parc national d'Anticosti, which is located on the large wild island of the same name at the gateway to the Gulf of St. Lawrence, has been delighting wildlife lovers and vacationers in search of adventure for decades… since Henri Menier, a French chocolate tycoon, bought the island in 1895 and introduced white-tailed deer and a few silver foxes to what was then his private game reserve. Because the deer have no natural predators, their population is now estimated at 160,000. On the outskirts of Port-Menier, they tend to be quite tame: some will eat out of your hands!
Easily accessible, the Sept Îles Archipelago offers visitors the opportunity to immerse themselves in a unique maritime environment. Grande-Basque Island welcomes hikers and campers; you can also participate in interpretive activities led by a naturalist guide. Explore the archipelago by Zodiac or sea kayak or go scuba diving to the wrecks of ships stranded on the nearby shoals.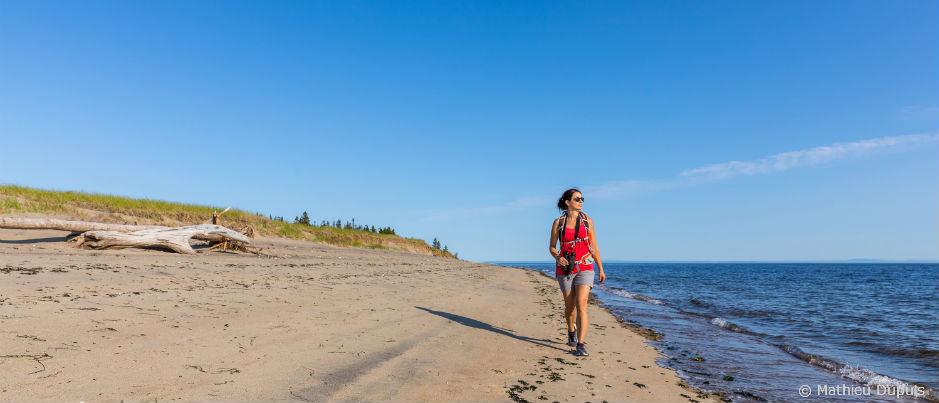 At Parc Nature de Pointe-aux-Outardes, you can take part in a guided tour through the various ecosystems that make up this long strip of land bordered by beaches that advances into the sea. You'll be charmed by the immense salt marsh in the nature park as well as the enchanting Bird Garden. To extend your adventure, spend a night (or more!) in a giant birdhouse and wake up to the sounds of chirping birds.
Culture and discoveries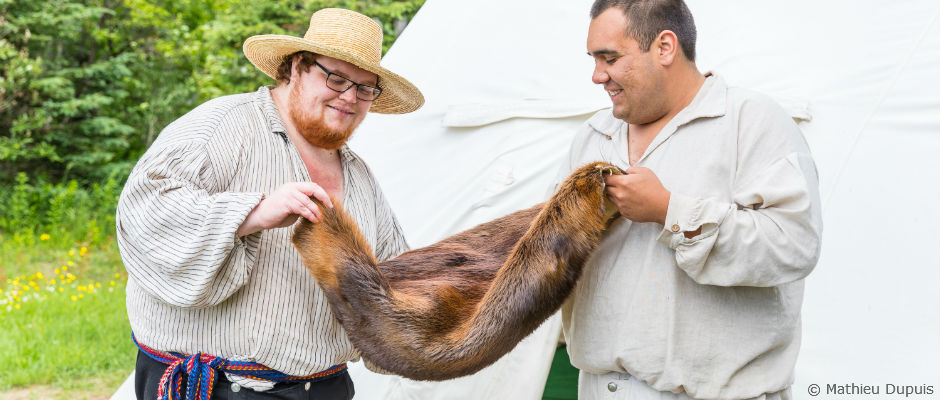 Côte-Nord was originally Innu territory. Much of the fur trade of yesteryear was based on the expertise of this Indigenous tribe, which is still a vibrant community. If your trip doesn't happen to coincide with festivities such as the Pessamit or Essipit powwows, you can also learn more about this community by visiting interpretation centres. The Chauvin Trading Post in Tadoussac and the Old Trading Post in Sept-Îles both document the fascinating era of the fur trade. The Centre Archéo-Topo in Les Bergeronnes reveals aspects of Indigenous life before the arrival of Europeans thanks to archaeological finds.
When you slow down and take your time while on vacation in Côte-Nord, you can immerse yourself in the maritime culture that played such a crucial role in the history of this continent. In the past, it was necessary to "tame" the St. Lawrence, which is such an important waterway and yet was so dangerous to navigate. This is still evident today in the lighthouses that dot the headlands. Be sure to stop to visit these human-made structures that face the endless sea.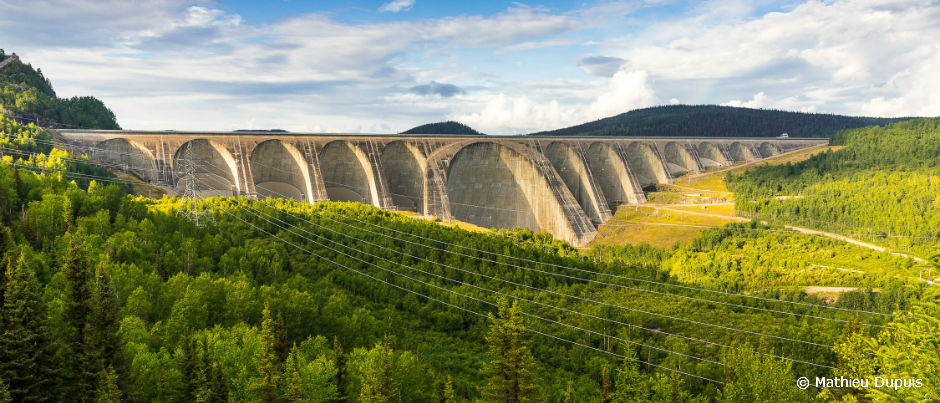 The Manic-2 and Manic-5 hydroelectric dams as well as the Romaine-1 generating station are other human-made structures that are worth visiting. In addition to admiring these giants of civil engineering, you can discover a fascinating slice of Québec history!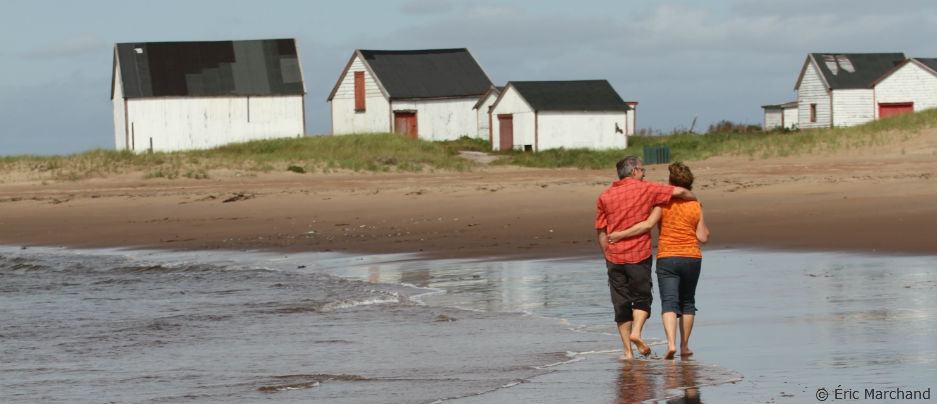 A completely different history is told in the village of Natashquan, where famous poet and singer/songwriter Gilles Vigneault was born. On site, you can admire the simple beauty of Les Galets, a heritage site made up of old fishing warehouses huddled on a rocky outcrop by the sea.
A trip to Côte-Nord would not be complete without a taste of local boreal flavours and seafood! There's nothing like savouring fresh products purchased from a fish market, discovering cloudberries prepared in a variety of ways or enjoying a tasty craft beer at the St-Pancrace microbrewery. And to take a little piece of Côte-Nord home with you, all you have to do is visit local artists and artisans! They offer a wide selection of creations of all kinds, from the 100% natural soaps made by the Borale Soap Factory to Innu arts and crafts.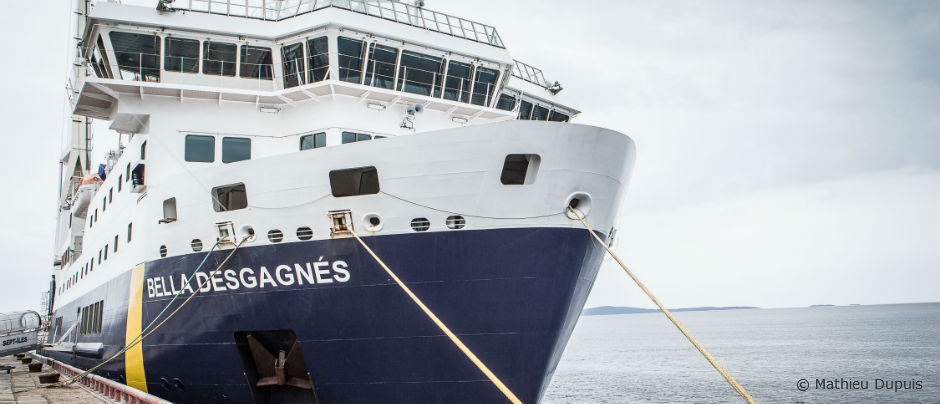 Want to experience Côte-Nord to the fullest? Once you've reached the end of Route 138, the next step is to board the Bella Desgagnés, a cargo-passenger ship that will take you to the Lower North Shore. All the way to Blanc-Sablon, you can have your fill of breathtaking natural beauty, exciting bird and whale sightings, stunning northern lights as well as new faces and new friendships. The ship stops in all the villages along the Lower North Shore to offload and pick up goods, which provides multiple opportunities to explore these remote communities.
Enjoy your vacation in Côte-Nord!
If you liked this article, you might also like...