The

Québec maritime Blog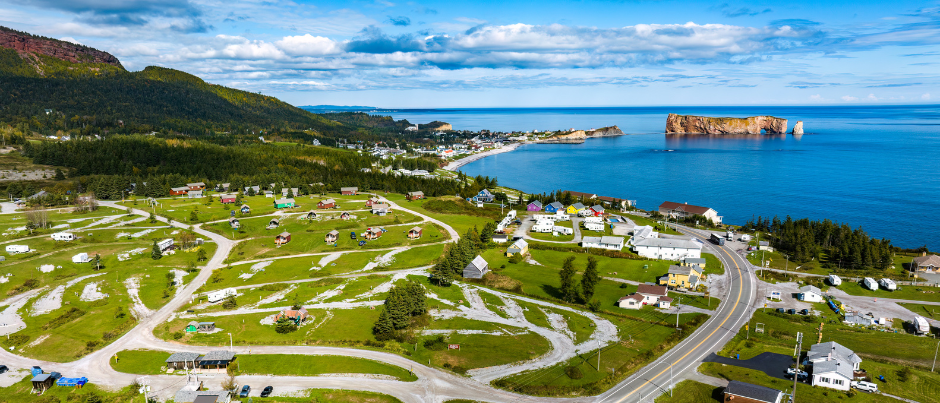 Percé, Gaspésie
Sébastien St-Jean
En Route to the Le Rocher-Percé Sector
The Route du Rocher-Percé is a scenic drive in Gaspésie that runs through the towns of Port-Daniel–Gascons, Chandler, Grande-Rivière, Sainte-Thérèse-de-Gaspé and Percé, which is home to world-famous Percé Rock. An iconic natural landmark, this awe-inspiring rock formation is one of the most amazing natural phenomena in the world—seeing it will undoubtedly be one of the highlights of your road trip in this region!
When to go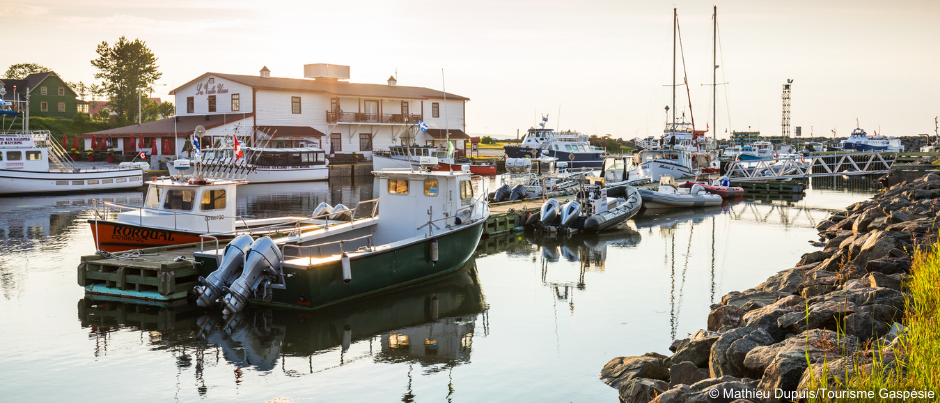 To discover this unique area at your leisure, plan a visit in June. Given how far you'll have to travel to get there and how many attractions there are to see, you'll want to spend more than a day or two in this area to make the most of your visit.
What to see and do
Offering both natural and cultural attractions, the Route du Rocher-Percé will delight you with over 100 activities (in French only).
For outdoor enthusiasts
For culture and history buffs
Distilleries and microbreweries: Enjoy local spirits and craft beers by visiting distilleries and microbreweries in the area. If you're a hops fan, you'll want to try the unique beers made by the Brett & Sauvage nanobrewery, which are brewed using wild native yeasts or spontaneous fermentation.
Artisans' shops and studios: All along the Route du Rocher-Percé, you'll find shops and studios offering locally made handicrafts including jewellery, decorative objects, clothing and sculptures. Meet the artisans to learn more about their work and their passion for their craft!
Cod fishing history: Cod fishing is at the heart of the history of Gaspésie and remains an integral part of the region's cultural identity. Learn more about the fascinating history of this fishery at Parc national de l'Île-Bonaventure-et-du-Rocher-Percé and Parc du Bourg de Pabos, both of which offer instructive guided tours.
Where to stay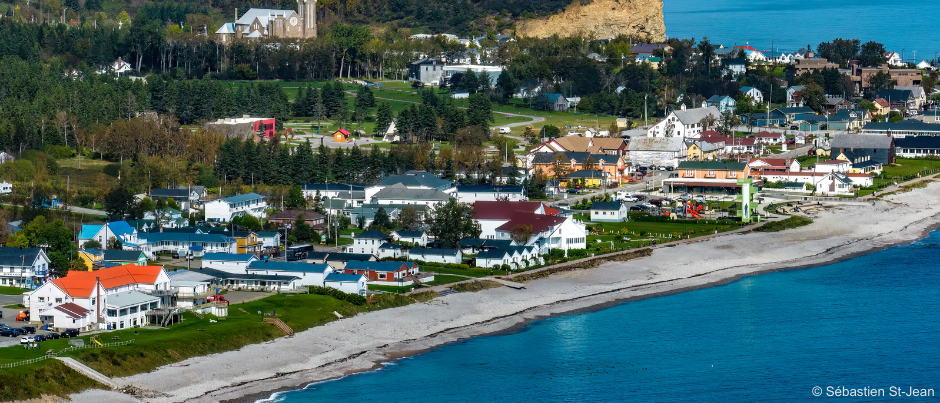 The five towns in this sector (Port-Daniel–Gascons, Chandler, Grande-Rivière, Sainte-Thérèse-de-Gaspé and Percé) all offer lodging options that will let you escape the pressures of everyday life while immersing you in the natural beauty of this area. Whether you'd like to admire a breathtaking view of Percé Rock every morning or sleep deeply at the heart of the Gaspé Peninsula, there's something for everyone in the Rocher-Percé sector. Camping enthusiasts can stay in Chandler, at Parc du Bourg de Pabos, which offers tent and RV sites as well as a glamping experience in one of their five trailers. If you're looking for a affordable room in a practical location, opt for Hôtel-Motel Fleur de Lys, which is in the centre of Percé, within walking distance of the village's many attractions. Nearby, you can also camp in the wooded areas of the Percé UNESCO Global Geopark in a tent, trailer or RV. For added comfort and convenience, the geopark also offers glamping units. Whatever you choose, be sure to book early to avoid disappointment.
Where to eat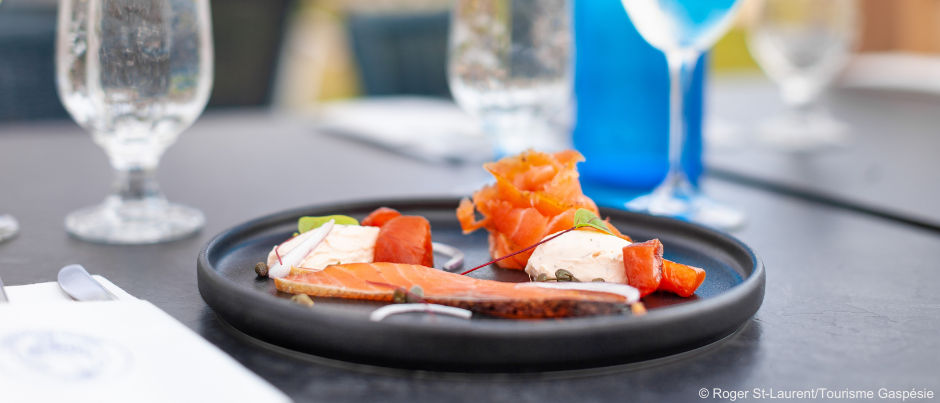 The fishing season is in full swing in Gaspésie in June, making this a great time of year to savour an abundance of local seafood. This region is known for its lobster and crab, both of which have tender flesh and a delicate flavour. The area's fine restaurants also feature fresh and locally processed fish and other types of seafood (including oysters, scallops and mussels) on their menus. If you're a seafood lover, you'll definitely want to eat at La Maison du Pêcheur in Percé!
How to get there and get around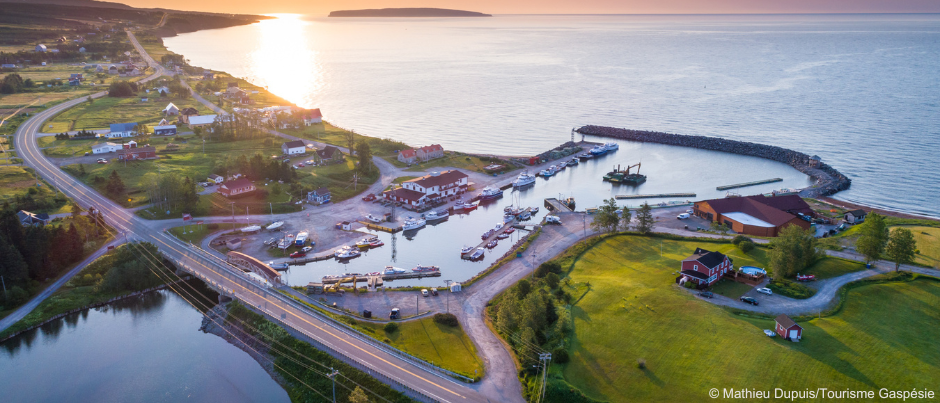 To get to this amazing sector by car, just head east along Route 132. Be sure to follow the road signs towards Amqui when you reach Sainte-Flavie or Mont-Joli. Port-Daniel–Gascons is 900 km (560 mi.) from Montréal or 675 km (420 mi.) from Québec City and marks the beginning of your exploration of this sector's sea and mountain landscapes. This road trip is sure to be a memorable one!
Start planning your trip along the Route du Rocher-Percé today!
If you liked this article, you might also like...