The

Québec maritime Blog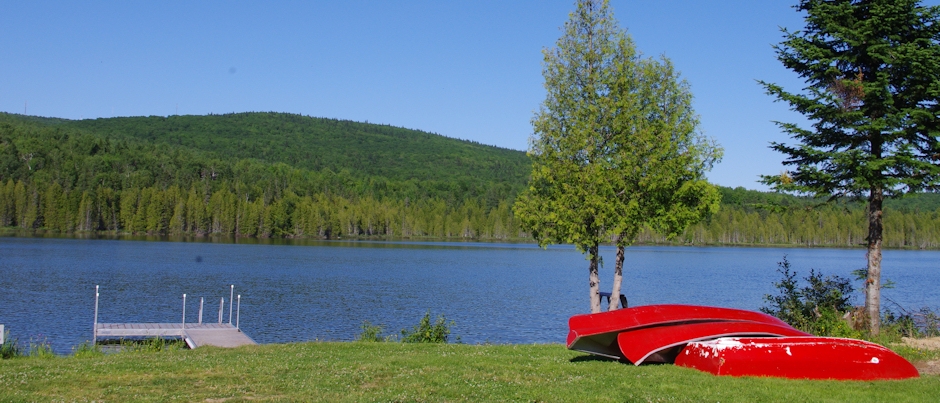 Éric Gagné: For Love of Land and Forest
Éric Gagné is well known in the tourism industry in Bas-Saint-Laurent. He and his partner Chantal Vallée own Domaine Valga, a vacation site in Saint-Gabriel-de-Rimouski. The large property includes Eastern Québec's largest log inn and a thrilling treetop adventure park.
Le Québec maritime (LQM): You're not originally from Bas-Saint-Laurent. How long have you lived here?
Éric Gagné (EG): I'm from the Saguenay–Lac-Saint-Jean region, but I've lived in Bas-Saint-Laurent since 1980.
LQM: Why did you choose to move to this region and stay here?
EG: I was working in the forestry industry, so I first came to the Rimouski area for work.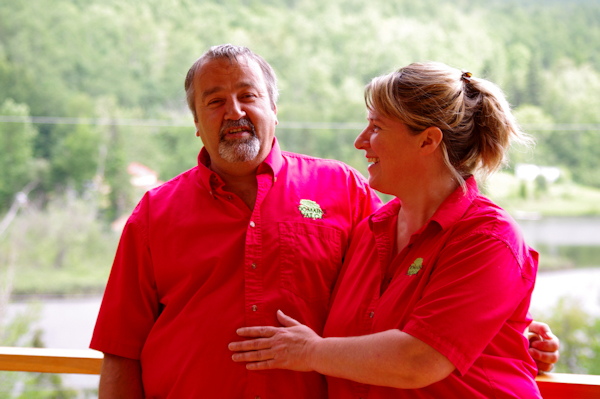 LQM: Tell us about your work at Domaine Valga.
EG: In 2002, Chantal and I bought Domaine Valga, which is located in an old-growth maple grove. We built the inn and opened in 2004. In 2007, we added the Forêt de Maître Corbeau, an adventure park with treetop challenges and zip lines, which is accessible to visitors of all ages. It's a family business—my children also work with us.
LQM: What do you like the most about meeting and interacting with tourists?
EG: I have a great thirst for knowledge, so I enjoy meeting tourists because they share their knowledge, experience and daily lives with me. I like finding out about them and what they're doing, whether they're doctors, florists or anything else. In return, I share stories about my life... I'm often asked whether I get tired of telling my stories over and over again and the answer is no!
LQM: Do you have a special place in your region where you go to relax?
EG: I don't have to travel very far! I go out on my land to chop wood, hunt or fish.
LQM: Name another tourism organization from your region or another maritime region of Québec that you admire and tell us why.
EG: I admire what the people at the Canyon des Portes de l'Enfer are doing. They have similar issues to us since they're also far from the main roads, but they work tirelessly to stand out and offer new attractions to draw more people to them... And it works!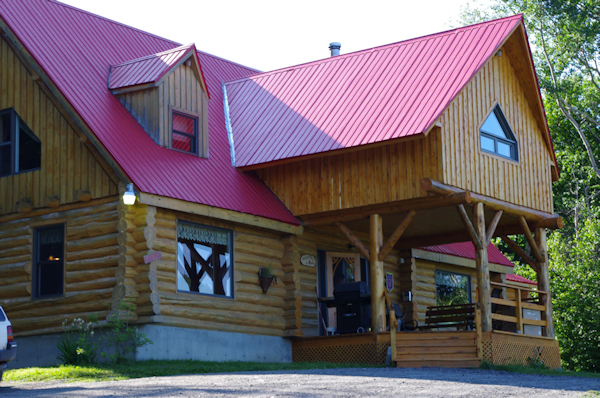 LQM: Do you prefer the land or the sea?
EG: The land because it's solid under my feet, it's concrete.
LQM: Sunrise or sunset?
EG: Sunrise. It's the beginning of a new day, when you start doing all the things you need to do. I like keeping busy!
LQM: Summer or winter?
EG: Winter, for the activities and the cooler weather.
LQM: If you were an animal from the maritime regions of Québec, which one would you be and why?
EG: A beaver. When you think about it, our daily lives are very similar: we chop down trees, build, live in the forest...
LQM: Name a gourmet pleasure from your region.
EG: Seafood, which is so plentiful here.
LQM: Name another maritime region of Québec that you love and tell us why. If you haven't visited any, tell us which one you'd like to visit and why.
EG: Gaspésie, because it resembles Bas-Saint-Laurent and the local tourism stakeholders have similar experiences to ours. I admire what the people in that region are doing at the tourism level.

The next time you visit Bas-Saint-Laurent, make a small detour to Domaine Valga, if only for a few hours. I bet you'll want to stay for a few days!
If you liked this article, you might also like...