The

Québec maritime Blog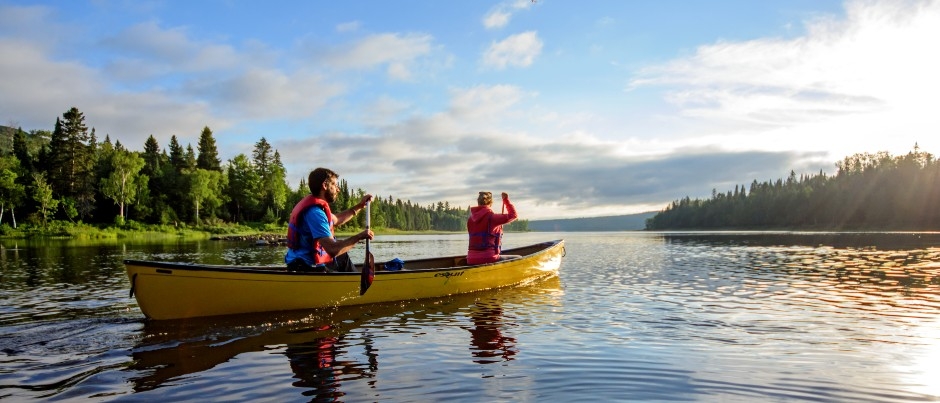 Something for Everyone: Outdoor Activities in Bas-Saint-Laurent
The region of Bas-Saint-Laurent offers a diversity of natural environments, including 190 kilometres (120 miles) of coastline, immense forests, ancient mountains, majestic lakes and mysterious islands. As you can imagine, this means there are numerous possibilities for outdoor activities. Here are a few suggestions to help you enjoy the great outdoors in a region full of picturesque landscapes.
Témiscouata sector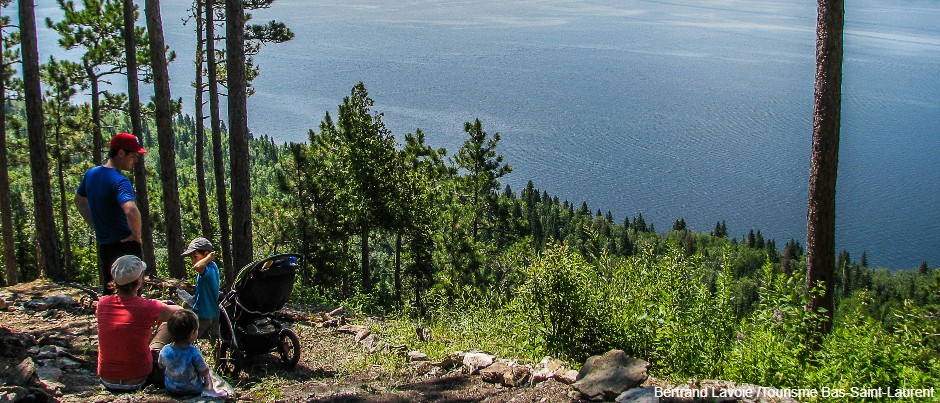 The Témiscouata sector is also home to one of the parks to the
Parcs Québec network
,
Parc national du Lac-Témiscouata
. Located alongside Lake Témiscouata, this park combines nature and history. There are nearly 7 kilometres (4 miles) of
cycling
trails and over 30 kilometres (20 miles) of
hiking
trails, including the
National
Trail.
Kayaking
and
canoeing
are also possible. If you're feeling particularly adventurous, you can even go
canoe camping
. History buffs will want to visit the
Garden of Memories
and participate in
archeological activities
.
Rivière-du-Loup sector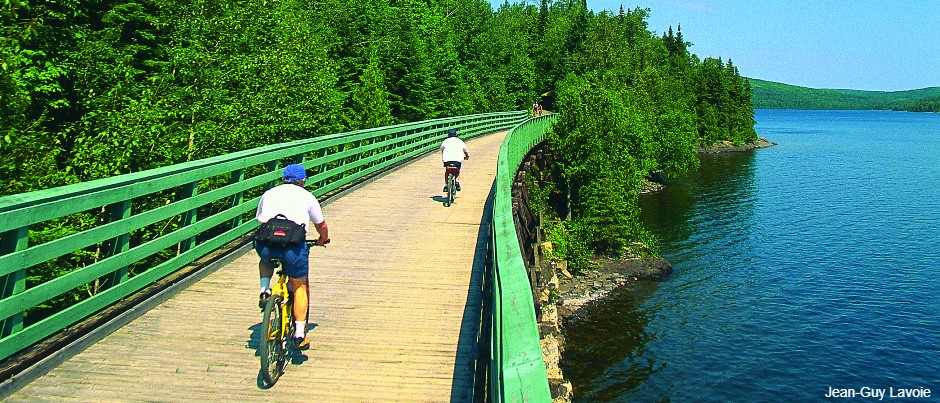 Although its name might give you the impression that it's only located in the
Témiscouata
region, the
Petit-Témis Linear Park (north section)
is also accessible from
Rivière-du-Loup
.
From there, a
70-kilometre (45-mile) trail
along an old railroad bed will take you all the way to
Cabano
. The trail is reserved for cyclists and hikers and runs along rivers and through a forest. As you explore the Petit Témis, you will come across several rest stops, three
wilderness campgrounds
and a small restaurant, the Café de la Station, which also provides boxed lunches. The north section is patrolled throughout the summer and is level enough to be accessible to all.
Are you looking for an oasis of peace and nature in the middle of the city? This is exactly what
Parc des Chutes de Rivière-du-Loup
offers. Explore the 10 kilometres (6 miles) of
hiking trails
and cross the two footbridges over the river to admire magnificent views. The park's main attraction is its impressive
33-metre (108-foot) waterfall
. And while you're at it, why not pack a picnic lunch inspired by local flavours and enjoy this site even longer? You can also go on a guided tour of the hydroelectric station to find out more about the history of hydro generation in this area.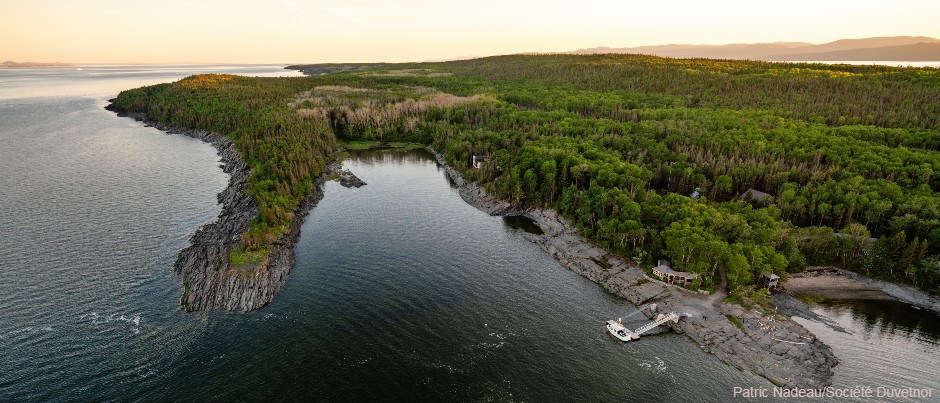 Are you ready for an excursion to the heart of the
St. Lawrence
? Head out to the
Pot à l'Eau-de-Vie (Brandy Pot) Island and Île aux Lièvres (Hare Island)
off
Rivière-du-Loup
. On the agenda: a
sea excursion
,
hiking
on 45 kilometres (30 miles) of trails,
marine wildlife observation
,
bird watching
, a
visit to a lighthouse
and more! To make the most of your visit, I suggest you
spend the night
on one of the islands: on Île aux Lièvres, you can stay in an inn, cottage or campsite; or you can opt for the
Pot à l'Eau-de-Vie Lighthouse
. Be sure to inquire about the various packages available.
Rimouski sector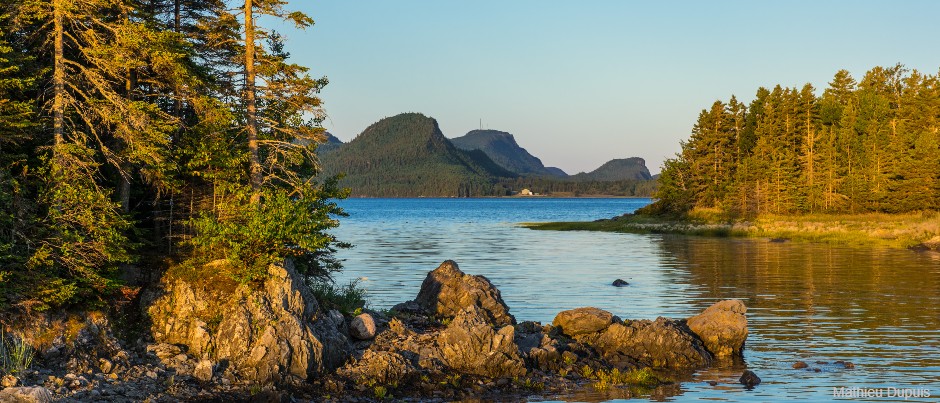 A few kilometres before
Rimouski
, you will arrive at
Parc national du Bic
. Nestled between the
sea
and the
mountains
, this coastal park invites you to discover its capes, bays, islands, forests and meadows via a multitude of activities. Those who are more adventurous will enjoy exploring the
15 kilometres (9 miles) of cycling trails
or the
25 kilometres (16 miles) of hiking trails
; they can also
paddle
around the islands. If you're feeling more contemplative, you can observe rare plants and several animal species, including
seals
,
white-tailed deer
,
seabirds
and
birds of prey
. To find out more about this natural environment, be sure to chat with the naturalist park wardens on site.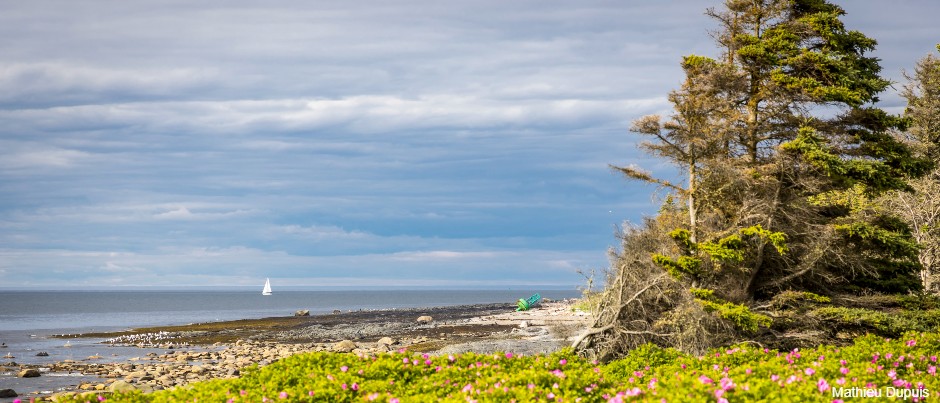 Located off the coast of
Rimouski
,
Saint-Barnabé Island
gives you the opportunity to take a break from the fast pace of urban life while enjoying a unique view of the city. Inhabited in the 18th century by a hermit named Toussaint Cartier, this island now offers 20 kilometres (12 miles) of
hiking trails
and is an ideal location to observe
seals
and over
70 species of
birds
. You can also spend the night on the island in one of 12 campsites. Dry toilets, non-drinking water and a communal shelter are available on site. Does this sound like an adventure for you?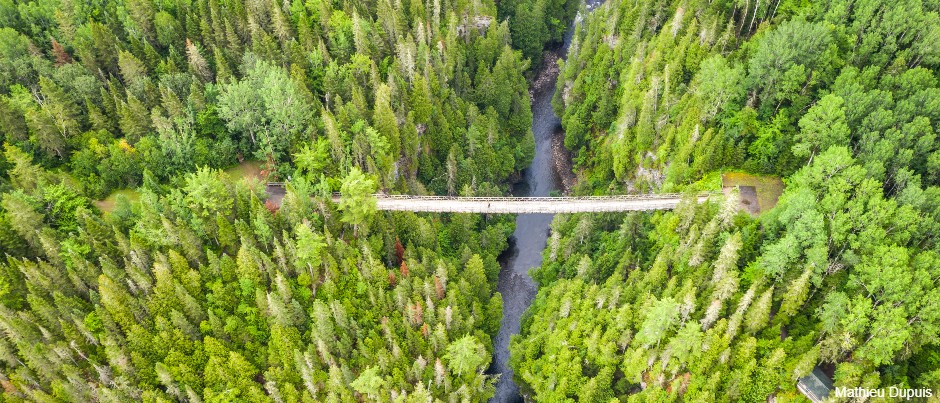 About 30 kilometres (20 miles) south of the city, in Saint-Narcisse-de-Rimouski, the Canyon des Portes de l'Enfer is a unique and spectacular site that includes narrow rock walls up to 90 metres (295 feet) high, 20-metre (65-foot) waterfalls, a network of hiking trails through the forest, the highest footbridge in the province (63 metres / 207 feet) and a 300-step staircase that will take you down to the river (and that you'll have to climb all the way back up!). For less strenuous family-friendly activities, enjoy Les Portes d'Oniria, an enchanted trail, and a geocaching treasure hunt challenge. You also won't want to miss the tribute to the log drivers of old.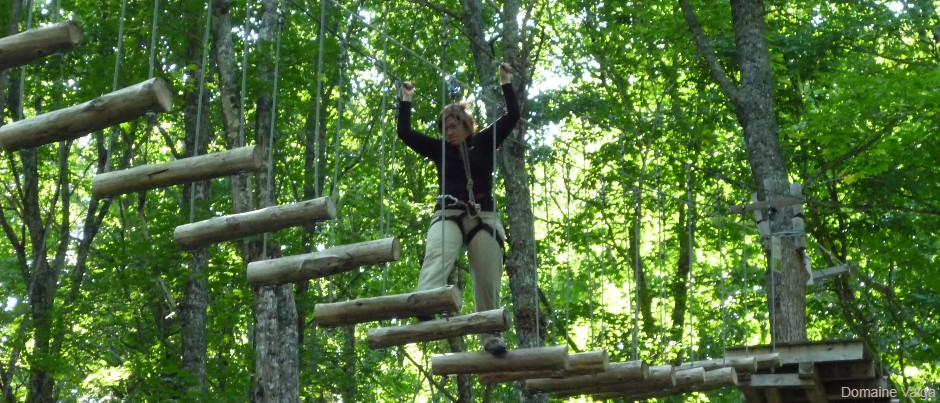 Also just outside the city, in
Saint-Gabriel-de-Rimouski
,
Domaine Valga
invites you to discover the heart of an old-growth forest via its
aerial park
(called
Forêt de Maître Corbeau
). Try out some of the
94 treetop challenges
(including zip lines) available at six different levels of difficulty. This is a thrilling experience for adventurers of all ages!
Canoeing
,
kayaking
,
swimming
and
hiking
are also offered, as are
ATV
and
mountain bike
trails. Finally, don't miss the opportunity to spend the night in
Eastern Québec's largest log inn
! You can also stay in a fully-equipped cottage.
As you can see, there's no lack of enjoyable outdoor activities to choose from in Bas-Saint-Laurent! All you have to do now is decide what appeals to you the most and enjoy the fresh air in our region!
If you liked this article, you might also like...