The

Québec maritime Blog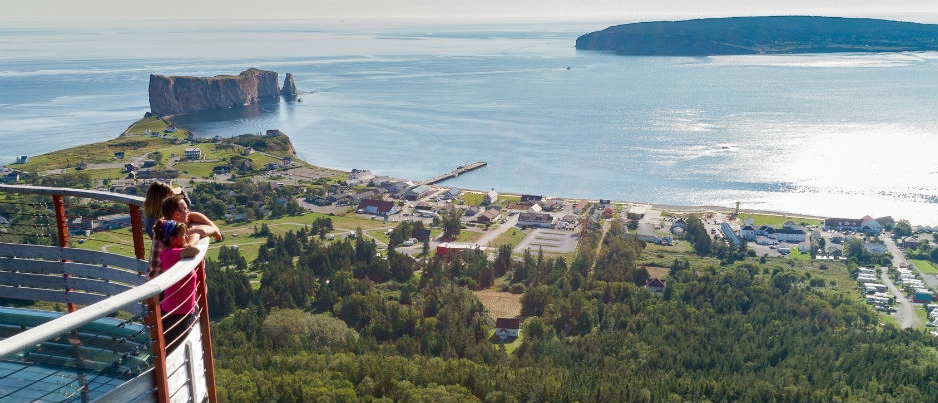 Percé UNESCO Global Geopark
Nadeau Julien, créateurs de contenu
Everything You Need to Know to Plan a Trip to Gaspésie
Are you planning a trip to Gaspésie—a region of spectacular landscapes, abundant wildlife, vibrant cultural activities, residents whose joie de vivre is contagious, and many talented artisans? In other words, get ready for a vacation that is going to engage all your senses!
Here are a few tips and suggestions to help you plan a memorable trip.
How to get there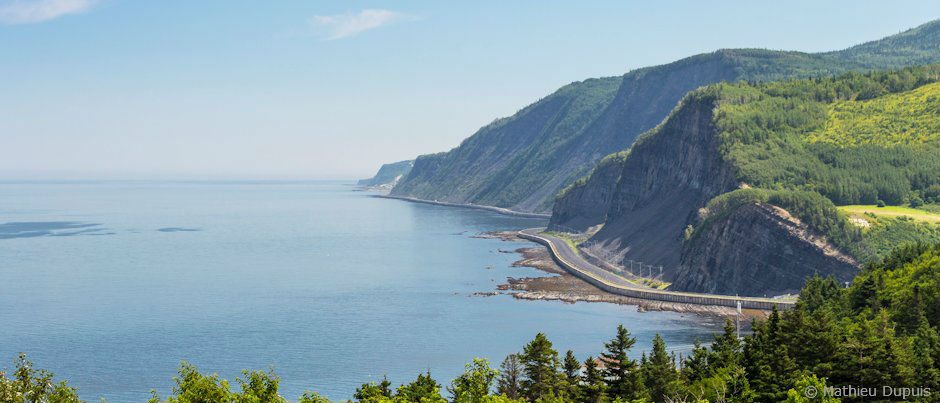 Route 132, which takes you around the majestic Gaspé Peninsula, is one of the main draws to this region. Also known as the Bas-Saint-Laurent – Gaspésie Tour, this road runs along the coast between the sea and the mountains, and through many picturesque villages. Gaspésie has also been recognized by National Geographic Traveler as one of Canada's 50 Places of a Lifetime, while the Michelin Green Guide has given it three stars—high praise that is well earned, as you will see!
Nature's playground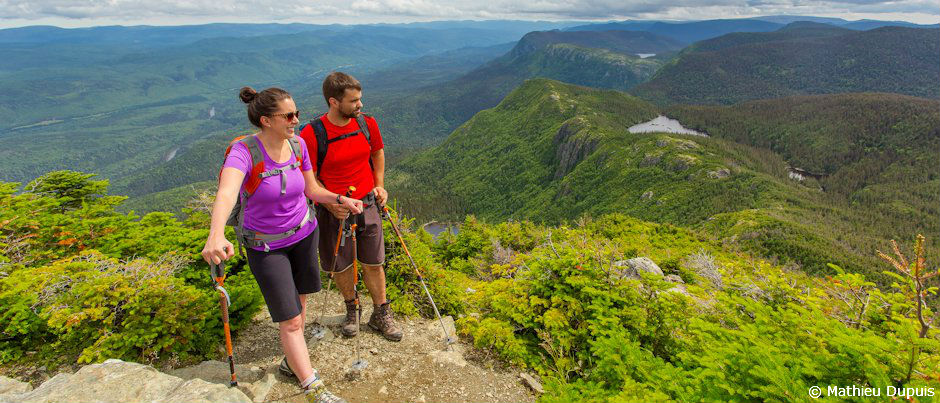 Whether on land, at sea or on a river, a wide variety of activities are offered in Gaspésie so you can fully appreciate the region's many natural attractions.
Parc national de la Gaspésie, located in the heart of the region, boasts a network of varied and spectacular trails. There is definitely one that suits your needs, whether you are planning a one-hour walk or a weeklong trek, and whether you want to reach mountaintops or meander along magnificent lakes and rivers. The trail that crosses the whole park is part of the Québec segment of the International Appalachian Trail (IAT), which runs from the Matapédia Valley all the way to Forillon at the tip of the Gaspé Peninsula. Trekkers, take note: you can hike this trail for 1 to 40 days on this trail. In fact, this segment of the IAT is about to become the first long-distance hiking route (GR®) in North America.
There are awesome hiking opportunities at the Percé UNESCO Global Geopark, where you can also learn about the geological evolution of the whole region and climb to a suspended glass walkway for an incredible view of Percé Rock.
In Chandler, Nova Lumina has a unique experience in store for you: a 1.5-km seaside night walk!
At the tip of the peninsula, Forillon National Park also offers fantastic trails and is the perfect setting for a number of maritime activities. Go sea kayaking with Cap Aventure to observe seals—they may even come right up to you!—or enjoy a whale-watching cruise with Croisières Baie de Gaspé.
Parc national de l'Île-Bonaventure-et-du-Rocher-Percé is probably Gaspésie's most famous natural attraction. You are sure to be impressed by Percé Rock, which dominates the landscape, and by the world's most accessible northern gannet colony on Bonaventure Island and the stunning scenery found in this unique park. Croisières Julien Cloutier and Les Bateliers de Percé both offer excursions to the island to observe the gannets as well as the whales living in this area.
Gaspésie is also home to many spectacular rivers that are great for canoeing or kayaking. Don't miss this opportunity to go on a guided canoeing excursion down the Bonaventure River with Cime Aventure (in the Chaleur Bay area) or enjoy an exciting kayaking adventure on the Cap-Chat River with Valmont Plein Air (in Haute-Gaspésie). In the Matapedia Valley, you can go canoeing, kayaking and snorkelling with Nature Aventure on the Matapédia River. And anglers will be thrilled to know that the region also boasts several world-class salmon rivers.
Among the sporting events not to be missed: Raid international Gaspésie and TDLG on Foot (or on skis).
Culture and heritage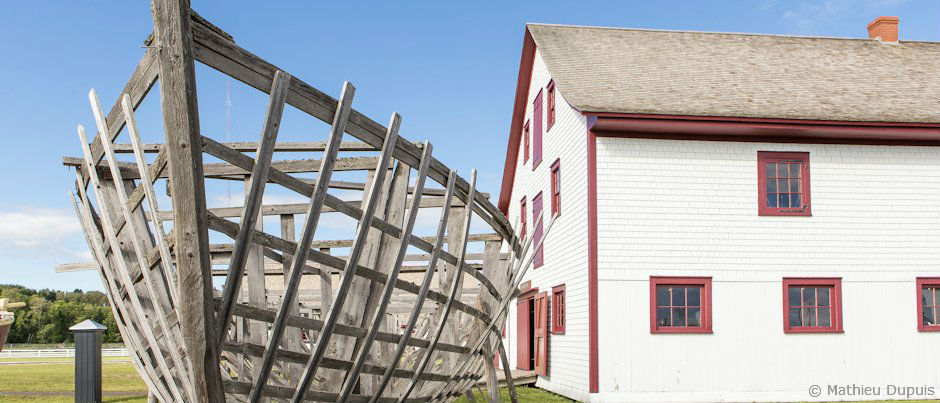 The Gaspé Peninsula is dotted with numerous museums and interpretation sites. Take the time to visit them to learn more about this region's cultural and natural heritage. Here are a few worth seeing:
The Magasin Général Historique Authentique 1928, an authentic old-time general store in L'Anse-à-Beaufils, will also take you back in time while interpreters in period costume entertain you with humorous anecdotes about local history at the turn of the 20th century.
If you are interested in natural heritage, Exploramer, a science museum focusing on the marine environment in Sainte-Anne-des-Monts, is the place to go to learn about marine wildlife and the close ties that human communities have with these animals. You can also visit the Bioparc de la Gaspésie, in Bonaventure, to learn all the secrets of about 40 wildlife species found in the forests of Gaspésie. Both of these sites are popular for the whole family. Another site worth visiting is Parc national de Miguasha, a recognized UNESCO World Heritage Site that is home to a unique fossil-rich cliff.
Here are some other interpretation sites, which focus on the region's industrial and maritime heritage: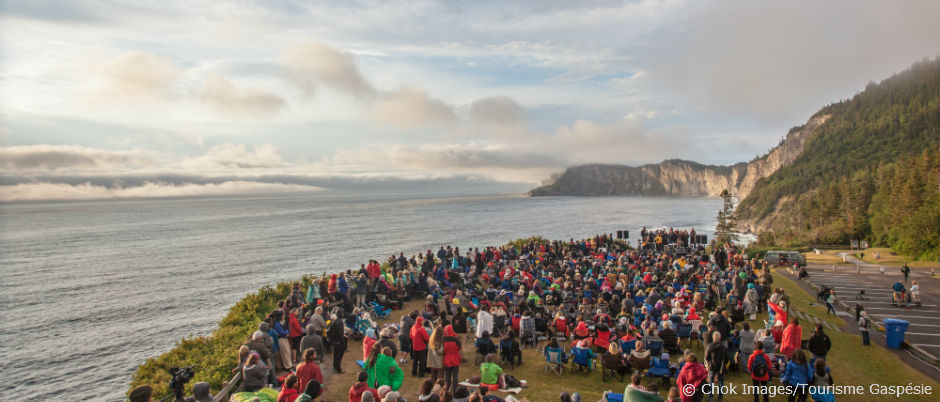 Music is also very important in Gaspésie, which is the birthplace of several singer-songwriters and musicians whose reputations extend throughout the province and even internationally. It should come as no surprise then that the Petite-Vallée Song Festival is hosted every year by the Village en chanson de Petite-Vallée. For one week in late June, up-and-coming artists can train with professionals, while the public is given a golden opportunity to watch these musicians perform live. Do not miss Festival Musique du Bout du Monde either, with its ten days of festivities, over 200 artists, a lot of music, but also dancing, theatre and street art performances! And if you visit Carleton-sur-Mer in the fall, you can dance to the sound of traditional music during Festival La Virée!
Artisans: Expect the unexpected!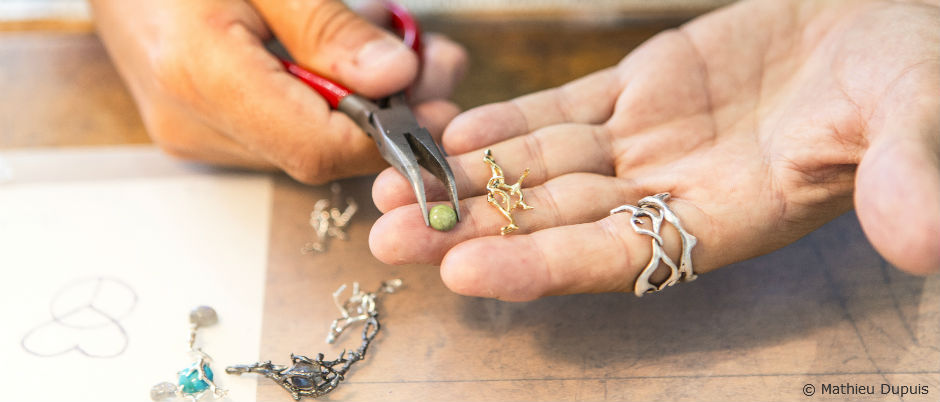 Many local painters have immortalized the colours of Gaspésie as well as the region's vast and picturesque landscapes. Browse the many art galleries in Percé or follow the Gaspé Visual Arts and Fine Crafts Tour to appreciate all the talent found in this region and maybe even take home a unique and timeless souvenir.
Your taste buds are also in for a treat during your stay in Gaspésie. Did you know that it's possible to make wine and liquor from strawberries? The owners of Ferme Bourdages Tradition, a fruit and vegetable farm, produce several unique alcoholic beverages from their strawberries as well as many delicious homemade products. Be sure to also try the products from the Reford Gardens, which are made from plants and flowers harvested on site.
Many restaurants in Gaspésie feature local flavours that are sure to delight you. La Maison du Pêcheur in Percé specializes in seafood and offers fresh lobster throughout the season, while Maison William Wakeham offers regional and international gastronomy using fresh local and regional ingredients.
Where to stay in Gaspésie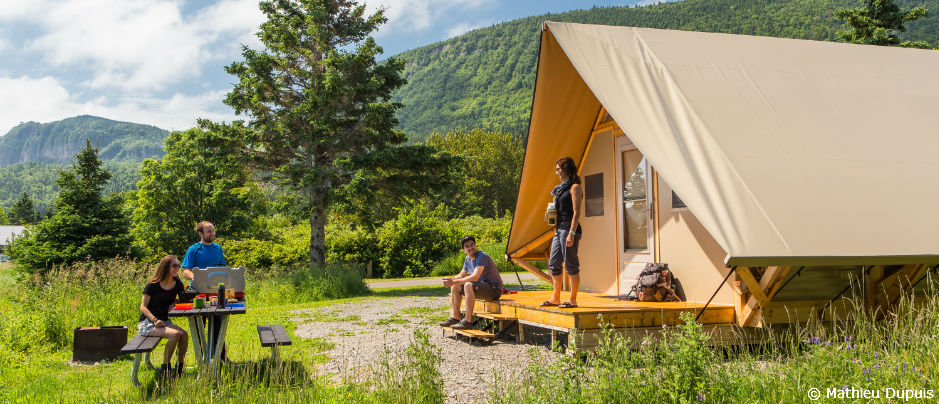 Whether you prefer to commune with nature or to be close to all amenities, Gaspésie offers a multitude of lodging options, from private or park campgrounds to cosy inns and luxury B&Bs, not to mention a wide selection of hotels and motels. Consult our directory to find exactly what you're looking for.
Further adventures
If you want to combine a stay in Gaspésie with a getaway to Côte-Nord, board the Matane–Baie-Comeau/Godbout ferry to cross the St. Lawrence. The trip takes about two hours and will give you a new perspective on these maritime regions.
All this is just a taste of what's in store for you in Gaspésie: there is so much to do in this region. Come and see for yourself all that it has to offer. Start planning your vacation in Gaspésie today!
If you liked this article, you might also like...