The

Québec maritime Blog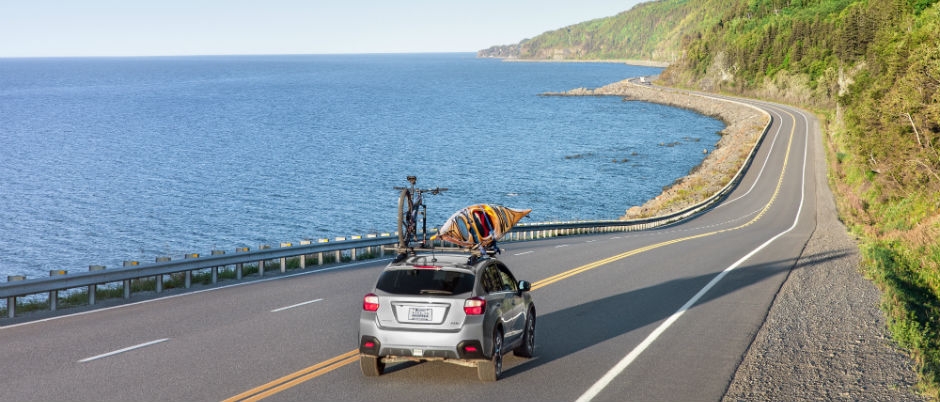 Driving around the Gaspé Peninsula on Route 132 is a classic road trip
Roger St-Laurent/Tourisme Gaspésie
Ideas for Your Vacation in Gaspésie
Driving around the Gaspé Peninsula on Route 132 is a classic road trip, a dream vacation that you know in advance will be unforgettable, in intimate contact with the sea that bathes the 900 kilometres (560 miles) of coastline surrounding this region of warm and friendly people. Your Gaspésie Tour may include some variations depending on your means of transportation: a car will give you the option of exploring any and all roads in the region; the bus will take you around on Route 132; the train leads to Matapédia; and planes land in regional airports throughout the Gaspé Peninsula. If you're coming from Côte-Nord, several ferries can also take you to the south shore of the St. Lawrence.
Home to some of the highest peaks in Québec, emerald-green rivers and varied wildlife, Gaspésie is a jewel that exerts a powerful attraction on curious and adventurous people of all types and ages.
Wildlife
For bird watchers, the entire region is an amazing natural playground! All along the shore, a multitude of ducks appear and disappear with the waves. Eider nurseries are dotted with sleeping males, their beaks tucked into their immaculate plumage. You may spot harlequin ducks at the mouths of rivers—you'll be delighted by the colourful markings of the adult males. Along the cliffs, you may also see bald eagles keeping watch. At the tip of the peninsula, amid the comings and goings of black guillemots, murres and razorbills, you can watch northern gannets torpedo beneath the waves. Be sure to visit their favourite nesting area: Bonaventure Island, next to Percé Rock in Parc national de l'Île-Bonaventure-et-du-Rocher-Percé. The island is home to 116,000 of these birds, which cry and fly around as they nest and fish before your eyes and at your feet. This is a sight you won't want to miss!
On the water, you're very likely to see curious harbour or grey seals pop up their heads. More impressive still are the whales with their noisy blows in pursuit of schools of fish. Cap Aventure, Croisières Baie de Gaspé, Croisières Julien Cloutier and Les Bateliers de Percé all offer whale-watching excursions in this area.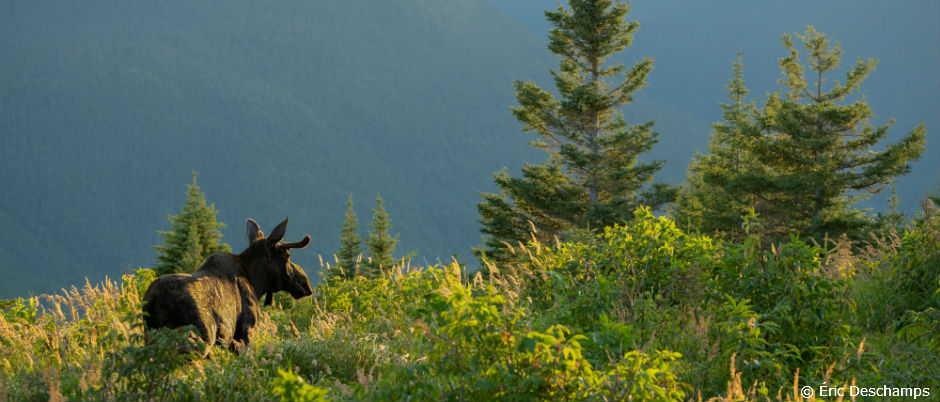 The forest is also a good place to observe wildlife. Trails, rivers and side roads will take you into a kingdom where black bears hide and moose are king.
National parks and natural sites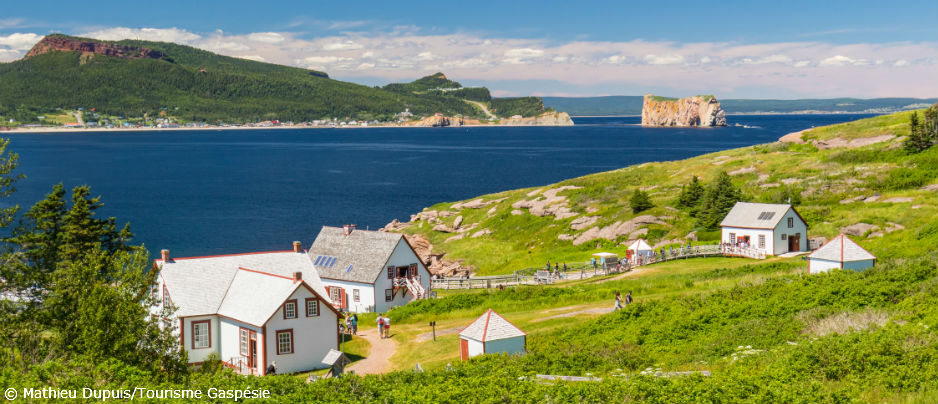 Visiting Bonaventure Island in Parc national de l'Île-Bonaventure-et-du-Rocher-Percé is an opportunity to step back in time: the island once played an important role during the heyday of the cod fishery. While hiking on Chemin-du-Roy, you'll come across historic red and white buildings that once belonged to Jersey Island fishing companies.
A stay at Forillon National Park, in Gaspé, will give you the feeling of being at the edge of the world—it's not for nothing that this area is called Land's End! At the tip of a point that juts out into the sea, the cliffs of Cap Bon-Ami are often obscured by mist. Plan to spend several days here as this magnificent park offers several lodging options and activities: visits to interpretation sites, hiking and even guided scuba diving or kayaking trips, which provide greater contact with the sea.
Parc national de Miguasha in the Chaleur Bay area provides a scientific perspective on the transition from water to land. A visit to this fossil-rich site, which appears on the UNESCO World Heritage List, is the perfect opportunity to enjoy a museum journey to the origins of the world—an experience that will delight visitors of all ages!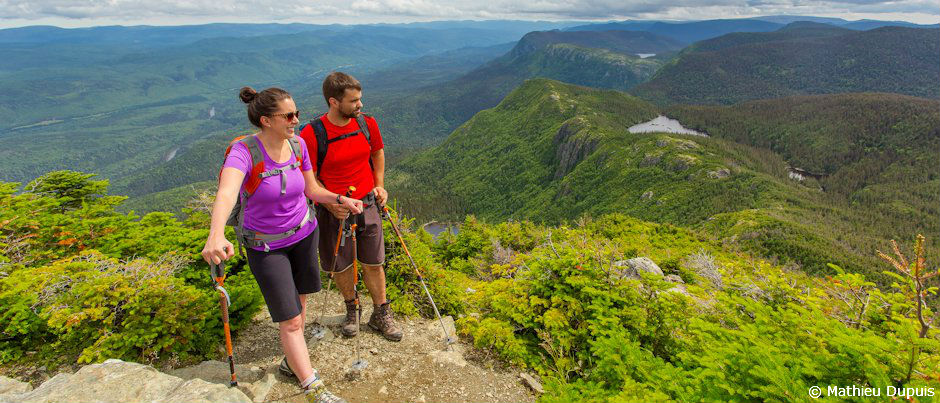 Finally, at the heart of the peninsula, Parc national de la Gaspésie (open year-round) attracts hikers, skiers and canoers, who cherish this spectacular mountain environment. Unique in southern Québec, the peaks of the Chic-Choc Mountains give way to tundra where grouse and caribou roam.
Your immersion in nature in Gaspésie would not be complete without a visit to the new Percé UNESCO Global Geopark, which combines the discovery of geology with thrills and adventures. In Grand-Métis, be sure to stop at the Reford Gardens to enjoy moments of pure delight among some 3000 species and varieties of plants, which are well adapted to the salty air of the St. Lawrence.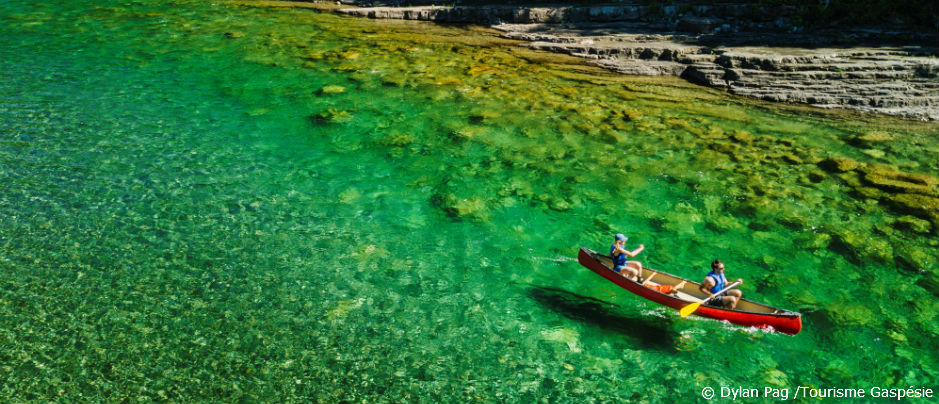 The more adventurous can enjoy exceptional experiences during guided or self-guided river excursions. For example, Nature Aventure and Cime Aventure offer paddling adventures of all kinds on the Matapédia and Bonaventure rivers, respectively. You can take advantage of a range of services, from guided excursions with equipment provided to shuttle services between launch and exit points. Canyoning, which involves swimming and sliding down natural waterslides, is another way to explore the region's waterways. Call on the experienced guides at Griffon Aventure or Eskamer Aventure to fully enjoy this original experience! Recognized as the first long-distance hiking route (GR®) in North America in 2015, the International Appalachian Trail – Québec (IAT-QC) is an extension of the legendary Appalachian Trail, which stretches from Georgia across the Eastern United States all the way to Maine. The IAT-QC crosses the entire Gaspé Peninsula from Matapédia to Forillon, offering many opportunities for hikes on various sections of this 650-km (400-mi.) trail.
Culture and discoveries
While Gaspésie is known as a wilderness destination, local culture and history are also worth discovering. Scattered throughout the region, five museums (Manoir Le Boutillier, Musée de la Gaspésie, Parc du Bourg de Pabos, Site historique national de Paspébiac and Musée Acadien du Québec) invite visitors to discover the region's history through key figures in the form of living portraits. Other interpretation sites, such as lighthouses, provide a wealth of additional information about the region's history.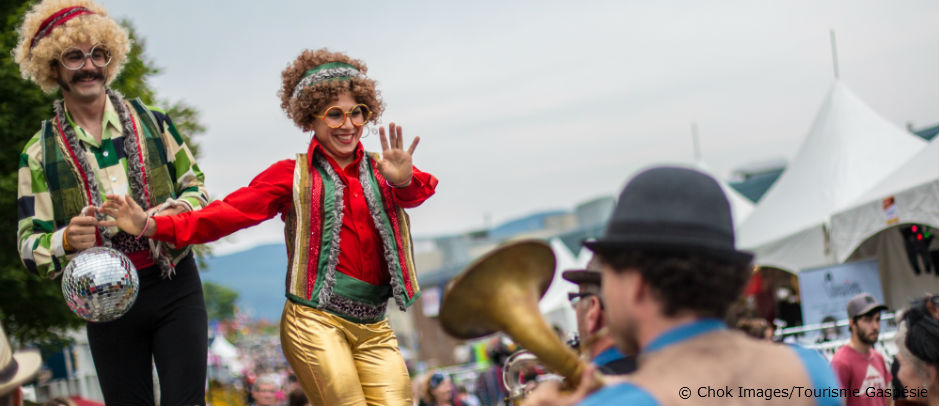 If you're interested in something a little more current, the International Garden Festival showcases innovative contemporary gardens. The Petite-Vallée Song Festival, Festival Musique du Bout du Monde and Festival La Virée all offer opportunities for musical discovery. You're also bound to encounter interesting people during these events! And why not also meet local artists and artisans? They're happy to welcome visitors to their studios and workshops.
Similarly, microbreweries and agricultural producers such as Ferme Bourdages Tradition, which transform locally grown ingredients into delicious treats, open their doors to the public. Although they'll never reveal all their gourmet secrets, they're happy to chat with visitors and will gladly recommend local fish shops or roadside snack bars to travellers. Don't miss this opportunity to sample fish soup, club sandwiches made with lobster or crab, shrimp in the shell, smoked salmon and homemade pies… Yum!
Gaspésie is a cradle of humanity, the land where Jacques Cartier first set foot in 1534 and was welcomed by the Mi'kmaq, where generations of cod fishermen of European descent lived and worked. The region was also a welcoming place for thousands of Acadians who took refuge here after the Expulsion of 1755. Since then, Gaspésie has never stopped attracting salmon anglers, artists of all kinds, outdoor enthusiasts and those in search of authenticity!
Enjoy your vacation in Gaspésie!
If you liked this article, you might also like...