The

Québec maritime Blog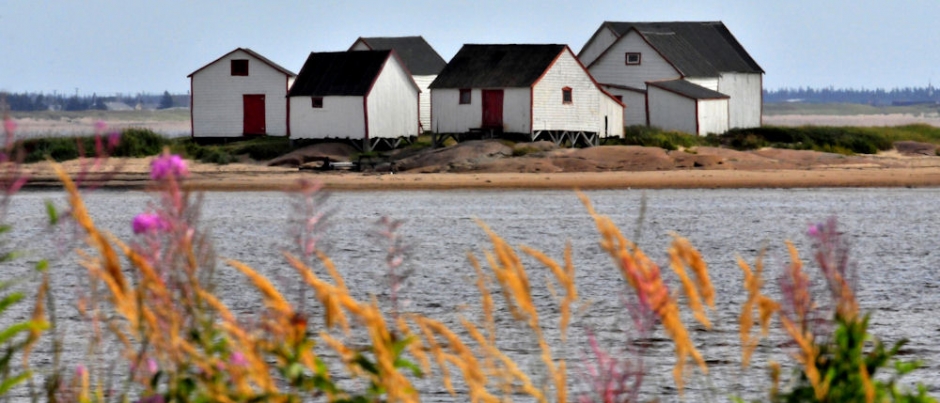 Les Galets heritage site in Natashquan
Marc Loiselle
Explore the Well-Kept Secrets of Côte-Nord – Duplessis
Whenever I hear about Minganie and the Lower North Shore, the first things that come to mind are breathtaking landscapes and nature at its rawest. These areas are much less well known than other areas of Québec, mainly because of their remoteness. Yet they're so different from the rest of the province that they're totally worth the trip!
Voyages CoSte invites you to discover these areas of Côte-Nord during guided or independent tours. These tours are designed to showcase the most beautiful spots in each area. In addition, meeting with local residents during the journey adds a human dimension to your trip. It's important to note that Voyages Coste practises fair trade and sustainable tourism and ensures that all its tours are environmentally friendly and respectful of local populations.
Here's a brief overview of what you might see while travelling in Minganie or the Lower North Shore with Voyages CoSte.
Minganie
The Mingan Archipelago National Park Reserve is a must-see in this area. Some will tell you that as soon as you spot the cliffs and monoliths in this park, you'll hardly believe you're still in Québec!
Mingan Archipelago © Marc Loiselle
Like the Mingan Archipelago, Manitou Falls, the St. John and Aguanish rivers and long sandy beaches will make you fall in love with this area of inexpressible beauty. Many outdoor activities, including hiking and kayaking, will immerse you in the larger-than-life scenery.
Along the way, you'll also find several interpretation sites that chronicle the history of the region, marked mostly by the cod fishery. In the village of Natashquan, you can visit the famous Les Galets heritage site and the Le Bord du Cap interpretation centre (in the Natashquan general store).
Natashquan is also where famous Québec poet and singer/songwriter Gilles Vigneault grew up. Be sure to visit La Vieille École (old school) to learn more about this artist and his songs, many of which were inspired by the history and legends of this part of the country.
Lower North Shore
There are a couple of tour options when travelling around the Lower North Shore: you can visit the area's many remote villages by plane and outboard boat or you can board the MV Bella Desgagnés (Relais Nordik) supply ship and stop in any of the dozen ports along its journey. Either way, you'll meet passionate people who will welcome you with open arms, and you'll be charmed by the various French-speaking, English-speaking and Innu communities you'll visit.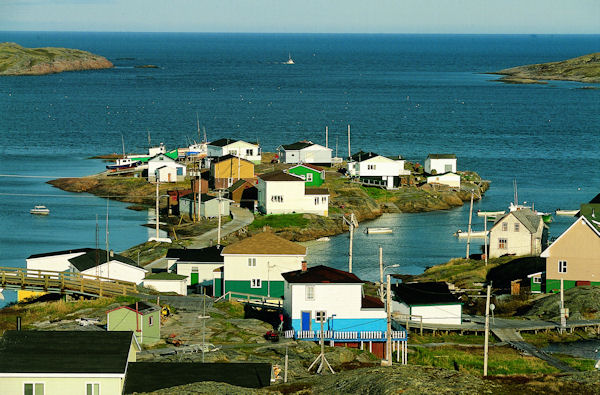 Harrington Harbour © Jean-Pierre Huard
Here are a few tour ideas to inspire you:
A guided tour of Harrington Harbour will open the doors on this village made famous by the Québec film Seducing Doctor Lewis (which is worth seeing, if you haven't already!); this tour includes fantastic stories full of local flavour.
A trip to Tête-à-la-Baleine will introduce you to the island's unusual way of life with a visit to the Jos-Hébert House and Providence Island (where locals spend the summer as of the beginning of the fishing season).
A trip to La Romaine is an opportunity to meet members of one of the last nomadic Innu communities where you can learn about some of their enduring traditions.
Related content:
Visit the Voyages CoSte website for more information about the various tours they offer, which can also include trips to Anticosti Island and Labrador.
Read Rémi Savard's story about his last trip aboard the MV Nordik Express. Although the ship has now been replaced with the MV Bella Desgagnés, the experience remains very similar.
If you liked this article, you might also like...