The

Québec maritime Blog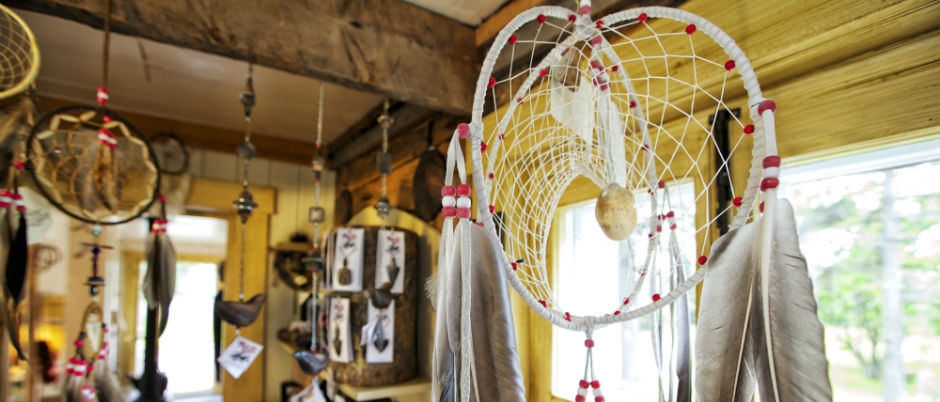 Maison Denis-Launière
Studio du Ruisseau
First Nations People in Bas-Saint-Laurent: Meet the Wolastoqiyik
While driving in Bas-Saint-Laurent, you'll notice many elements that recall the ancestral presence of First Nations peoples in this region. From the names of villages and rivers to legends and tourist attractions, the Wolastoqiyik people significantly contributed to what Bas-Saint-Laurent is today.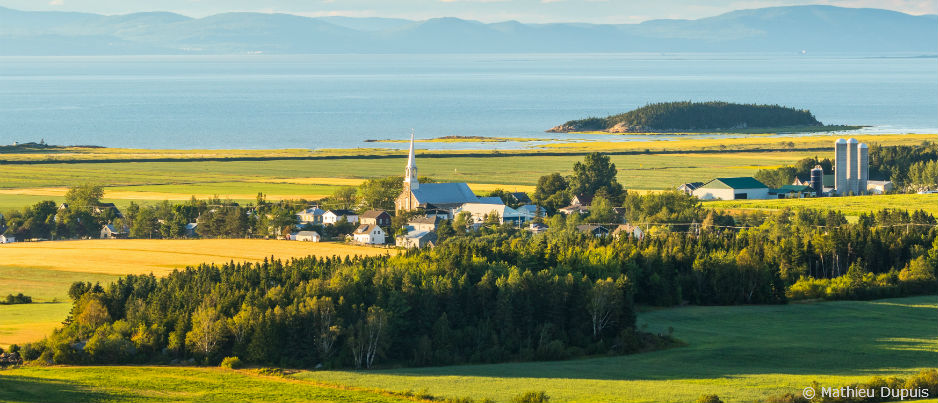 As you enter the region from Québec City, you'll drive through the charming village of Kamouraska, the first of many with an Indigenous name. This is where the first colonists of New France settled in 1694. The name of the village comes from the Mi'gmaq words kamoo, which means "expanse," and askaw, which means "hay" or "bulrush," so Kamouraska means "expanse of bulrushes." It has also been suggested that the name comes from the Algonquin word akamaraska, meaning "there are bulrushes along the water's edge."
Inland, south of Kamouraska, is the village of Pohénégamook, from the Abenaki word ponegamikw, which means "winter camp." A folk legend claims that a monster named Ponik, first seen in 1847, inhabits Lake Pohénégamook. Between 1957 and 1958, open season was declared on the "sea monster," causing it to migrate to another lake located under a mountain and only accessible via a cave at the tip of Lake Pohénégamook, near the Boucanée River. Spend a night by the lake at Pohénégamook Santé Plein Air and you may catch a glimpse of this monster!
Did you know that Bas-Saint-Laurent is home to the second largest lake south of the St. Lawrence? This is Lake Temiscouata (or Cecimiscouata, as it used to be called). Its name come from the Mi'gmaq word timi, meaning "deep," and esgateg or goateg, which means "lake." Several nomadic hunter-fisher-gatherer groups, including the Wolastoqiyik, used this lake as a way of travelling between the St. Lawrence Estuary and the Bay of Fundy, which is located between New Brunswick and Nova Scotia. This lake is now protected by Parc national du Lac-Témiscouata, which offers several activities related to the area's Indigenous heritage, including an excursion in a rabaska, a large family canoe of Wolastoqey origin that can accommodate up to 11 people. Immerse yourself in Wolastoqey culture by learning to light a fire without matches, handling a spear and discovering the rich history of this territory during a walk by the water. Near the lake you'll find 62 archaeological sites that date back nearly 10,000 years! You can also become an archaeologist for a few hours and participate in a dig or learn how to make stone tools as First Nations hunters did.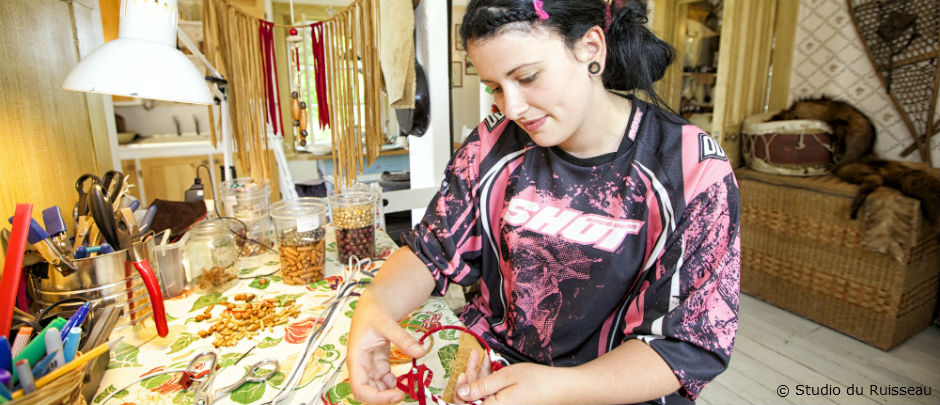 Cacouna, near Rivière-du-Loup, is home to the only Wolastoqey community in Québec. The people call themselves Wolastoqiyik after the Wolastoq River; wolastoq means "beautiful river." The Wolastoqiyik were nomadic, and their way of life was based on hunting, fishing and trading with other First Nations. The name Cacouna comes from the Wolastoqey word kakona, which means "turtle," or from the Innu-aimun word kaku, which means "porcupine." The Cacouna Indian Reserve was established in the 19th century and is no longer permanently inhabited. If you're in the area, be sure to stop in at the Maison Denis-Launière, the oldest house in the community, built in 1891, now home to a craft shop.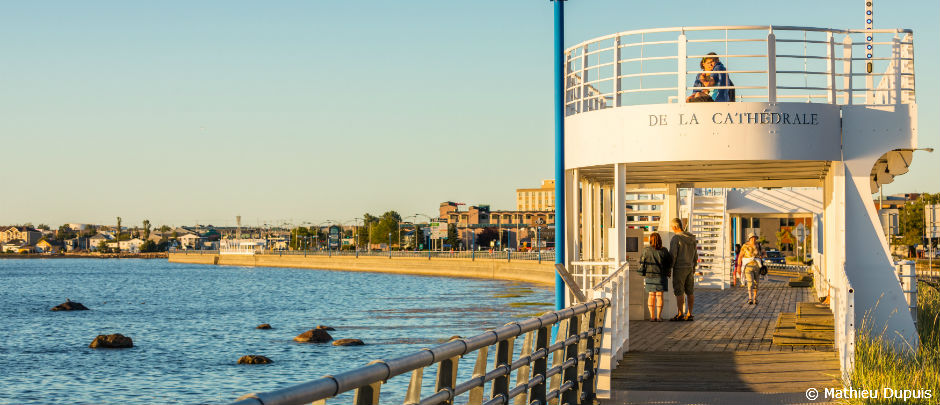 As you head towards Gaspésie, you'll drive through the city of Rimouski, whose name has a Mi'gmaq origin: animousk means "dog" and ki or gi translates as "abode," therefore Rimouski means "dog's abode." This name may refer to the presence of seals, which at the time were known as "sea dogs," or to the river, which the Mi'gmaq called the "Dog River" because it was so difficult to navigate between the mainland and Saint-Barnabé Island at low tide. Nowadays, it's much easier to enjoy excursions to this island!
Now that you know more about the Indigenous heritage of Bas-Saint-Laurent, you can appreciate the contribution of First Nations people even more during your next trip to this region!
---
Note that First Nations peoples in Québec fall into two language families: Algonquian and Iroquoian. The Wolastoqiyik are Algonquian speakers.
Glossary
Abenaki: One of the Algonquian-speaking peoples of northeastern North America; in Québec, they are found in the southern part of the province
Algonquian: One of the most populous and widespread First Nations language groups
Algonquin: An Algonquian-speaking people; most live in southwestern Québec
Innu (once called Montagnais): An Algonquian-speaking people living along the north shore of the St. Lawrence (in Côte-Nord); their language, Innu-aimun, is part of the Cree language group and is unrelated to neighbouring Inuit languages
Mi'gmaq (also spelled Mi'kmaq): An Algonquian-speaking people living on the south shore of the St. Lawrence (in Gaspésie) as well as in the Atlantic provinces
Wolastoqey: Language of the Wolastoqiyik and adjective referring to anything related to this First Nation
Wolastoqiyik (once called Maliseet): An Algonquian-speaking people living along the Saint-Jean (Saint John) River in Québec and New Brunswick
Please note that the translations of terms from Indigenous languages found in this blog post are based on a variety of sources and that other translations or interpretations may exist. Much of the information in this post comes from the Commission de la toponymie du Québec website. Some information was also provided by the Wolastoqiyik Wahsipekuk First Nation website.
If you liked this article, you might also like...