The

Québec maritime Blog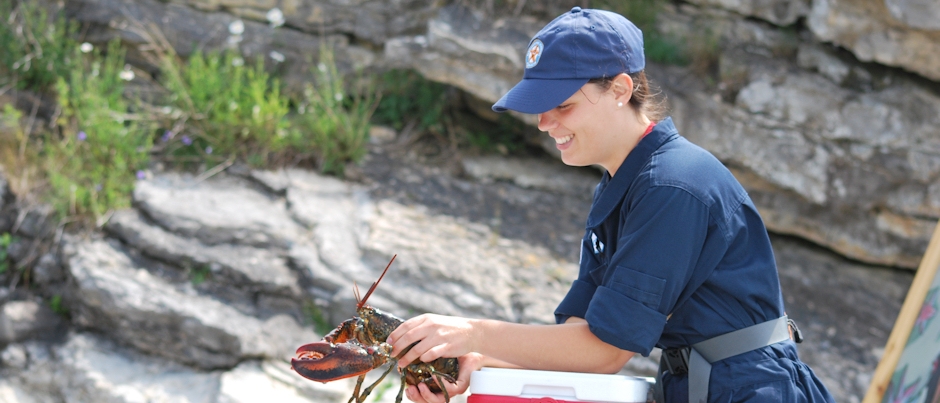 Éric Leblanc / Forillon National Park
Forillon National Park: A Park Worth Xploring with Your Kids!
If you're travelling in Gaspésie with your children this summer, be sure to visit Forillon National Park at the tip of the Gaspé Peninsula. Not only does the park have everything you need for a great family vacation, but it also offers a kids' activity program: Parks Canada Xplorers.
As of June 22, 2013, kids aged 6 to 11 who are visiting Forillon National Park can discover the park in a fun and exciting way. You no longer have to think up activities for your children—the Parks Canada Xplorers program does that for you. Are your children curious, bright and active? Do they like challenges? They'll love the discoveries they'll make thanks to this program!
How to participate
When you arrive at Forillon National Park, your children can pick up a free Xplorers booklet from any of the following locations:
Penouille and L'Anse-au-Griffon visitor centres
Interpretation Centre
Hyman Store
"Curious in nature" stand at Cap-Bon-Ami
Interpretive activity Fort-Péninsule © Serge Ouellet / Parc national Forillon
The Xplorers booklet is filled with fun activities organized according to the length of your stay: half day, full day or multiple days. Your children can participate in a hide-and-seek activity or "find it" bingo. They'll have the opportunity to explore the hidden treasures found on the park's beaches, draw the wildlife they spot on the cliffs or play spy games at Fort Peninsula. Lots of adventures await them in the park!
Once your children have completed the requested number of activities (depending on the length of your stay), they'll be recognized as official Parks Canada Xplorers with a special surprise. Start planning your family vacation to Forillon National Park now!
Reservations
Reserve online at www.reservation.parkscanada.gc.ca.
For more information:
Forillon National Park
122, boulevard de Gaspé
Gaspé (Québec) Canada
G4X 1A9
Toll-free: 1-888-773-8888
www.quebecmaritime.ca/parcforillon
If you liked this article, you might also like...