The

Québec maritime Blog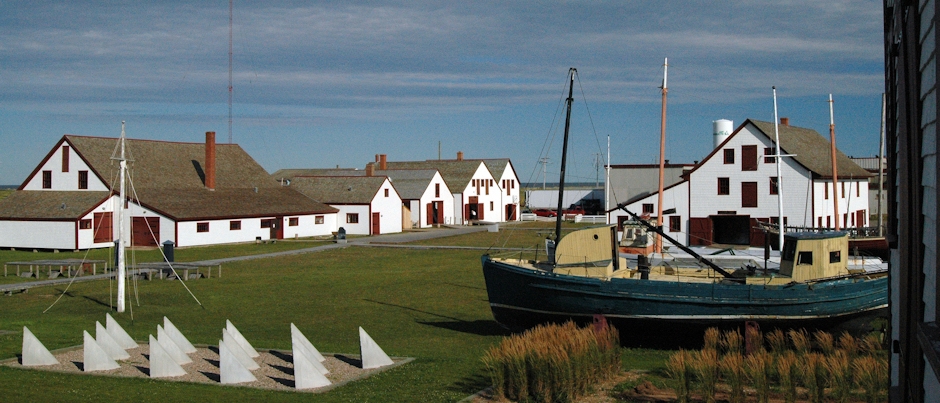 Site historique national de Paspébiac
In the Footsteps of Cod Fishermen at the Site historique national de Paspébiac
The Site historique national de Paspébiac is located in a barachois, which is not only an ideal place for boats to dock, but, more importantly, its wide banks were also perfect for drying cod. Today, 11 of the original buildings are still standing on this site, some of which were built by the Charles Robin and Company and others, by the LeBoutillier Brothers.
During your visit, actors in period costume will introduce you to the site's history, their roles and the mores of yesteryear. Whether in the cook-room, carpenter's workshop or LeBoutillier & Brothers' warehouse, you will be taken back in time. You'll hear about various aspects of the cod fishery and how salt cod was prepared.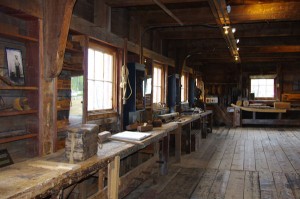 The carpenters' worshop © Le Québec maritime
You'll also see how barges were built and why square nails were used instead of round ones. Finally, you'll understand why the Paspyjacks, as the locals were called, spent their whole lives working on the fishing bank and how the reign of the two main fishing companies ended.
You can visit the Site historique national de Paspébiac on your own, but I recommend that you take a guided tour. Historical sketches and personal anecdotes will enhance your experience. If you'd like a guided tour in English, be sure to call at least one day ahead to make a reservation—and expect a warm welcome!
Finally, make sure you grab a bite to eat at the L'Ancre restaurant, which features seafood and regional cuisine. It was highly recommended to me and I really enjoyed it!
If you're interested in the history of the Gaspé Peninsula, a tour of the Banc-de-Pêche-de-Paspébiac Historic Site is a must. You won't be disappointed and your visit will complement any other historical tours you take on the peninsula.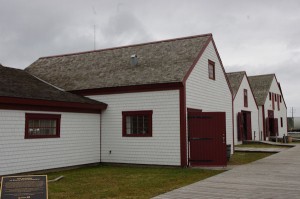 The cooperage and forge at the Paspébiac site © Le Québec maritime
For more information about other maritime museums in Québec, please visit the Société des musées québécois website.
For more details:
3e Rue
Paspébiac (Quebec) Canada G0C 2K0
Phone: 418 752-6229
www.quebecmaritime.ca/bancpaspebiac
If you liked this article, you might also like...