The

Québec maritime Blog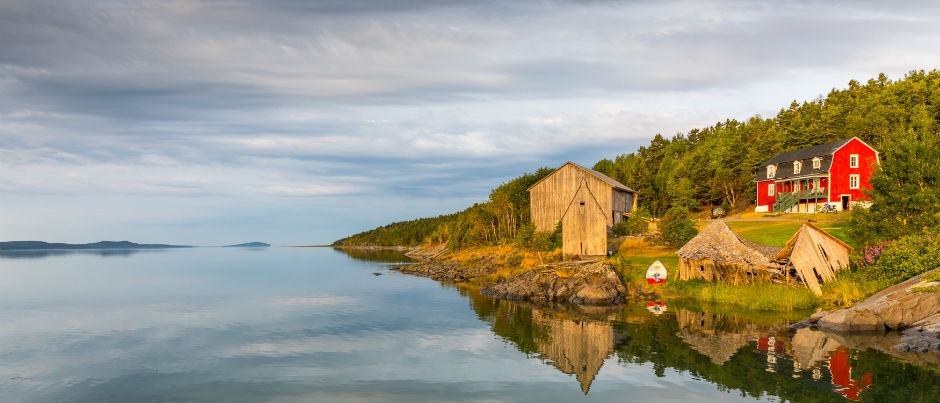 Island Hopping in the Maritime Regions of Québec
Off the coasts of the maritime regions of Québec, the St. Lawrence is dotted with islands. They are great places to observe birds and marine mammals, and many have legends and stories to tell. Here are a few worth visiting.
Bas-Saint-Laurent

Île aux Lièvres and the Pot à l'Eau-de-Vie Islands
Off Rivière-du-Loup, Île aux Lièvres (Hare Island) offers 45 km (30 mi.) of hiking trails as well as cottages, campsites and an inn where you can enjoy a unique stay in the middle of the St. Lawrence. Another option is to spend the night in one of the 3 rooms in the Pot à l'Eau-de-Vie Lighthouse. Birds and marine mammals can be spotted throughout the archipelago. More details here.
How to get there: From the Rivière-du-Loup wharf, with Société Duvetnor
Île Verte
Facing the village of L'Isle-Verte, Île Verte (Green Island) offers peaceful surroundings and a rural charm that will take you back in time. The only island in the area to be inhabited year-round, Île Verte is home to Québec's oldest lighthouse, built in 1809. More details here.
How to get there: From the L'Isle-Verte wharf by ferry or water taxi
Bic Islands
Parc national du Bic includes several islands associated with fascinating legends. Consult the park's schedule to find out how to discover their secrets. More details here.
How to get there: Via Route 132, between the municipalities of Saint-Fabien to the west and Le Bic to the east
Saint-Barnabé Island
Located off the coast of Rimouski, Saint-Barnabé Island, which was once inhabited by a hermit named Toussaint Cartier, now offers 20 km (12 mi.) of hiking trails, seal watching and interpretive activities about life on the island in the 18th century. The island is also home to over 70 species of birds. More details here.
How to get there: From the Rimouski marina
Gaspésie

Bonaventure Island
Off the coast of Percé, Bonaventure Island is home to about 250,000 seabirds, including 110,000 northern gannets in the world's most accessible colony of these birds. The island also offers four hiking trails and a historic heritage trail that reflects Bonaventure's prosperous past. Be sure to admire the unique view of Percé Rock, which is a regional and national icon. More details here.
How to get there: From the Percé wharf, with one of the local excursion companies
Îles de la Madeleine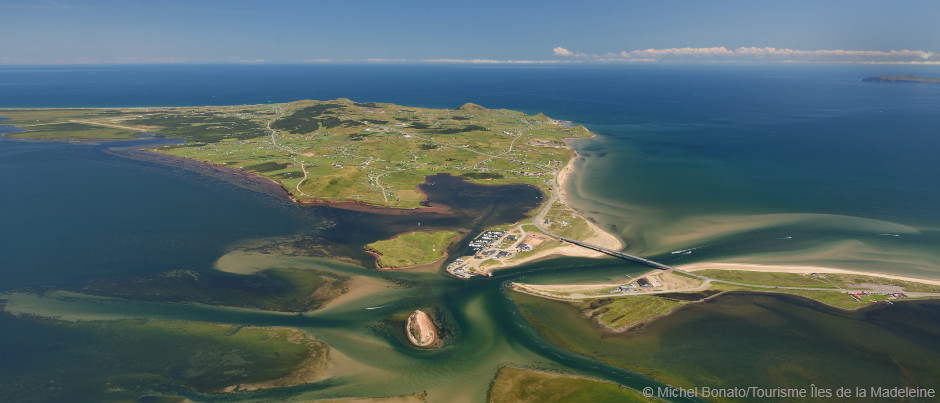 Located in the middle of the Gulf of St. Lawrence, the Îles de la Madeleine form a small archipelago that is less than 65 km (40 mi.) wide. Of the seven inhabited islands in the archipelago, six are linked by sand dunes. The seventh, Entry Island, is only accessible by boat, from Cap-aux-Meules.
The Islands are inhabited by fewer than 15,000 people, of which about 5% are English-speaking. Known for their sense of hospitality, the Islanders are very proud of their Québécois and Acadian cultural heritage, which is expressed through handicrafts, music, literature and food.
Tourism and fishing are the main industries on the Islands. Fishing is a big part of island life. Visit the wharves when the boats come in and you can chat with the fishermen and see what they've caught that day: lobster, snow crab, shellfish and the freshest fish ever!
Several small uninhabited islands also dot the waters surrounding the main islands of the archipelago, including Brion Island, Île aux Loups Marins and Rocher aux Oiseaux (Bird Rock). More details here.
How to get there: By plane or boat with the CTMA Ferry from Souris (PEI)
Côte-Nord

Sept Îles Archipelago
The Sept Îles Archipelago is recognized as one of the five best places in the world to observe whales. Each of the archipelago's islands has distinctive features. Corossol Island is a bird sanctuary, while Grande Basque Island is the only island with hiking trails and wilderness campsites. The archipelago is also an exceptional site for sea kayaking and scuba diving. More details here.
How to get there: From the wharf in Parc du Vieux-Quai in Sept-Îles
Mingan Archipelago
The Mingan Archipelago National Park Reserve of Canada is made up of about 40 limestone islands as well as over 1000 granitic islets and reefs. It is a unique site where large colonies of birds, including the famous Atlantic puffin, come to nest. It is also home to many rare species of plants. Hiking, sea kayaking and interpretive activities are all great ways to discover this archipelago. Be sure to visit Petite Île au Marteau and Île aux Perroquets (Parrot Island), both of which are home to lighthouses. More details here.
How to get there: From Havre-Saint-Pierre, Mingan or Longue-Pointe-de-Mingan
Anticosti Island
Located at the mouth of the Gulf of St. Lawrence, Anticosti Island is a unique destination. Inhabited by about 115,000 white-tailed deer, this mythic island is home to rivers teeming with salmon, breathtaking canyons, immense caves, the impressive Vauréal Falls and more!
Stay on the island in an inn, cottage or a campground . Many of these lodging options are located on the coast or near riverbanks. More details here.
How to get there: By plane from Montréal, Québec City, Mont-Joli, Baie-Comeau, Sept-Îles or Havre-Saint-Pierre or by boat with Relais Nordik from Rimouski or Havre-Saint-Pierre
Lower North Shore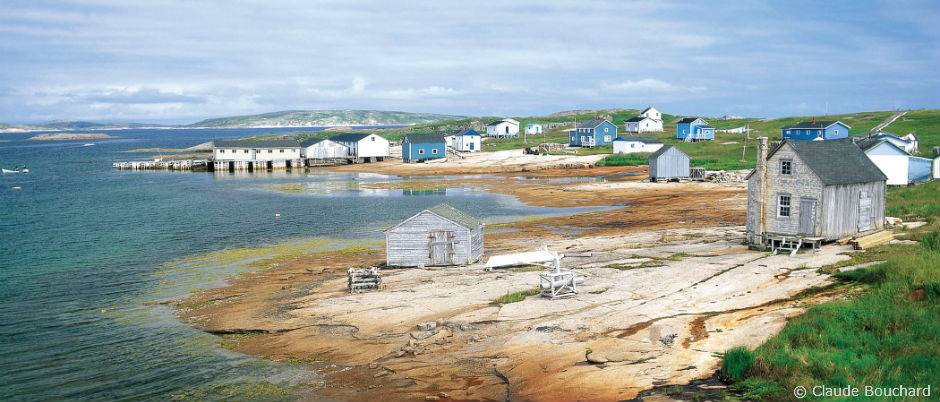 The area east of Natashquan is known as the Lower North Shore. This isolated region, which is only accessible by plane or boat, offers a complete change of pace. Some of its many attractions include:
Harrington Harbour, a small village huddled on one side of a rocky island, with distinctive boardwalks and wooden houses
Providence Island, where several families from the village of Tête-à-la-Baleine spend their summers
La Romaine and the Unamen Shipu reserve, which is home to one of the last nomadic Innu communities
How to get there: By boat with Relais Nordik from Rimouski or Havre-Saint-Pierre
If you liked this article, you might also like...