The

Québec maritime Blog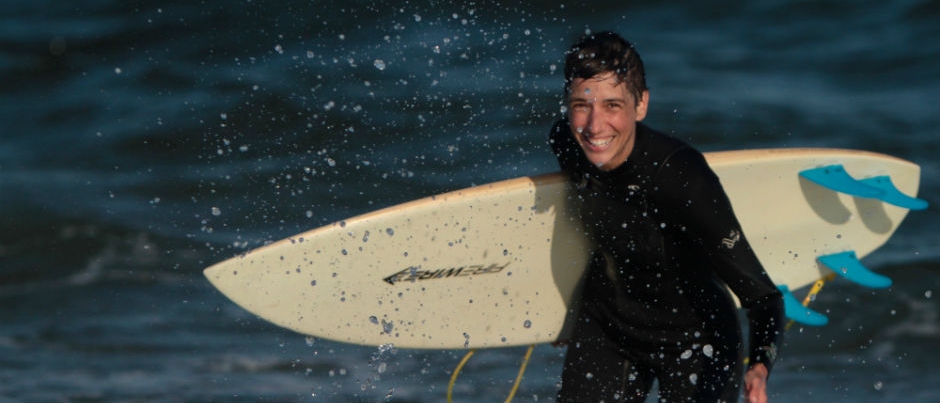 Pauline Gervaise-Grégoire
Life in the Îles de la Madeleine
Interview with Pauline-Gervaise Grégoire from Atelier Côtier
In the eyes of visitors, the Îles de la Madeleine are a small corner of paradise… and this is true for residents as well! We were curious to learn more about living on the Islands: how locals feel about island life and what they think of the landscapes that surround them. We chatted with Pauline-Gervaise Grégoire, owner and general director of Atelier Côtier, who was kind enough to answer all our questions. Here's what she had to say about "her" Islands.
Le Québec maritime (LQM): You grew up in the Îles de la Madeleine. What were your summers like when you were a child?
Pauline-Gervaise Grégoire (PG): I spend my childhood on La Grave. My parents sold lampshades coated with sand in the summer; in the winter, we travelled throughout the American Midwest. There were more children on La Grave at the time. We would dive into the bay to see the little lobsters and spend time in Café de la Grave, drinking tricolor juices. We played truth or dare in the rocks in front of Mme Painchaud's house. Life was simple and beautiful.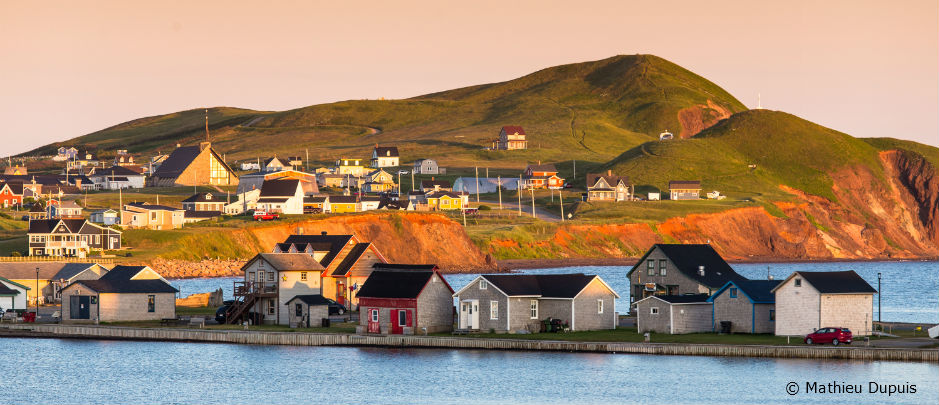 LQM: How does living on an archipelago affect your daily life (travel, shopping, activities, etc.)?
PG: Living on an island is a choice that inevitably involves communing with nature. In our daily lives, we make the most of this! Surfing in the morning, a run to work, a swim at lunchtime, cross-country skiing by the full moon in the winter… Each season means different activities. But going off-island twice a year is a must, at least for me. You enjoy new flavours in restaurants and shop like crazy. Businesses are often happy to see us coming! As much as we buy local as much as possible, a trip to the mainland always means a full car on the way home! We travel to see other horizons, to fill up on what's not available here.
Being an islander also requires resourcefulness. Part of that is developing work that you love and ways of staying close to the people you love on the mainland. However, technology helps a lot. We don't feel so far away: we're part of the whole.
LQM: They say that people's relationship to time is different on the Islands. Do you agree? And if so, why do you think this is?
PG: Not necessarily. I'd say that people's relationship to time depends on the person, not on the place. For sure, time is good on an island. We can watch the sun rise and set… The rhythm of our days and of the seasons is more obvious, like a heartbeat. And we're part of that. But it's still possible to get overwhelmed, be too busy, like anywhere else. You have to take time… that's all.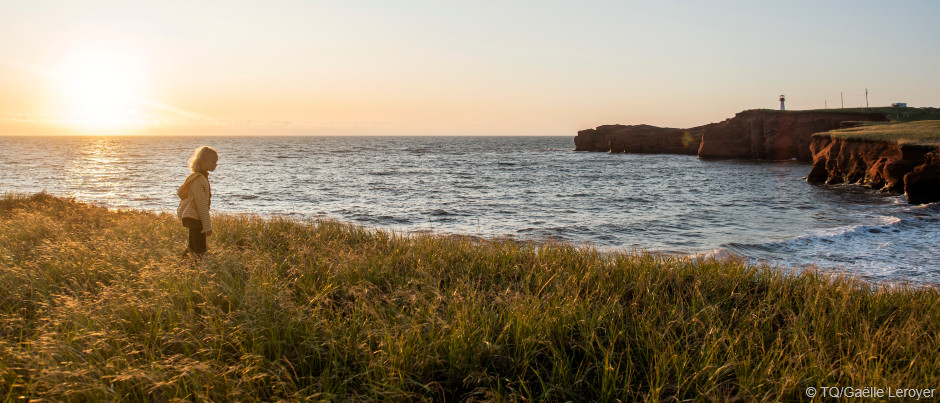 LQM: How does this region inspire artists and artisans?
PG: Communing with nature stimulates creativity. Nature herself is an artist. If you take the time to observe nature, it's an endless source of inspiration. The challenge of doing work you love on an island is also very stimulating. You have to push yourself to succeed and overcome obstacles that people from the mainland don't necessarily encounter.
LQM: Name 3 places (sites or attractions) that are must-sees during a visit to the Islands.
Walk to the end of Sandy Hook Beach. You must walk all the way to the end: that's your reward! I suggest packing a bottle of white wine in your backpack…
Go berry picking on the hills, with your hair in the wind (it keeps the mosquitoes away!)
Play in the water. Salt water has an incredible effect on your mood. I'm telling you, it makes people happy!
Bonus, these three activities are generally free!
LQM: Can you suggest a typical local dish that visitors should try?
PG: I grew up on the Islands… and yet I'm allergic to seafood! So it's hard for me to answer this question. I'll fall back on the excellent selection of beers made by the À l'Abri de la Tempête microbrewery. They say there's a pork chop in every beer… See for yourself!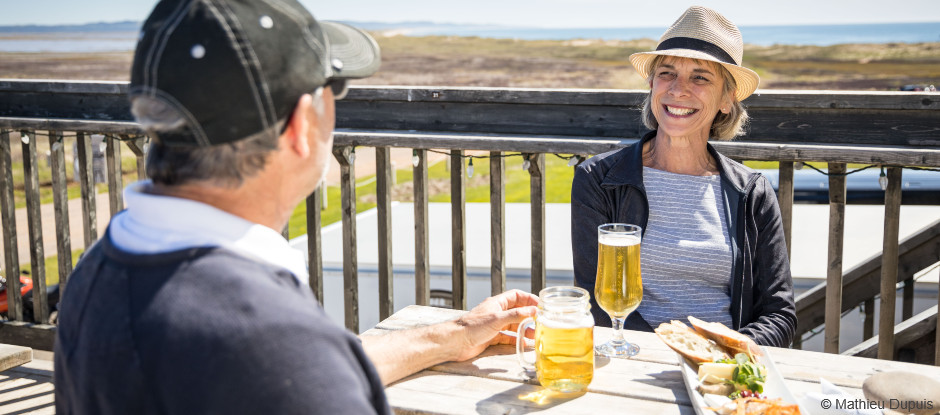 LQM: Do you have any advice for someone who is about to visit the Islands for the first time?
PG: Being on the Islands on vacation… I'd love that! The archipelago is a perfect place to stop and take the time to enjoy life. Don't make too many plans: follow the rhythms of the weather and go with whatever surprises come your way!
LQM: Anything else you want to add?
PG: The Islands are truly magnificent and their geographical location only adds to their appeal. You'll find this region a peaceful place to relax and recharge!
If you liked this article, you might also like...