The

Québec maritime Blog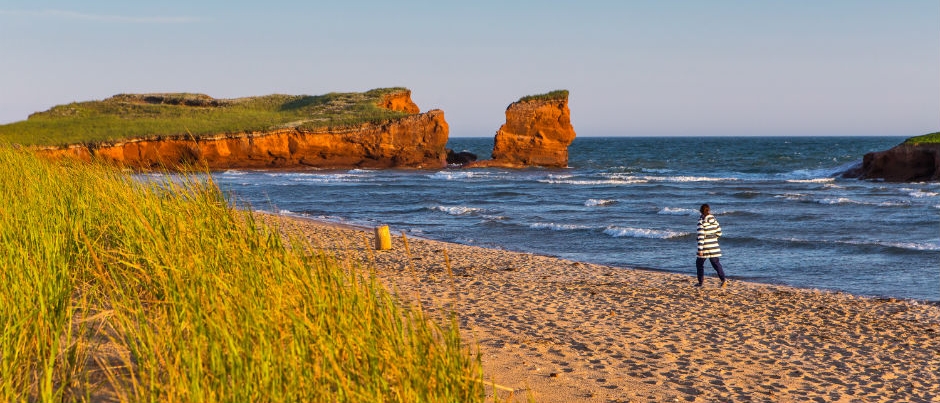 A windswept archipelago
Mathieu Dupuis/Le Québec maritime
What to See and Do on Vacation in the Îles de la Madeleine
Rising out of the middle of the Gulf of St. Lawrence and at the mercy of the wind, the Îles de la Madeleine are a hilly, green archipelago surrounded by rugged red cliffs and white sand beaches. Even in the hollow of a small valley where cows graze peacefully, it's impossible to escape the sea air on the Islands (not that you'd want to!).
To get to this region, you can fly, drive or take a bus. If you opt to travel by land, your trip will include a five-hour ferry crossing from Souris, Prince Edward Island. Another option is to go on a cruise on the St. Lawrence with CTMA Cruises, an unforgettable maritime experience that will take you from the port of Montréal to Cap-aux-Meules.
Wildlife Observation
Marine life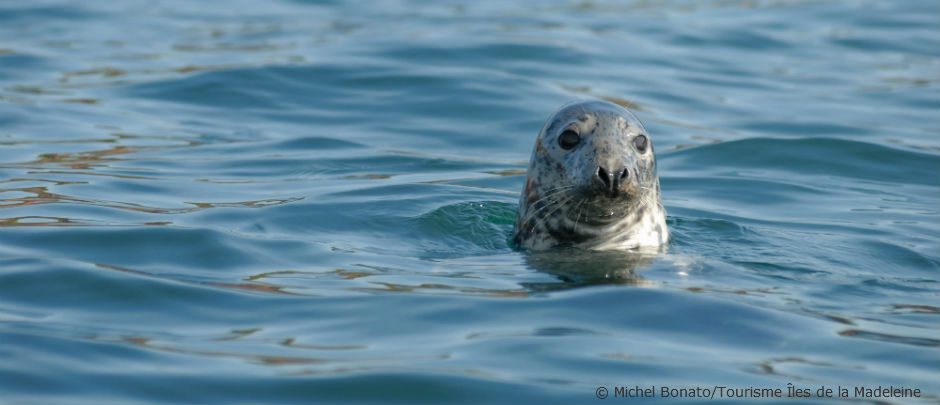 Black guillemots, common murres, great black-backed gulls and razorbills all congregate in the Îles de la Madeleine during breeding season; the archipelago provides these seabirds with ledges of all kinds to deposit their eggs and a sea environment in which to feed. Bird watchers will also spot funny-looking seabirds through their binoculars: Atlantic puffins. Nicknamed "sea parrots" and "clowns of the sea" because of their large colourful bills, these birds are poor fliers: they have trouble becoming airborne and often crash on land or water. However, their compact bodies with white underbellies make them excellent divers. To observe impressive colonies of these birds, head to Brion Island! During a boat excursion to the bird sanctuaries, you will also see grey and harbour seals exposing their silvery underbellies as they slip into the water.
National Parks and Natural Sites
A paradise for nature lovers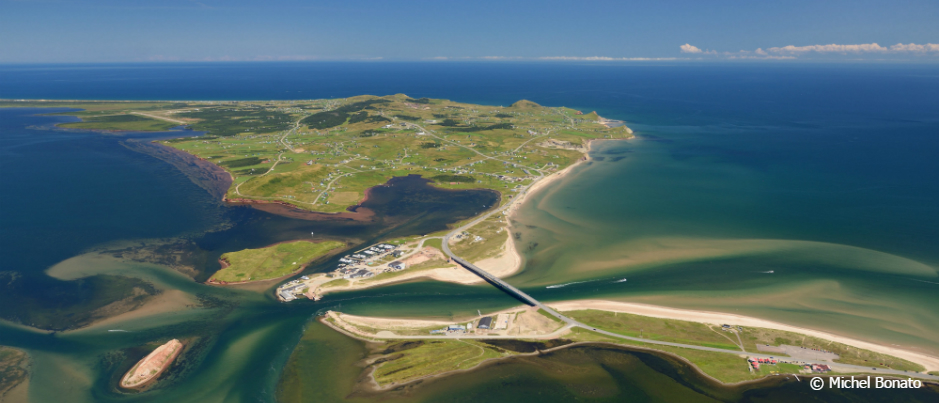 Made up of a dozen islands, six of which are linked by dunes, bridges or causeways, the Îles de la Madeleine charm visitors. Entry Island, Havre Aubert, Cap aux Meules, Havre aux Maisons, Grosse Île… the names of these islands evoke the history of their inhabitants, most of which are Acadian in origin. Some 13,000 people now live on this territory that stretches across a distance of about 65 kilometres (40 miles). Warm and friendly, the locals will welcome you to what they know is a paradise for nature lovers. There is much to do here, including hiking, cycling, kitesurfing and sea kayaking.
Culture and Discoveries
Arts and crafts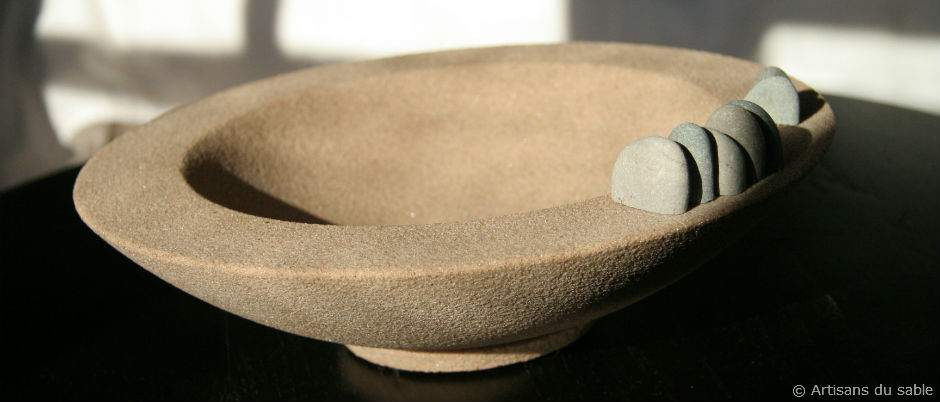 The Îles de la Madeleine are home to a large and diverse artistic community, inspired by the beauty and extraordinary light found on the Islands, not to mention the endless expanse of water that surrounds them. Artists of all kinds are found here, including performing artists. Local visual arts and crafts are especially worth discovering. Many artists work with raw materials found on the Islands. For example, the Atelier Côtier studio brings together sculptors who use sand to create unique objects of all sizes. You can visit the studio and meet the artists, who will be happy to share their passion with you.
A taste of the sea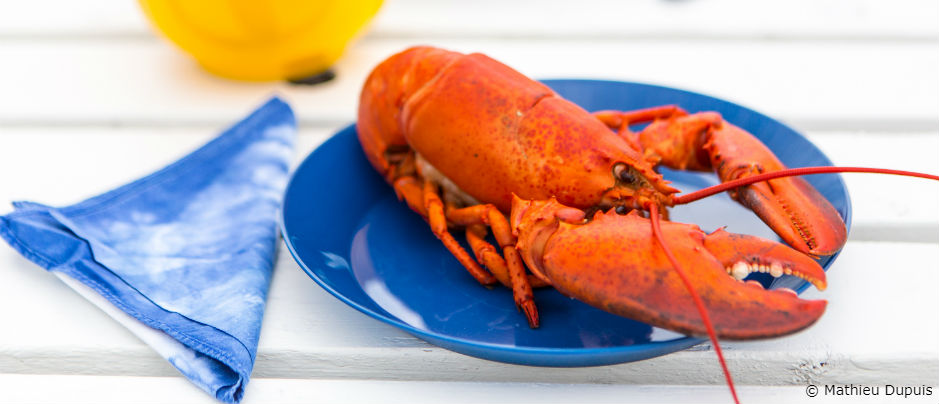 Throughout Québec, May is the month to savour lobster from the Islands, which is simply delicious! The fall, on the other hand, is oyster season: crates of oysters are sent up the St. Lawrence and sold in fish markets throughout the province. If you visit the Islands, you can savour these delicacies fresh from the sea! Yum!
Lighthouses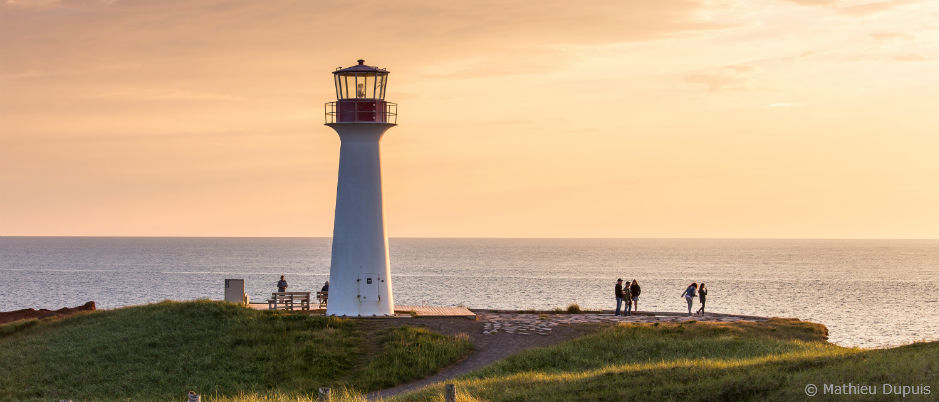 There are six lighthouses left on the archipelago, all of which were built in the late 19th and early 20th centuries and have since been mechanized. The first lighthouses were built between 1870 and 1874 to improve navigation safety in the St. Lawrence: Anse-à-la-Cabane, Bird Rock, Entry Island and Borgot. A second phase got underway in 1904 with the construction of the lighthouse on Brion Island. Although lighthouses have a certain romantic appeal to visitors given their associations with danger and adventure, for locals (so many of whom are fishermen or sailors) they are above all life-saving landmarks. Many tragic shipwrecks have occurred around the Islands; these lighthouses certainly prevented many more. Visit the Islands' museums and interpretation centres to learn facts and stories about this region.
You could think of the Îles de la Madeleine as where Québec dips its toes into the sea… Under a sky of many moods, the Islands are a place where you can watch the sun's rays peek through the clouds and light up the rippling surface of an infinite expanse of water. Come and see for yourself!
If you liked this article, you might also like...