The

Québec maritime Blog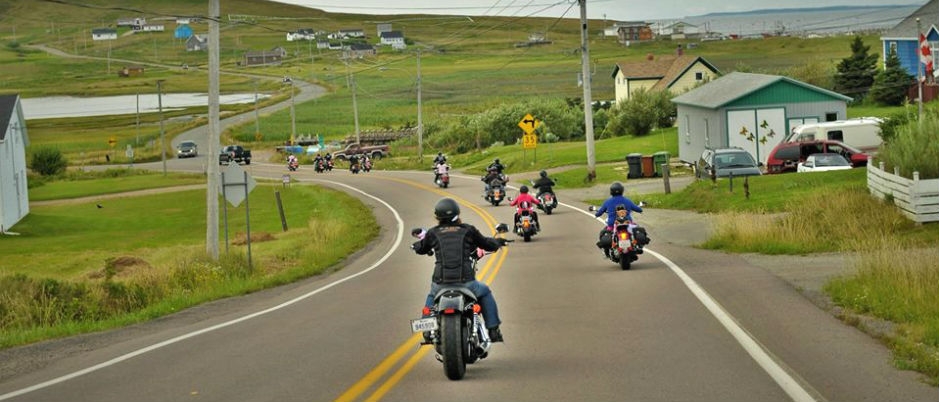 Motorcycling in the Îles de la Madeleine: A Unique Road Trip!
Born and raised in the Îles de la Madeleine and an avid rider from a young age, I enjoy exploring the Islands and their villages by motorcycle every summer. These trips are an opportunity to meet both locals and visitors who share my passion. It's also a pleasure to tell you all about my Islands, which are so fun to discover while riding!
First off, how do you get to the Islands? If you're leaving from Montréal, you have two options: you can ride to Souris, Prince Edward Island, and take the ferry, or you can enjoy a cruise up the St. Lawrence aboard the CTMA Vacancier. Regardless of how you get here, when you disembark at the wharf in Cap-aux-Meules, you will feel the warmth of this beautiful region. Generous hospitality and a complete change of scenery await you here! As you ride off, you can breathe in the salty air, feel the wind in your hair and soak up the bright colours that unfurl before your eyes.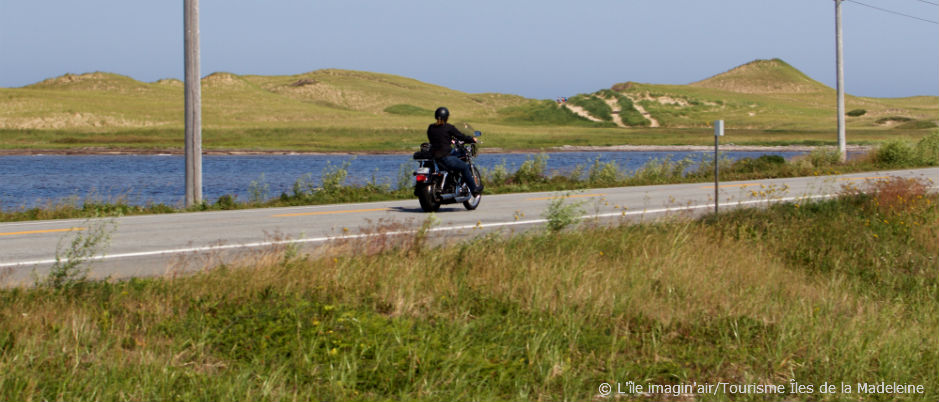 Route 199, which runs from one end of the archipelago to the other, is a paved road that's about 85 km (55 mi.) long. In some places, it crosses over sand dunes on small bridges that link the six main islands to each other. Visit each village along the way to discover the marvels of this region. (Note too that there are several gas stations along this road.)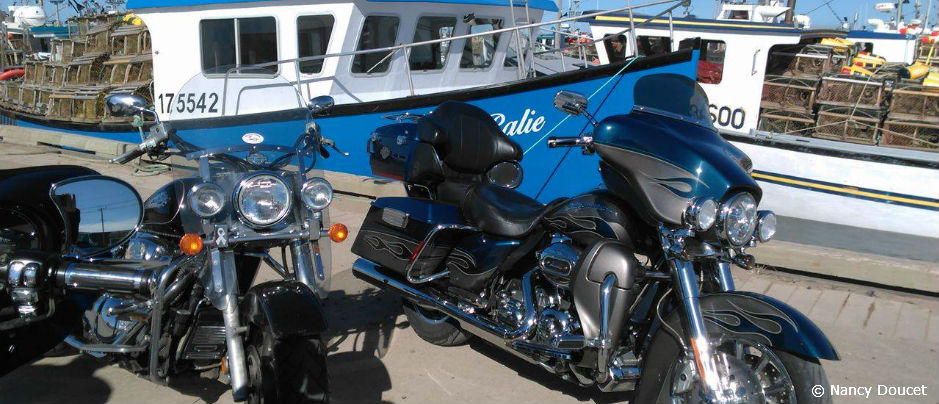 When travelling by motorcycle, you're bound to meet friendly people every day. For example, motorcyclists often gather on fishing wharves to chat and share ideas about where to go next. Lighthouses are also great places to rest along your journey. Located in beautiful settings, they add charm to the red sandstone cliffs that are so characteristic of the Islands. Another excellent occasion to meet the locals and have fun is to participate in festivals and events such as a sand castle contest, country western festival, lobster festival, Acadian festival, etc.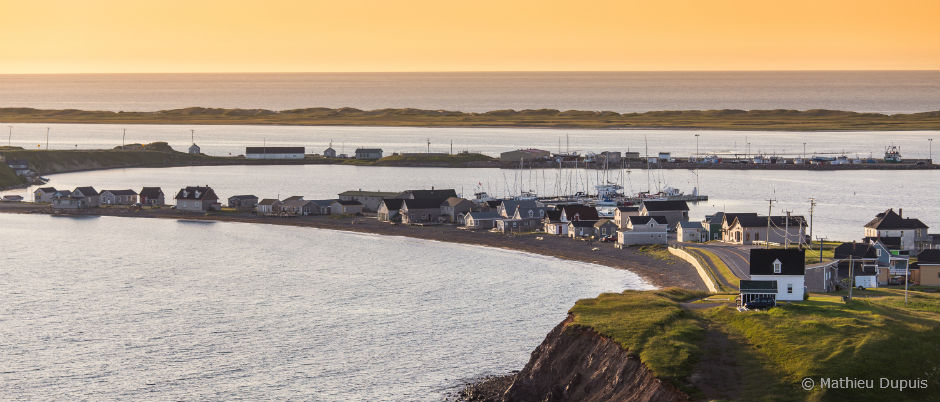 While exploring the archipelago, you will also have the opportunity to admire the works of various local artisans, including sand art at Artisans du Sable, sculptures and paintings at Galerie d'Art La Baraque, glass art at La Méduse, and pottery and glassware at Créations Nancy. Several studios and boutiques are located in the La Grave heritage site, along with restaurants, cafés and museums. Be sure to spend some time strolling through this unique site.
Nearby, you'll find the Islands' motorcycle club, which has been in operation for over 20 years. Members in good standing have access to the club at all times and can invite visitors to local activities for motorcyclists, including socials, rallies, fundraising rides and more.
All this riding will make you hungry! Here are a few places I recommend you stop for a bite to eat: Deker Boy (in Fatima), Four à Pain (in Havre-Aubert). All offer great food and great service. Be sure to also visit the À l'Abri de la Tempête microbrewery to sample their craft beers. A more complete list of places to eat can be found on the Tourisme Îles de la Madeleine website.
In terms of where to stay, keep in mind that you'll need to make reservations well in advance. The Îles de la Madeleine are a popular tourist destination, so rooms disappear quickly. Again, visit the Tourisme Îles de la Madeleine website to find accommodations that suit your needs.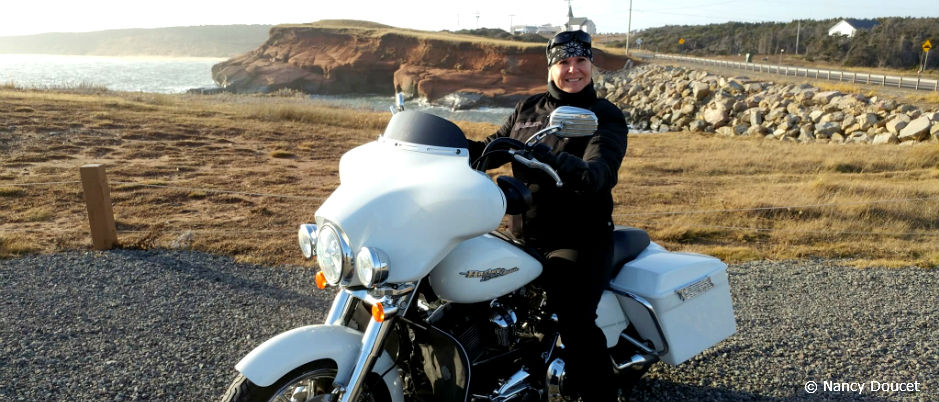 I can assure you that a motorcycle road trip to the Îles de la Madeleine is an experience you'll never forget! It's not surprising that this destination appears on so many motorcyclists' bucket lists. The Islands will transport you with their spectacular scenery and slower pace of life… you'll be tempted to never leave! Start planning your trip to the Îles de la Madeleine now!
If you liked this article, you might also like...