The

Québec maritime Blog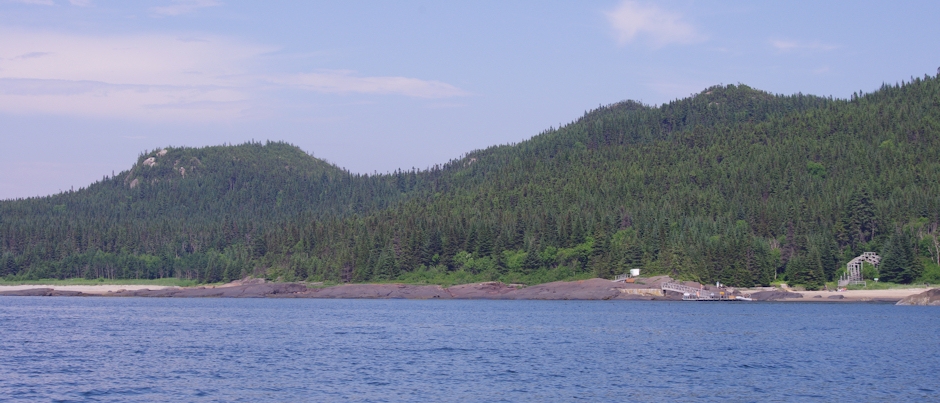 My journey in Côte-Nord – Duplessis: Delighted by Sept-Îles Archipelago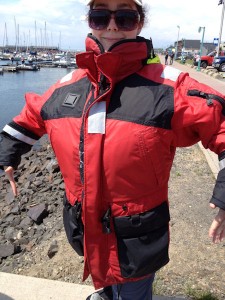 Despite the fog that refuses to clear away completely, Pascale and I head for the open sea to explore Sept-Îles Archipelago. Dressed for adventure wearing a jacket that serves as a floatation device, we embark on the Zodiac with 6 other people and our guide, Robert. You see how this look suits me perfectly?
The excursion is divided in three parts. First, we visit the quays in the marina, including the one for recreational boats, the one for fishing boats and the landing stage for cruise ships. Next, we go along the shore to IOC's loading bay; it's a plant that processes iron ore extracted in Northern Quebec and Labrador. We are lucky enough to see the loading of a boat right in front of our eyes. While we're still close to the shore, Robert tells us the story of Sept-Îles.
We then make our way to the islands. Most of them are in pairs: Petite Boule and Grosse Boule where blue mussels are farmed; Manowin and Corrosol, sanctuaries for many bird species; Quen Islets, small rock formations; and Petite Basque and Grande Basque. The archipelago also includes Marconi Peninsula where many industries are located.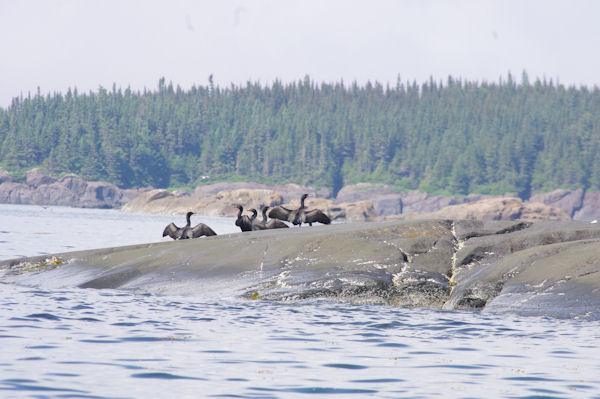 Cormorants drying their wings on Manowin Island
Robert explains the features of each island. Meanwhile, dozens of birds fly above our heads and countless others look at us from the rocks. I can quickly identify razorbills, seagulls, some ducks, but mostly cormorants, easy to recognize when they dry out their wings in the sun. Despite foggy conditions that day, I have a lot of fun taking pictures of them from all imaginable angles.
We stop on Grande Basque Island for about an hour. It's the only island that can accommodate visitors. Pascale and I picnic on the beach while others take part in the interpretive activity on the various marine organisms found in Sept-Îles Bay. If we had more time, we could have walked for a few hours easily on the many trails on the islands, but we'll come back for that!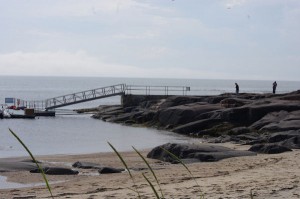 Grande Basque Island landing stage near a beach
An exploration of the archipelago is a must if you visit Sept-Îles. Not only you'll learn a lot about the history of Sept-Îles, but you'll enjoy a very characteristic place boasting magnificent scenery. Outdoor enthusiasts will be delighted with all the activities in the area: hiking, camping (on the beach), sea kayaking, bird watching, swimming, etc.
If you liked this article, you might also like...