The

Québec maritime Blog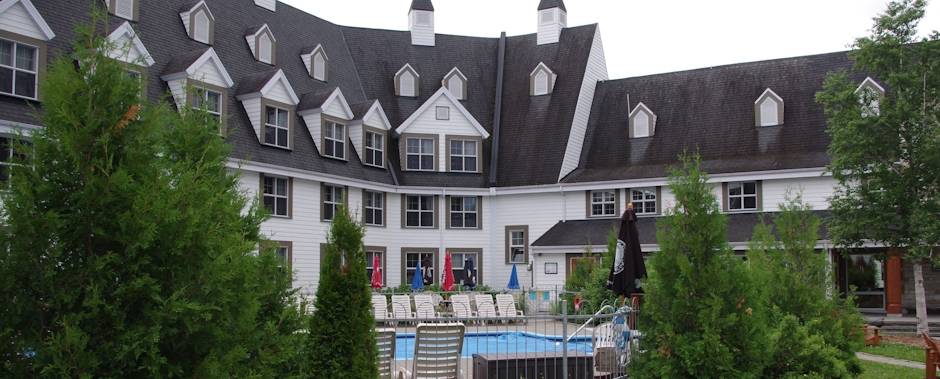 Gîte du Mont-Albert in Parc national de la Gaspésie
Le Québec maritime
My Weekend in Gaspésie: Enjoying the Peacefulness of the Gîte du Mont-Albert
After nearly two weeks on the road, I was very happy at the idea of spending some time in Parc national de la Gaspésie and, above all, enjoying the comfort of the Gîte du Mont-Albert hotel. On the menu: hiking, relaxing and gourmet delights.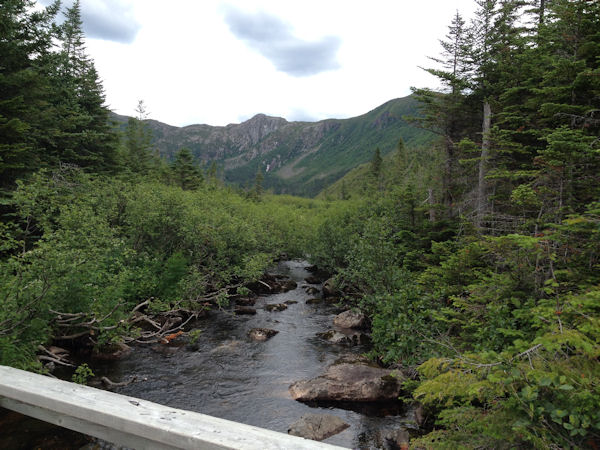 Just before arriving at the glacial cirque
I don't know about you, but spending time in the great outdoors recharges my batteries. I choose to hike the Lac-aux-Américains trail that leads to a glacial cirque. It takes me about thirty minutes to make it to the lake. As I get there, I'm stunned by the panorama in front of me. Even if I knew what to expect because I had seen many pictures before, it's only when I stand in front of the lake with the mountains in the background that I truly realize the grandeur of the scenery.
A park warden-naturalist is at a station by the lake to explain the different features of a glacial cirque. She tells us also about the wildlife in the area and other hikes we could do to appreciate the landscape from different angles. Several hikers listen attentively to her explanations while others join in when they arrive at the lake.
Back at the hotel, I spend some time at the bar where large windows offer an unrestricted view of Mount Albert. The big armchairs are cosy and encourage relaxation. Several people are comfortably seated, reading a book or a newspaper. Two young girls are playing board games. Others, like me, are having a drink while talking about the hikes they did today.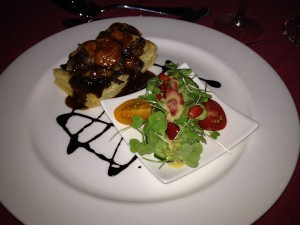 The mushroom tartlet with foie gras
The meal I have that night is just exquisite. The dishes on the menu are so appetizing that I just can't make up my mind; how will I be able to make a choice when I want to taste everything?? Finally, I choose a mushroom tartlet with foie gras, a bisque of lobster and, just so that I feel "reasonable", a barley risotto with a medium poached egg. Delicioso!
Did I tell you about the wine list that made me hesitate for a long time? It includes a wide variety of bottles from all over the world, for every budget. The selection of half-bottles is also very interesting!
I'm totally full when I leave the dining room. I get in my room where I find a very comfortable bed and a sweet mountain breeze coming in from the window. One good thing about spending the night in the forest is that you're not likely to be disturbed by the noise outside. I feel that it will be a good night!
---
For more details:
Gîte du Mont-Albert
2001, route du Parc
Parc national de la Gaspésie
Sainte-Anne-des-Monts (Quebec) Canada
G4V 2E4
Phone: 418-763-2288
Toll free: 1-866-727-2427
www.quebecmaritime.ca/en/montalbert
If you liked this article, you might also like...